Leading compact equipment manufacturer leverages digital contracts to unite departments and streamline legal operations.
By Colin Earl, CEO of Agiloft
To boost productivity, 81% of manufacturers are now investing in new digital technologies, including digital contract management software. This adoption is driven by the need to replace email, spreadsheets, and paper-based systems to handle contracts.
These manual processes inhibit the ability to transmit information automatically, increasing the chances of error and loss of revenue. In addition, scattered contracts across departments create risks, including lack of payment, missed expirations, reporting errors, lost contracts, and failure to meet regulatory compliance.
To streamline contracts across departments, manufacturers are increasingly leveraging contract management software to remain compliant and automatically extract key data to increase efficiency and avoid human error.
Doosan Bobcat Tackles Contract Challenges Head-On
Doosan Bobcat, the world's leading manufacturer of compact equipment with 41,000 employees across 38 countries, turned to Agiloft contract management software to streamline its processes with automated digital contracts.
Doosan Bobcat was using contract management processes that included file cabinet storage and mailing or faxing paper contracts. This process came with many corporate risks, including contract misplacement, the inability to access content easily, and difficulty sharing information across departments.
Implementing a digital contract system ensures that Doosan Bobcat can locate and send necessary records within minutes, eliminating the possibility of lost contracts and missed deadlines. With an automated CLM system, staff no longer needed to find and pull data from contracts and employees remain focused on other priorities knowing their contracts are in a centralized repository that can be accessed by authorized parties in seconds.
Doosan Bobcat's EMEA location led the charge to implement a solution toto manage contracts, and North America followed soon after.
Enter Agiloft
For Doosan Bobcat to be as efficient and effective in their supply chain as possible, the company turned to Agiloft to automate their contract workflows and approvals. This allowed the company's legal, sourcing, and IT teams to collaborate on contracts and other legal documents.
Agiloft provided Doosan Bobcat with a one-stop shop and repository for all contracts and created a sourcing ecosystem for the company's legal department to be able to vet and redline contracts while easily working through contracts with their vendors. Agiloft helped bring the structure Doosan Bobcat was looking for to life.
Results That Matter
Deploying Agiloft resulted in increased efficiency, control, and collaboration between company departments including IT, HR, and legal. When Doosan Bobcat worked with Agiloft consultants to deploy the solution across North America and EMEA, they discovered a process that was thorough, engaging, and, above all, valuable to the company.
Gone are the days where contracts languished in file cabinets, transmitted via mail or fax all over the globe. Today, Doosan Bobcat has realized multiple efficiencies in contract management that will save thousands of hours of manual processes, allowing its people to engage in more meaningful and productive work.
What's Next
Doosan Bobcat's next challenge is company-wide adoption of Agiloft. The company understands Agiloft is a very strong, flexible toolset, and the next step is to communicate that value across divisions to support other company initiatives. Contracts currently managed by Agiloft include leasing agreements, manufacturing agreements, logistics contracts, IT sourcing, HR recruitment, and indirect service contracts. The company has deployed Agiloft in its North America and EMEA regions and is now looking to extend deployment of Agiloft in the company's Asia Pacific, Latin America, and Oceania business operations and leverage different ways of using Agiloft's toolset.
Beyond company-wide adoption for contract management, Doosan Bobcat seeks to strategically integrate Agiloft with its enterprise resource planning (ERP) system. Integrations with ERP systems help remove data silos, making information actionable across the enterprise. Uniting contract management with ERP allows organizations to monitor contract obligations and performance across departments. It also equips companies with enterprise-wide commercial data that informs future decisions regarding costs, suppliers, customers, and internal processes.
Conclusion
As Doosan Bobcat strives to be the leader of the compact equipment industry, the company is leveraging digital transformation via contract management software to streamline corporate processes and unite departments, setting the standard for other manufacturing organizations to see success through digital processes.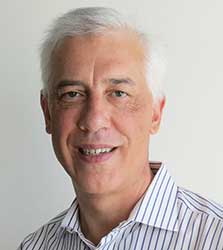 Colin Earl, CEO of Agiloft
Agiloft CEO and founder, Colin Earl, is a software industry veteran with over 25 years of experience as a developer, product manager, and CIO. Colin worked at IBM, General Electric, and three start-ups before founding Agiloft in 1991. His vision was to accelerate the building and deployment of enterprise business applications by removing the need for manual coding. Under his leadership, Agiloft has achieved this goal, creating a market segment for agile business software. Colin's focus is on growing a world-class team and aligning the interests of staff, partners, and customers. He has an engineering degree from Imperial College, and moved to Silicon Valley in 1986.