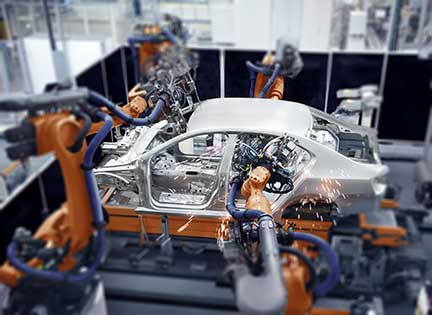 September 23, 2019
By Jeff Lowe, Global Product Manager, Advanced Assembly Tools
Technological advancements across multiple industries are converging to transform manufacturing facilities into digitally-driven factories, delivering higher return on investment, more productivity and better line flexibility. Manufacturers can now use fewer and more versatile tools to achieve the same results. Advances in tool design, the connectivity of next-generation smart tools, 'big data' generation and enhanced transducerized control are all making manufacturing processes more efficient, more flexible and cost-effective.
Connectivity drives process improvements
Many manufacturing facilities use hardware and software from several suppliers. Robust, high-speed connectivity is driving the evolution of the Internet of Things (IoT) and the ongoing development of connected multi-function smart assembly tools and controllers. Manufacturers experience significant benefits when they integrate connected devices into a digital ecosystem. Industrial networks use programmable logic controller (PLC) platforms to connect and communicate with equipment, machines and tools. To effectively enhance the assembly line, tool controllers must be simple to integrate and securely collect and analyze data.
Modern connected tools yield large amounts of data that manufacturers can analyze to gain a better overall understanding of how assembly processes are working. These insights provide vital information that multiple stakeholders, including line operators, quality control personnel and plant managers, can access in real-time. They can use the data for effective decision-making to quickly implement change to improve the assembly process, increase productivity, improve quality, optimize performance and lower costs.
Integration doesn't have to be complicated
Integrating smart tools and controllers into systems is not without challenges; however, it doesn't have to be complicated. A networked manufacturing facility demands rapid, clear communication and coordination between multiple departments. For example, factory floor operators, line supervisors, manufacturing engineers and plant control personnel have different needs and requirements as they analyze fastening data. There may be multiple devices from different suppliers in use, each with unique communication protocols.
Fortunately, tool manufacturers have developed controllers that are flexible, easy to integrate, and support many communication protocols.
Ingersoll Rand® developed the INSIGHTqc™ controller with plug-and-play hardware and software that can integrate with any industrial communication protocol. Plant personnel can easily set up and program devices with its web interface. The controller does not require additional software or licenses, and there is no need to install software on a separate computer.
The value of data
The connected ecosystem of tools and controllers provides a wealth of granular data, of which the real value lies not in its collection, but in how facilities analyze and apply the information. Manufacturers can differentiate themselves when they take advantage of the insights that they acquire from controller analytics.
A successful controller implementation involves a system that is simple to use, so both technically savvy and non-technical users can take advantage of its benefits. Companies can start with a list of data and analytic parameters the system needs to gather, articulating how each organizational department will gain the best value from the insights. By setting parameters for specific tasks, tool controllers can then provide a set of data, and variations highlighted and researched further. Did the tool perform to specification? What did it do and when?
After engineers set a predictive threshold on the controller, they monitor the percentage of completions for a particular process cycle with a third-party application or a controller with built-in Statistical Process Control (SPC).
For example, the Ingersoll Rand QX Series™ tools store cycle data for up to 1,200 rundowns and deliver real-time feedback to the operator. They also wirelessly transmit the cycle data to the plant network for analysis and archival. Plants can then make adjustments to the program, investigate the components, or correct a process to address the problem.
The flexibility of smart transducerized tools
Manufacturing applications require specific types of fasteners for different tasks. Traditionally, this required manufacturers to buy various tools for each different style of fastener. Now manufacturers can optimize and improve production lines with flexible smart tools that operators can quickly adjust to perform different tasks, for example, to increase efficiency.
When manufacturers need to make a line change, assembly tools with simple interfaces save time and money. Operators can change tool settings using an internet browser with a simple web interface or a mobile app that does not require a software license. These technologies don't require experts or costly training, and they reduce downtime because no one needs to stop the line to change tools or adjust programming.
Historically, transducerized tools have a reputation for being complicated, expensive, and made specifically for high-level fastening applications. However, the reality is that with the rise of IoT and decreasing technology costs, the investment manufacturers have to make in advanced tool systems is also reducing. Manufacturers can reconsider using transducerized tools for a variety of fastening applications, whether assembling simple appliances or critical heavy equipment.
A tough application simplified
Motor vehicle final assembly requires many unique applications. One particularly tough application is securing a panoramic roof inside the cab of a passenger vehicle. This application requires the operator to work in the cramped confines of the cab with one hand overhead and juggling an external reaction device in the other hand, all while maintaining control of the tool and anticipating the fastening tool's torque reaction. In this application, operators fasten at 9 Newton-meters of torque with a goal of 10 fasteners per minute.
Motor Vehicle Industry plants seek tools that provide a lighter, more balanced solution for the application. The Ingersoll Rand QX Series Ergonomic Tightening System (ETS) increases operator mobility and make access easier for tasks requiring one-handed use or in cramped spaces. The ergonomically-enhanced motor control algorithm minimizes torque reaction to protect workers from injury and deliver short pulses of energy into the fastener during tightening, so the operator safely retains control of the tool. Plants also experience a lower total cost of ownership than with previous tools.
Advances across technology and design are converging to deliver significant improvements in many areas within manufacturing facilities. Process control and data management integrate into cordless tools to increase productivity, lower costs and ensure high-quality output. With smart tools, in particular, closed-loop transducers deliver precise torque and accurate, traceable results. The convenient, custom programmable nature that modern smart tools deliver reduce the potential risk of operator injury while improving flexibility to execute several different tasks without changing out tools.
The ability for manufacturers to differentiate themselves by using the power of data analytics is here for the taking thanks to the Internet, easy-to-use interfaces, and data management platforms that provide insights to improve manufacturing processes. With this, technologies that were once a hefty investment are now more affordable and have the capable features automotive manufacturers need to future-proof their operations.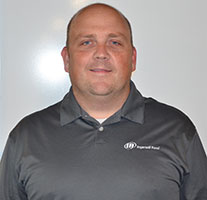 Jeff Lowe
Senior Global Product Manager, Advanced Assembly Tools
Ingersoll Rand Assembly Power Tools
Jeff Lowe is the Senior Global Product Manager, Advanced Assembly tools for Ingersoll Rand® Assembly Power Tools. He is an expert in trends, processes and methodologies in assembly tooling. He has worked for leading manufacturers in the assembly tool space for eight years, working to design and commercialize advanced tool systems across a number of industrial sectors.
In his current role at Ingersoll Rand, Lowe leverages his keen understanding of customer and vertical market insights to support the assembly channel and influence product development. He delivers key vertical market insights in support of robust product and channel portfolios. Previously he was a territory sales manager and then a business development manager within the precision fastening group at Ingersoll Rand.
Prior to joining Ingersoll Rand in 2015, Lowe held multiples roles at Air Power Inc. and Atlas Copco Tools and Assembly Systems, LLC. He graduated cum laude from North Carolina State University with a Bachelor of Science in Environmental Science and Forest Management.
Contact:
Jeff.lowe@irco.com
800-483-4981