July 15, 2019
By Dave George
An epiphany occurred while researching my annual communications forecast—trends projected long ago paved the way to the present and set the stage for what's to come, particularly in the industrial sector where advancements have progressed faster and further than most other sectors.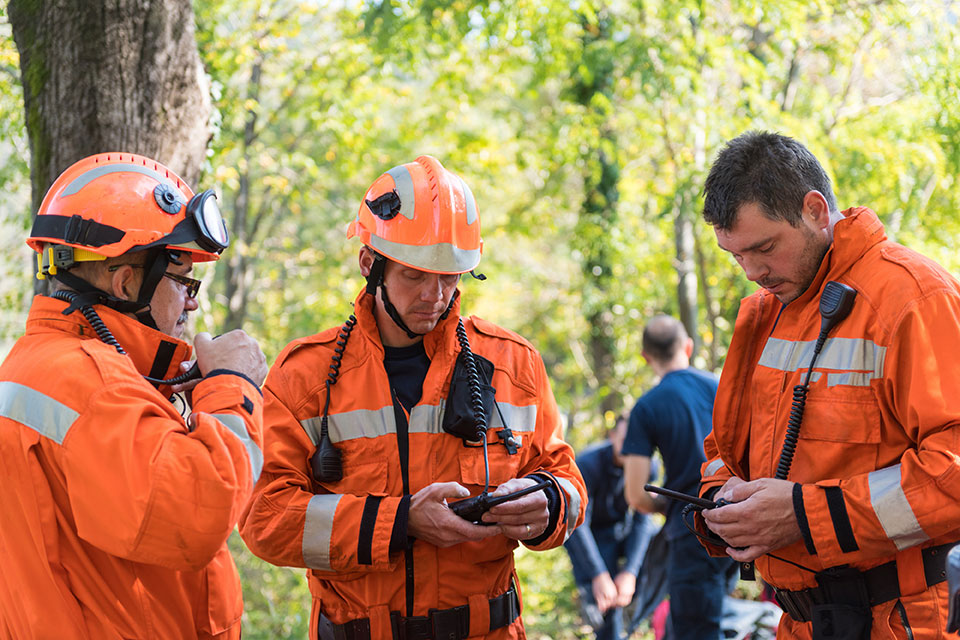 The Birth of Mobile Communications
Land mobile radio (LMR) was once the predominant form of industrial communications. However, range and audio quality shortcomings, as well as cost prohibitive infrastructure, eventually forced the adoption of alternative technologies. In 1996, the first commercial push-to-talk (PTT) service over cellular infrastructure (PoC) was introduced in the U.S. and users began augmenting LMR devices with PTT applications on smartphones, which often could communicate with radio systems when radios couldn't.
Since then, PTT has continued to mature, primarily driven by the advent of Long Term Evolution (LTE) networks, which evolved from digital narrowband technologies and its analog predecessor. When PTT became PoC and businesses integrated the use of smartphones and tablets optimized by advanced PTT accessories, true mobile communications was born.
It's All About the Data
Manufacturers are investing more and more in data-optimized machinery that receives unified input from almost every area to improve performance and efficiency organization-wide. Managers are realizing far-reaching benefits of timely decision-making insights from the factory floor and throughout the facility for end-to-end visibility. Consequently, the trend toward blending information technology (IT) with operations technology (OT) is creating a new breed of intelligent manufacturer.
Back office and production technology convergence has also gleaned more automation opportunities, which in turn has fueled the development of unified communications-as-a-service (UCaaS) platforms that automatically route notifications from machine to man to maintain optimum workflow.
Always on the lookout for ways to mitigate potential production problems before they occur, manufacturers are readily adopting predictive maintenance technologies, as well as control tower communications software, which provides answers to critical supply chain questions based on mobile device data collected along the way.
These advances have been spurred further by the advent of new industry standards, such as MTConnect, an open standard communications protocol designed specifically for manufacturing. By interfacing various data sources like equipment, sensors, and other hardware, purpose-built-software applications more efficiently gathers, reports and analyzes shop data. Some believe this transformation heralds the Fourth Industrial Revolution, or Industry 4.0, which is marked by the integration of automation and data exchange.
Smarter Manufacturing
IoT Telemetry is next in line for fifteen minutes of fame. Sensors play a key role in telemetry as a source of data input. For instance, Pryme recently developed an IoT device to monitor sewer flow in Taiwan to mitigate illegal dumping. Smart sensor outfitted machines are becoming increasingly entrenched in the manufacturing world. By definition, intelligent manufacturing is a combination of self-monitored processes and machinery with automation and data collection.
Meanwhile, I see early stage development of new sensor peripherals that will enhance the usefulness of smart devices. If using 5G or other wireless networks, it's no longer necessary to maintain Wi-Fi modems/routers for critical services, and for other services, short range communications that talk directly to the user's smart device would suffice. This could dramatically reduce the complexity and cost of sensors.
Where does IoT fit in to telemetry? Though the current data rate may be fairly low for reading measurements like water temperature or air quality, once there are hundreds of thousands of field devices in play, suddenly it becomes big data, which is IoT territory.
Next Evolution Networks
We've come a long way since analog. Digital narrowband, Third Generation (3G), LTE and Internet of Things (IoT) are just a handful of next evolution networks that have arisen over the years. My philosophy has always been that, ultimately, it's all about the network. Because network advances for future connectivity are continuously ongoing, I refer to it as "the next evolution network."
5G mobile broadband services are the latest buzz. This high-speed, low-latency wireless cellular network will play a significant role in connecting large quantities of smart sensors, devices and equipment. The sixth generation of mobile technology (6G) is already on the horizon, which will become integral to industrial communications with the ever-increasing use of artificial intelligence (AI), collaborative robots (cobots), vehicle automation, etc.
Among emerging networks of interest that address the hot topic of in-building cellular service is the 150 MHz Citizens Broadband Radio Service (CBRS), which brings bandwidth support to mobile devices in buildings and public spaces. This is of particular importance to industrial IoT (IIoT), which is expected to have a major impact on manufacturing.
Remember, for any emerging technology to support the digital transformation of the manufacturing field, they require rapid and reliable communication services, which is why I believe it all comes down to the next evolution network.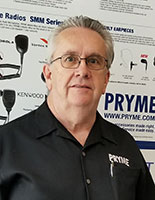 ABOUT DAVE GEORGE
Dave George, Chief Technologist and President of Pryme Radio, holds 29 patents and is the inventor of multiple award-winning products. An RF engineer for over 40 years, George is a key influencer in the public sector's transition from radio to broadband. He is considered an industry thought leader whose keen insight is renowned in the communications technology field. Aside from running a successful communications accessory company, George also coaches a Southern California high school robotics team.