Industrial product companies that engage with diverse markets should expect a lumpy recovery, but that's not necessarily cause for despair.
Time to Reset
Companies need to have an informed view of which end-market segments and customers are likely to be less impacted, and which may take longer to come back. Consider customer segments and market factors such as strength of customer relationships, customer segmentations and prioritization, new behaviors and pain-points; as well as essential versus non-essential businesses, end-market distress levels, customer geography, and end-consumer demand. It is imperative for companies to understand what their customers' customers value as that will indirectly impact industrial product demand. For example, less travel will prompt hotel operators to reduce new builds and decrease demand of building products. Likewise, a decrease in demand for new residential homes reduces demand for construction equipment, while e-commerce growth impacts demand for materials and handling equipment, and so on.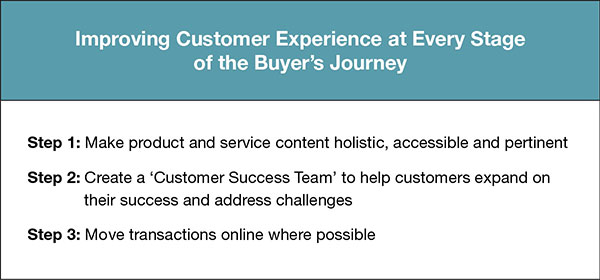 Based on your analysis of all of these factors, determine where you should focus commercial efforts and capabilities.
Identify opportunities to reset for post-pandemic growth. Look for attractive but underserved customers that may have historically been outside the top customer tier. Identify mission critical products and parts to replace early. The proliferation of connected products means industrial products companies now have more information about which customers are likely to need replacement and service support. Additional opportunities may be captured by eliminating or re-pricing unprofitable products or services, or developing new products or services aligned with post-pandemic demand.
Pivot to Recovery
The unprecedented nature of the current crisis presents an extraordinary opportunity for Industrial Product companies to be bold and accelerate the development of an integrated and valuable customer experience. By focusing on marketing and content, sales organization and sales operations, companies have the potential opportunity to improve the customer experience at every stage of the buyer's journey.
Step One – Adjust marketing messages and continue to build out relevant online content to support the way customers increasingly want to buy. Marketing messages should be consistent and empathetic with the healthcare situation. Industrial customers are craving an "Amazon-like experience." Holistic, accessible and pertinent product and service content helps ensure your customers will be better informed at each stage of the buying process.
Step Two – Industrial product companies can adjust their sales organizations to focus more on customers' success and extend their capacity to cover under-served accounts. For customers who are trying to survive, traditional supplier sales roles may not be relevant. Consider forming a Customer Success Team, separate from traditional business development roles, with Customer Success Managers (CSM that could support assigned customers with current challenges. In effect, the CSM serves as an advocate for the customer promoting retention and loyalty as opposed to short-term sales.
The sales organization should also adjust account coverage. Less travel, along with more virtual sales calls and meetings, should free up time to expand the focus on and coverage of more mid-tier and smaller-tier customers.
Step Three – Augment and leverage digital capabilities and improve commercial processes to increase greater customer retention, loyalty and revenues. Post-pandemic life for customers requires them to stretch operating costs, increase ROI for pre-pandemic investments, and demand easier, quicker online transactions. To address these new demands, companies should move transactions online, when possible. For example, companies can accelerate e-commerce with the help of a software as a service (SaaS) platform. Additionally, limiting direct-to-customer product sales and working with distributors for fulfillment can help minimize channel conflict. Recovery will be more profitable if companies are able to provide a better purchasing experience for customers and channel partners.
Don't waste this unique opportunity. Resetting end-market and commercial priorities and taking actionable steps to provide a better customer experience will pay dividends as the economy recovers.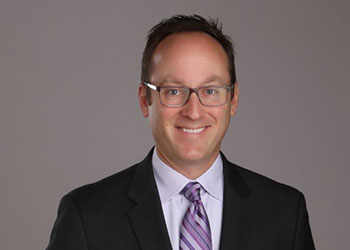 Michael Connerty is a Senior Director with Alvarez & Marsal's Corporate Performance Improvement practice in Chicago. He has extensive experience partnering with clients in high stakes transformations, mergers & acquisitions and performance improvement efforts. mconnerty@alvarezandmarsal.com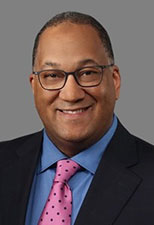 Don Johnson is a Managing Director with Alvarez & Marsal's Corporate Performance Improvement practice in Chicago. He has extensive experience developing strategies for long-term growth and business transformation. don.johnson@alvarezandmarsal.com