April 23, 2019
By Rob Sinfield – VP, Product, Enterprise Management Suite Sage
Advancements in technologies like artificial intelligence (AI), data analytics and the Internet of Things (IoT) have ushered in a new normal, where smart machines and predictive analytics are automating and redesigning workflows across offices and on the factory floor. In fact, a report from KPMG suggests that, by 2020, the composite markets of Industry 4.0 will be worth a combined $4 trillion, so the stakes are high.
This creates an intense amount of pressure for leadership to explore and understand the options for survival. Working with enterprises across industries like pharmaceuticals, food and beverage, and professional services, I am keenly aware of the steps businesses need to take to not only keep up with but stay ahead of the competition. Here are four ways for businesses to do just that:
Immerse teams in the cloud to scale up and expand
Internationally speaking, Industry 4.0 innovations are proving to level out the playing field. Whether companies are bold upstarts or established enterprises, increasingly accessible cloud technologies are offering more connectivity across borders. Now is the time to instate a global mindset. From people management to finances, powerful software helps companies of all sizes take control of, automate, and upgrade business administration—leaving much more time to prioritize growth.
Companies can expand into new markets, establish offices in new geographic locations, and all still manage a global workspace, online. Adopting cloud-based infrastructure to both manufacturing and distribution operations will also open the door for other cutting-edge technologies. Take blockchain' for example: it offers increased traceability across the supply chain, and improved financial accountability. All of these capabilities will help companies scale and grow their business across new markets.
Adopt AI and IoT for improved efficiency
By 2022, 40 percent of industrial sector organizations will flag maintenance problems using AI- and IoT-enabled sensors. As workplace IoT becomes increasingly popular, businesses will have more touchpoints to collect performance data, boosting data-driven business decision making. Businesses are also being trusted with larger amounts of data than ever before, which means they need to be knowledgeable on how to use that data in secure and thoughtful ways.
Entire 'smart factories' will use data from connected networks to maximize efficiency and and cut costs. Today, manufacturers are analyzing data to avoid system failures. For example, an Anheuser-Busch InBev SA plant recently announced that it's already saved $200K in product loss by using machine learning to predict when machines need maintenance. Moving forward, manufacturers will glean insights from current system performance data to better time repairs and maintenance, and even inform future product innovations.
Ultimately, the larger the volume of data that is analyzed, the more strategic the business decisions will be. For businesses across industries, adopting a data-first mindset will be essential to ongoing success.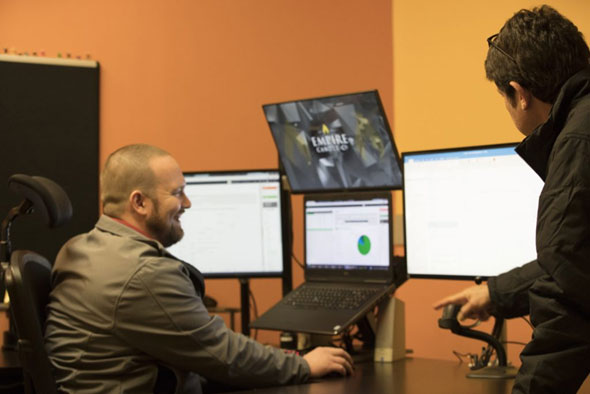 Collaborate across teams for integrated workflows
Emerging technologies like AI will play a large role in how we work and think during the Fourth Industrial Revolution. However, just as important, is figuring out how to usher in that new era of operations. Companies need to holistically connect disparate business units and create a 360° outlook of operations. This is where Enterprise Resource Planning (ERP) solutions can play a major role, in bridging projects across the entire business and providing exclusive insights into performance.
For manufacturers specifically, processes can be streamlined and managed in a single, centralized platform— everything from materials and inventory to production, operations and accounting. It's a straightforward way to simplify traditionally complex supply chain management, and account for demand forecasting and production downtime.
Breaking down internal silos also makes it easier for teams to collaborate both internally and with external partners. After all, no one team has ever won a relay race without working together.
Focus on employee skills for a competitive edge
Robotic "co-workers" are not a thing of the future: they're here now. While they may not be taking up space in the break room, in order to fully take advantage of the promising new connected tech available to manufacturers, human employees to understand how to operate and work with these devices and software. To expedite this adoption, management needs to proactively introduce training to support and educate employees.
As a starting point, businesses should make sure their workforce has the required level of technical skills. Both HR and IT teams need to work in close collaboration to stay up-to-date on the necessary regulations and training required for employees. For businesses that don't have the necessary training infrastructure in place, they will need to consider recruiting experts who can help to support these initiatives. But the focus shouldn't just be on technical skills. Encouraging employees to develop their "soft skills," like creative and critical thinking, as well as communication skills, will also be key.
In the face of rapid innovation, it is crucial to remember the importance of operational agility and flexibility. Only by staying open-minded, and prioritizing productivity, can businesses improve their customer experience and drive revenue. So, what's stopping you?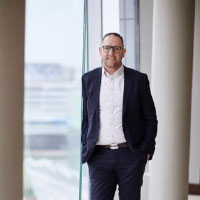 About Rob Sinfield
Robert Sinfield is the Vice President, Product of Enterprise Management Suite at Sage. He draws on almost two decades in the ERP space, and is well-versed in global enterprise solutions. Whether getting dirty winding electric motors in a workshop or liaising with customers as a call center supervisor or rolling out an ERP application at a international financial services company, Robert has worn a variety of hats. Before working at Sage, Robert was the Director Global Portfolio Marketing for Cloud, Market and Competitive Strategy at Epicor Software; where he worked for 9 years in a variety of positions. Rob holds a Bachelor of Commerce degree in IT Risk Management and Economics from the University of South Africa.