June 10, 2019
By Cathy Martin, Vice President, BigLever Software
Companies today must "innovate or die" by providing the array of advanced features that consumers and businesses are demanding – from automobiles with cutting-edge autonomous driving capabilities to ships and aircraft with increasingly sophisticated mechanical systems. This, in turn, is resulting in greater product line diversity and exponentially growing complexity, creating a huge challenge for manufacturers across all industry sectors. This mounting complexity isn't just confined to engineering, but impacts all functions across the enterprise, from product line portfolio planning and management to manufacturing, sales and service.
This challenge is felt acutely at the beginning of the product lifecycle – the product portfolio planning phase – when companies must carefully evaluate which new innovations and capabilities will be incorporated into their product lines. These product portfolio management decisions are critical in order for companies to stay competitive and best determine where their resources should be invested.
Much of this planning involves research and analysis of the market demand, competition, opportunity, company strengths and available resources. At the same time, companies must also carefully consider how they can extend the product line and manage its evolution in the most efficient and effective way possible. Some key issues and questions that should be addressed include:
Visibility. An automotive product line, for example, can comprise millions of different vehicle "instances" in tens of thousands of unique configurations. With this extreme level of variation complexity, how can product portfolio managers gain a clear, consolidated view into the available product options for effective decision-making when planning a new product offering?
Communication. Currently, most designers and engineers see the products through the lens of "parts" – which parts (or materials) are needed for building certain product configurations. Yet, portfolio managers see products in terms of the options that they can offer to meet a particular market need. How can engineers and portfolio managers break down these silos and speak in a language that they both understand?
Compatibility. As portfolio managers are evaluating new features and capabilities to add to a product, it's essential to have a clear view into their compatibility with existing products in the portfolio. With the exponentially growing complexity, how can portfolio managers gain a full understanding of the constraints that come into play when integrating new capabilities with existing product systems and subsystems?
Features become the common language
To overcome these issues, leading manufacturers are turning to Feature-based Product Line Engineering (PLE), which allows organizations to plan, engineer, manufacture, deliver, maintain and evolve product lines much more efficiently. It is a leading-edge approach that reduces complexity by establishing a "single source of feature truth" for an entire product line – eliminating the need for multiple variant management mechanisms across the engineering and operations lifecycle, and across organizational functions within the enterprise.
With Feature-based PLE, the organization creates a "Feature Catalog," which contains all the features for the entire product line, and a superset of digital assets (from across the lifecycle), which are equipped with these feature options. PLE provides an automated production system that assembles and configures these shared digital assets based on the features selected for each product variation.
Under this approach, features become the "common language" for expressing, engineering and managing product diversity across the enterprise. This enables portfolio management and engineering – as well as other organizational functions across the enterprise – to now speak the same language, based on the Feature Catalog, breaking down communication barriers and improving collaboration and cohesion.
Feature-based PLE streamlines product line evolution
When product portfolio managers use Feature-based PLE to evolve the product line with new products or product extensions, they realize the following key benefits:
Gain visibility into product line features. With the Feature Catalog, portfolio managers have a consolidated, greatly simplified view into the full scope of available features (across the entire product line) that can be used to create new product variations in order to pursue different market segments, as well as increase market share, revenue and competitive advantage.
Readily determine feature constraints. Portfolio managers have immediate access to all the information they need to determine, from the outset, which features are or are not interoperable – that is, how these features interact with each other in a system or subsystem. This view into feature constraints helps to eliminate potential compatibility issues early in the planning stages, enabling more efficient and effective decision-making across all stages of the portfolio management process.
Evolve the product line based on features. Adding a new product to the portfolio is a simple matter of identifying which new features to add, and selecting them from the Feature Catalog to be included in the automated PLE production line. These new features can be common for all products or added as a varying feature option available in a subset of the products.
Product line diversity will continue to grow rapidly in response to the ever-expanding demand for more product capabilities and feature options. Under the Feature-based PLE approach, the cost and effort required to extend and evolve the product line is dramatically reduced, as new products can be added to the portfolio without requiring resource-intensive investments. Even small, niche, one-off or low-margin opportunities can be profitable to pursue. This empowers portfolio managers to provide a greater array of product variations to meet changing market need, while allowing the company to dramatically increase economies of scale, speed time to market, decrease costs, and gain significant competitive advantage.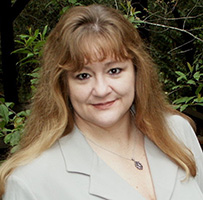 Cathy Martin, is a Vice President at BigLever Software, the leader in the Product Line Engineering field. Cathy can be reached at cmartin@biglever.com or on LinkedIn.