By Erich Bergen, Director Manufacturing Advisory Services, Baker Tilly, and Waqqas Mahmood, Director Advanced Technology & Innovation, Baker Tilly
RPA – the automating of a manual, standardized process – includes the use of software robots (bots) to perform repetitive functions, 24/7, without error in both front- and back-office processes. It's designed to collaborate with established business practices and quickly transform the function, freeing up employees' time.
Before deciding on an RPA implementation, it's important to think about how it can affect your business. RPA is a tool for data extraction and business management, with measurable benefits such as staff productivity and systems/data infrastructure efficiency; strengthened customer experiences; double-digit (and higher) reduction in error rates and reduction in data entry costs by up to 70%; as well as improved employee morale and motivation.
RPA is rapidly being deployed due to its many benefits across an enterprise. Start-up is quick due to several off-the-shelf tools with drag-and-drop capabilities. RPA is cost-effective, as compared to other IT implementations. (The licensing fee for an annual subscription of 25 bots is estimated to cost roughly $50,000). It can also be rapidly scaled across an entire enterprise.
Before you get started
Organizations should define the business processes that can be automated. What processes will give the program the most impact? Evaluate your organization's priorities to optimize the automation from a technical perspective.
The culture of an organization can either help or hinder an automation implementation. For best success, ask:
What can automation do for your organization?
How will your organization will respond?
How will the technology cascade and be embraced?
What are the processes and channels the organization uses to educate stakeholders?
Think holistically about your data and automation strategy before you start. They are essentially the same – automating a business process and trying to manipulate data from one platform to another, or from one solution to another. Having a solid data strategy before you start will expedite any automation. Consider:
Where does your data reside today?
Do you have a master data management plan?
What's your data strategy?
Is there a single source of truth like a data lake or warehouse? Automation will be much faster if you are starting with a single source of truth.
We advise our clients to have a clear data and automation strategy before any implementation. For example, one client approached us to help them automate the implementation of client portals. We realized upfront work was needed, including data cleansing, records management and assigning metadata tags associated with certain numbers or Key Performance Indicators (KPIs), before we got started on the implementation.
What goals are you trying to achieve?
When looking at which functions are best suited for RPA, start with back-office tasks such as accounts receivable/accounts payable and human resources functions. Many of the routine and repetitive tasks associated with these areas are ideal candidates for RPA.
Front-end functions such as notifying customers of new product availability are gaining traction with RPA. According to a recent Industry Today webinar, the banking and insurance industries are using bots to manage customer interactions and communications, including automatic follow-ups to customer inquiries or notifications of new products/services. Through our work at Baker Tilly, we saw a 66% decrease in the time and cost of Real-Estate Investment Trust (REIT) implementation when we automated the REIT process.
RPA can have an impact across many industries, including:
Real-Estate Investment Trust (automating the REIT process)
Banking (Liquidity Monitoring)
Healthcare Payer (Renewal Data Entry)
Insurance (Win-Back Identification)
Healthcare Provider (Patients/Scheduling)
Life Science (Patient Virtual Assistance)
Provider (Account Settlement)
RPA is scalable
Once you've decided you want to try RPA, we recommend you start with a small prototype. To decide where to test an RPA application, review your business processes and identify inefficiencies. Poll employees to see which tasks are repetitive and boring and determine where roadblocks occur. Think about how the process will interact with other interfaces in the organization and if it contains automated forms or is unstructured data.
Recently when working with a client that was processing weekly financial reports, we recommended using RPA to eliminate the manual process. They had different, disparate sources of data and were using both paper and paperless workstreams.
In implementing the RPA solution, we started out automating the hard-copy transfer into an electronic copy and scaled up as we were able to automate the entire business process. We put the data into a structured database, linked into an RPA automated solution. The number of labor hours saved totaled nearly 70% of annual hours – and our client transferred the savings back to its customers.
With RPA, you'll see results quickly and be able to decide future implementations. Since the RPA tool is customizable, it can quickly be fitted for unique specifications. Baker Tilly currently has about a dozen bots in development to help with talent management functions.
How to manage the process
The level of business IQ around RPA is increasing. We see more and more business functions investing in RPA technology, and making the business case for it. As compared to five years ago, today many of our clients come to us with questions about costs of RPA, how it fits into overall business transformation plans, advice on how to best deploy it, recommendations on products/tools/vendors, and pitfalls to avoid.
Organizations today understand they can implement IT from a business standpoint as the applications are easily workflow-enabled. This allows businesses to really increase speed to value when they buy these products and deploy them in their business units.
We recommend taking a look internally to determine if the implementation will require an outside partner or vendor. You should collaborate with your IT resource to make sure it can be supported from an IT infrastructure standpoint. Once you've identified your team, it's time to communicate the plans to the larger organization. Keeping in mind this is a new business process and not an IT implementation, share the anticipated outcomes in ways that assure employees it is a benefit to their jobs and offers ways for them to leverage different skills.
Keys to success
At the heart of any successful automation is workforce innovation. For the best chances of success, consider the following:
You need a culture of innovation with built-in flexibility. If your organization has an inelastic approach to innovation, you need to change to create it.
Eliminate the red tape – having too many layers of approvals or sign-offs can stifle innovation and limit people's potential.
Do you have a tool-led or strategy-led approach? To get the right ROI, evaluate your business plan and future growth strategy before deciding on the process or tool. Using a strategy-led approach helps you figure out the "why" before the "what".
Align your strategic technology plan with your people process. By following these best practices, you'll be on your way to a successful implementation.
As Artificial Intelligence (AI) becomes more pervasive across varied business sectors, RPA will help drive game-changing benefits for many organizations, including significant operational cost and time savings. We are seeing a keen interest by our clients to tackle more sophisticated business problems that leverages AI, machine learning, Natural Language Processing (NLP), and robotics.
About the Authors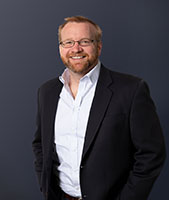 Erich Bergen, director, manufacturing advisory services at Baker Tilly works side-by-side with manufacturing and distribution executives to solve challenges related to enterprise transformation, corporate strategy, customer experience, process optimization, shared services design, technology and program management. In addition, Bergen draws on his expertise of advising closely held companies and family businesses, which make up a majority of U.S. manufacturers, with strategies to maximize value to transact or pass down to the next generation.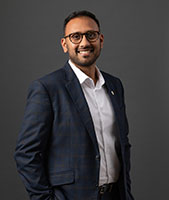 Waqqas Mahmood, director, advanced technology and innovation at Baker Tilly has more than 17 years of experience in digital transformation across several industry verticals. He leads the adoption of advanced technologies, such as robotics process automation (RPA), artificial intelligence, chatbots, and the internet of things for both internal firm and external client initiatives.