Modernization introduces new cybersecurity challenges for manufacturers, here's how leaders can reduce risk.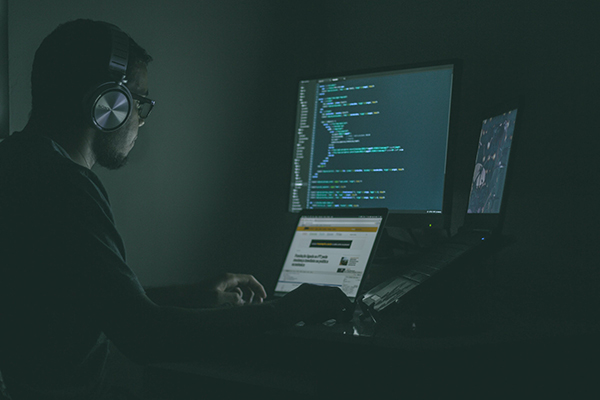 By Isaac Kohen, Teramind
The past year has been uniquely challenging for manufacturers and supply chain leaders. Radically shifting consumer demands tested the limits of adaptability, while continued economic uncertainty made prices less predictable. At the same time, manufacturers had to adjust to pandemic-related disruptions that distributed workforces and diminished on-site capacity.
It also changed the nature of work. More than half of employees in the manufacturing and industrial engineering sectors experienced remote work during the pandemic. With many of these changes expected to be permanent fixtures, not transient responses, now is the right time for manufacturers to address the shifting nature of insider threats.
Malicious or accidental insider threats, including trusted employees, contractors, and third parties, pose a significant risk to manufacturers, threatening everything from information integrity to cybersecurity.
For manufacturing leaders looking to secure the company against insider threats, here are three priorities to address today.
#1 Information Integrity
Employees, contractors, and third parties have direct access to critical information, including product details, intellectual property, and customer data.
That's why companies that want to secure their secrets are enhancing their capacity to respond to insider threats. For example, Apple has implemented advanced oversight capacity in its manufacturing facilities, deploying employee monitoring and behavior analytics to protect product information and other intellectual property.
To be sure, today's manufacturing and supply chain assets are both physical and digital. Often this intimate access incorporates expansive supply chains that can undermine information integrity, something that was most acutely observed in the recent SolarWinds data breach.
In the same way that Apple is using employee monitoring and behavior analytics to protect its physical assets, manufacturers can use employee monitoring software to provide oversight for digital supply chains, keeping critical data secure in any environment.
#2 Cybersecurity
Cybersecurity is increasingly top of mind for today's manufacturing leaders, and with good reason. According to a Spring 2021 survey of IT and OT leaders in the manufacturing sector, 61 percent of manufacturers have endured a cybersecurity incident, and three-quarters experienced a system outage from the attack. Industrial manufacturing companies experience more cybersecurity threats than other sectors, and, as an increasingly interconnected sector, more than half of industry leaders identify it as their top investment in the year ahead.
While today's expansive threat landscape deserves urgent attention, some risks are more prevalent than others. Up to 80 percent of cyberattacks begin in the supply chain, requiring manufacturers to guard against accidental insider threats that turn these risks into security incidents.
These efforts should include:
Requiring regularly updated passwords. Most people never update their login credentials, but regularly updating strong, unique passwords can keep company accounts secure, even when a digital supply chain breach puts their integrity at risk.
Enabling two-factor authentication. There are billions of account credentials available on the Dark Web. Two-factor authentication can secure even compromised accounts by notifying employees when new account login activity is detected, allowing them to take action to prevent unauthorized account access.
Providing a VPN service. As remote work plays a central role in the present and future of work, unsecured internet connections put data security at risk. Trusted VPNs can prevent snooping and data theft regardless of location.
Using work-issued devices. Many employees casually use personal technology for professional work. To best secure data and IT infrastructure, require employees to use company-issued technology for work-related tasks.
Supporting these guidelines with oversight and accountability is an effective defensive strategy for keeping manufacturing data secure.
#3 Brand Erosion
Cybersecurity incidents exhaust financial and personnel resources while undermining long-term brand integrity. Businesses can lose half of their customers after a single data breach, and data leaders can diminish the impact of product announcements or other product details, making it difficult for manufacturers to attract customers after an incident.
That's why guarding against insider threats is a bottom-line issue that manufacturing leaders can't afford to ignore.
After a uniquely challenging and disruptive year, now is the right time to begin planning for the future. Securing operations against insider threats ensures that manufacturers and supply chain entities remain competitive and secure in a robust post-pandemic business environment.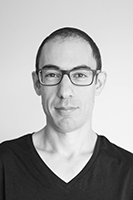 Isaac Kohen is VP of R&D at Teramind, a leading global provider of employee monitoring, data loss prevention ("DLP") and workplace productivity solutions. Follow on Twitter: @teramindco.