Discover why using a professional drilling company is vital for your next construction project.
When it comes to choosing the right contractors for your drilling requirements, there are no substitutes for good reputation and experience. Whether it's a small project or a large-scale job, there are some key areas to consider before hiring a contractor to take on the work.
To give you some insight on the essentials aspects to think about, take a look this helpful short guide:
Previous work and reputation
One of the main areas that should be researched is how well the drilling contractor carries out projects. This can be seen in previous work they have undertaken and the types of jobs they've worked on. A good reputation is vital in any industry and none more so than excavation and drilling. Choosing a contractor that understands the requirements of the job but also determines the safest and most efficient way to carry it out is essential.
Types of drilling services offered
There are many types of drilling services offered by contractors, and it's vital to choose a company that specializes in your requirements. For example, there are contractors that deal with geotechnical drilling for aspects such as dam walls, marine, and harbor projects and tunnels and bridges.
There are also specialists in exploration drilling for services to the mining and oil industries. Other areas include excavation contractors that specialize in providing safe and effective drilling for large and small projects. By choosing the right company for the job, you'll minimize inaccuracies and costly mistakes in the project.
Innovative drilling technology
Drilling contractors use a range of techniques and equipment to ensure the job is carried out well. Companies that use state-of-the-art technology to undertake these projects are well equipped with solutions to meet your expectations. Equipment such as directional motors, steering tools, capacity drills, and pumps are just some of the commonly used equipment. Choosing a contractor that has this type of up-to-date technology ensures safety and compliance at all times.
Competitive pricing
While price shouldn't be the reason you choose a contractor, it is still an essential factor in the decision process. Companies that throw in a low bid should be scrutinized as low prices could potentially mean cutting corners. It could also cost you more money in the future. High pricing also doesn't mean you're automatically getting good quality either. Researching pricing alongside every other factor, such as type of service offers, reputation, equipment used, and experience will ensure you get the right contractor at a reasonable price.
Reliability and consistency
Both small and large projects need to be completed on time and within budget. So, choosing a company that strives to achieve this is crucial. A good contractor will provide you with timelines and expected completion dates at different stages of a project. They will also provide assessments of potential problems to navigate risk and extra costs in the project. Be wary of anyone offering quick turnarounds. This can lead to cutting corners, which can affect the quality and future expenses of the job.
Project safety
Drilling is a dangerous job, and the risk assessments involved are extensive. Using a drilling company, you hand this element of the project over to professionals who have skilled workers and high safety standards to ensure a smooth project with reduced risk. Contractors also have relevant insurance for their workers to use machinery and handle the equipment. It eliminates the need for your company to train people specifically for the job and saves time on securing skilled people within the industry.
Professional integrity
While a drilling project is your company's responsibility, when you hire professional contractors for this aspect of the job, you are also relying on the integrity of their skill to ensure an expert job is completed. Your company doesn't want to run the risk of being sued for improper drilling or issues with the area after the project. So using a company that can adequately assess the area and evaluates any potential problems is essential.
Project guarantees
Many drilling contractors will have a project guarantee in place that stays in situ for several years after the work has been completed. This can help to ensure that if anything happens afterward and is attributed to any work undertaken by the contractor, they will fix it. This can save costs in the long-term, as unexpected maintenance, repairs, or even legal fees due to drilling work issues are a significant outlay.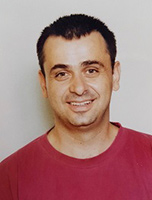 Alec Neufeld's extensive background in the construction trade fuels his passion for alternative energy and green building methods. A retired builder, he now enjoys a freelance writing career, alongside helping people as a general contractor.