June 11, 2019
by Bala Ganesh, Director of Professional Services, Devo
Today's manufacturers are facing shorter product release cycles, tighter budgets, and greater supply chain diversity. Products themselves are more complex, thanks to the rapid growth of sensors and other instrumentation found in everything from refrigerators to door locks. All these factors combined mean that manufacturers must become more adept at using data to meet these challenges. For factories to keep pace with the terabytes and petabytes of machine data produced every day, they need to not only monitor and manage the streaming data coming from the factory floor, they need to operationalize it.
But in order to operationalize data across the business successfully, it's critical to ingest and analyze data from all sources and IT environments, and capture both real-time streaming data as well as historical data, so decisions can be made based on full visibility and access to insights. Manufacturers have come to rely on these insights not only to direct product and business strategies, but also to personalize customer interactions and enhance cybersecurity postures.
While there are countless benefits to operationalizing data in a smart factory, there are also important considerations due to growing data volumes and requirements for analysis.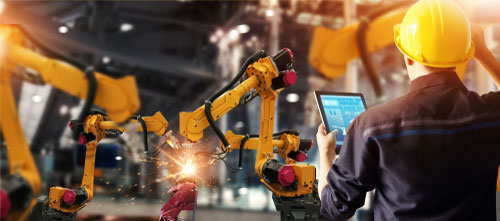 The Need for Increased Data Agility
Industrial and manufacturing industries will be faced with increased amounts of data in the coming years, so manufacturers should get ahead of these data management challenges now. What's more, manufacturing is an increasingly complex endeavor – a new color, larger size or other change to production kicks off a myriad of process updates. Those updates branch out from the shop floor to the Manufacturing Execution System, to the Enterprise Resource Planning (ERP) system, then to logistics, purchasing, finance, and other units. Likewise, a change to the supply chain requires the modification of supplier privileges and various records across the organization. These changes must move quickly, but today's ERP and MRP systems do not move at an agile pace.
Integrating a Data Analytics Platform
Integrating data analytics into daily factory operations helps manufacturers improve productivity and streamline assembly processes. For example, it fuels machine learning, enabling manufacturers to create models that simulate real-world events. This helps reduce the time and costs associated with physical troubleshooting by providing manufacturers with predictive insights that enable them to make more impactful changes such as proactively maintaining equipment before it breaks down.
The right data analytics strategy enables more visibility across the entire manufacturing organization, providing invaluable information about all aspects of the business, including performance of products and services, employee productivity, customer interactions, and more. In addition, this unified view of the organization's data enables manufacturers to more rapidly identify and mitigate risks for everything from machine failures to cybersecurity threats.
Adopting a data analytics strategy in smart factories enables manufacturers to detect anomalies in the streaming IT and machine data being generated by networks, firewalls, production, manufacturing and logistics systems, and other operational systems. By using machine learning to compare these anomalies to historical data in real-time, manufacturers can uncover meaningful patterns in the data. This enables smart factories to better determine the cause of anomalies, even going as far to identify and correct potential problems before they impact the manufacturing process. For example, the analysis can aid in finding shop floor/equipment malfunctions, maintain quality assurance in components and improve field service and proactive repairs.
The Requirements of a Data Operations Platform
As manufacturing becomes increasingly complex and data driven, the hardware and software used throughout factories must be improved. The technology requirements for implementing effective data analytics on an assembly line are:
The ability to ingest large volumes of data – Advanced compression techniques enable data to be processed and stored in its original form, without sacrificing real-time analysis. This enables manufacturers to maintain the original data integrity without compromising on performance.
Equally addressing cost, scalability, and usability – Striking this balance may be more difficult at the onset of a data analytics project, but considering future needs and the required infrastructure support helps provide a good overview of the deployment before investments are made.
Correlation with historical databases – Manufacturers often store historical data in data lakes and data warehouses that are siloed and controlled by individual business units or lines of business. An ideal analytics approach uses historical data to build machine learning models that combine with real-time data streams.
As technology continues to evolve, today's factories must adopt new strategies to best utilize their growing volumes of data. Implementing a data analytics strategy in the manufacturing industry will not only increase production but also help cut costs and improve efficiencies. By laying out a clear strategy, manufacturers can ensure that data-driven insights are fueling the success of their business.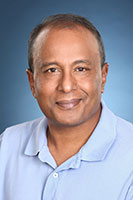 About the Author
Bala Ganesh leads the Professional Services team for Devo in the US. He has been working with enterprise customers, deploying large scale data analytics solutions since 2011. His background includes developing software and consulting services for IT Infrastructure management for Retail, Manufacturing, e-Commerce and FinTech companies. He holds a Masters degree from Indian Institute of Technology, Madras, India.
Contact:
Devo Technology
1 866-221-225