By Debi Durham, Director of the Iowa Economic Development Authority
Matt Howard, MD, a neurosurgeon, professor and Department of Neurosurgery Chair at University of Iowa Hospitals and Clinics (UIHC), has started four medical device companies. He's continually thinking of ways he can improve upon the tools he uses.
When inspiration strikes Dr. Howard, he meets with Chuck Romans, 3D design prototyping director at a not-for-profit prototyping lab in downtown Iowa City called Protostudios, which opened in 2017. Romans is a product designer with a master's of fine arts degree from the University of Iowa, and an expert in creating products that are functional for users and aesthetically pleasing. Howard and Romans discuss the idea and Romans heads back to the prototyping lab.
In the Protostudios lab, Romans has a single computer with computer-aided design software (CAD). A few feet away are three 3D printers, a Stratasys J750, a Stratasys F370 and a Markforged Mark Two. Using these tools, Romans can design and manufacture a fully functional prototype for Howard, sometimes in less than 24 hours.
This process is exactly what the state of Iowa and local Iowa City officials had in mind when they established a medical device prototyping lab attached to a coworking space in the heart of the university town.
A way for Iowa City to compete with the Twin Cities
UIHC and University of Iowa Carver College of Medicine, are pillars of a medical device economy that far surpass what one may expect from a metro area of slightly more than 160,000 people, or even Iowa, a state of just over 3.1 million.
Recently, the state of Iowa commissioned a report from economic research firm TEConomy Partners, LLC, which identified medical device development as an area of growth potential in Iowa's economy. TEConomy based this recommendation primarily on the resources available at the university and in the Iowa City area.
These resources include the nearly 1,000 doctors who practice medicine at UIHC and medical research activity that attracts hundreds of millions of dollars in funding to Iowa City annually. National publications rank the university's audiology, ophthalmology, biomedical imaging, dentistry and orthopedics programs as among the best in the country. Incubators in the university's off-campus research park have been home to nearly 100 startups spun out of university research.
Protostudios' fast, affordable prototyping service is a capability that local economic development officials saw was previously missing from the area. When entrepreneurs in Iowa City came up with ideas, they moved themselves, their ideas and their potential future companies to the Twin Cities (often at the suggestion of early-stage investors).
In the Twin Cities, private companies build medical device prototypes for a considerable price, or potentially a share of the intellectual property (IP) rights. That's what makes Protostudios different from the private prototyping labs. It retains none of the IP for prototypes it creates. Also, as a not-for-profit, Protostudios offers its services at a rate that is generally several times less expensive than private companies in the Twin Cities.
In addition to Romans, the staff at Protostudios includes Engineering Prototype Director, Neil Quellhorst, an experienced engineering professional with a 38-year private sector career, a master's degree in engineering and an MBA. Together, Quellhorst and Romans can provide a range of services, from consultation and training, to design and manufacturing. Along with their 3D printers and CAD software in their downtown lab, they also have access to additional fabricating resources at the university and at Iowa's two other public universities: Iowa State University and the University of Northern Iowa. Student interns also work on customer products and are ready-to-hire, trained staff for Protostudios customers.
Protostudios is an example of the strategic approach the state of Iowa takes towards economic development. As a targeted industry for the state, bioscience companies in Iowa benefit from a number of innovative incentive programs and workforce training initiatives. The state offers one of the nation's lowest costs of doing business, quality infrastructure and affordable renewable wind energy. It's no wonder that U.S. News & World Report ranked Iowa as the #1 best state in 2018.
Visit mergeic.com for more information on doing business with Protostudios. To learn about how Iowa's diverse, growing economy can push your business forward visit iowaeconomicdevelopment.com.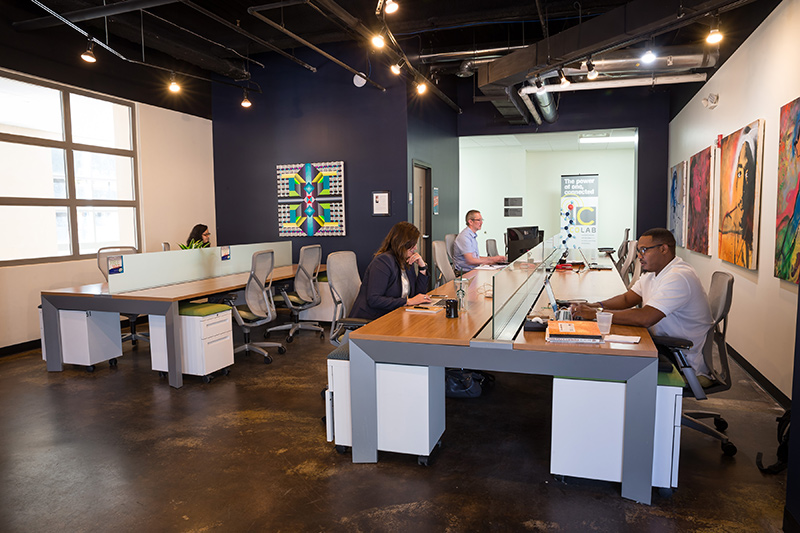 The new MERGE coworking space in the university town of Iowa City, Iowa is also home to a prototyping lab that local leaders hope will bolster a nascent medical device industry.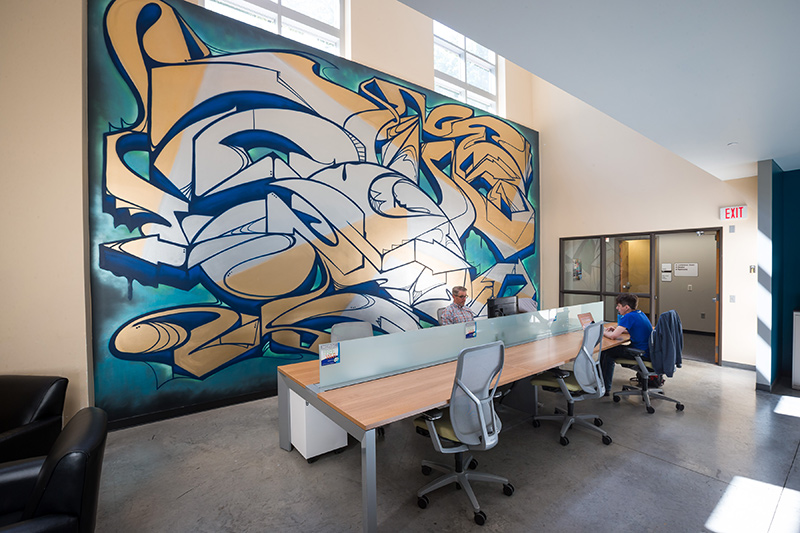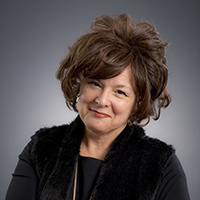 About Debi Durham:
Debi V. Durham was named director of the Iowa Economic Development Authority (IEDA, formerly Iowa Department of Economic Development) in January 2011 by Iowa Governor Terry Branstad. Prior to joining IEDA, Durham served as president of the Siouxland Chamber of Commerce. In 2017, she received the Technology Association of Iowa's Legislative Advocacy Leader Award and in 2016 was recognized by the Des Moines Business Record as a "Woman of Influence". In 2015, she received Iowa State University's Christian Petersen Design award. Durham was named a Janus Fellow by the Janus Institute, an organization with the mission of contributing to the body of knowledge in economic development and advancing its practice in 2014. In 2009, the Downtown Rotary Club in Sioux City recognized Durham as their Key Way award winner, designating a local leader who has "contributed greatly to the health and prosperity of the area through business and community involvement." She was named to the Junior Achievement Hall of Fame in 2003. Durham holds a Bachelor of Science in Business Administration, Marketing and Management from Missouri Southern State University.