Despite COVID-19 interrupting marketing plans, marketers can still achieve their goals by automating parts of the creative process.
By Andrew Hally, CMO at Bynder
Marketers in the industrial and manufacturing industries had big plans for 2020; according to Bynder's 2020 State of Branding report, 40% planned to prioritize growing brand awareness and increasing content production by 50%. Obviously, COVID-19 threw a wrench into those plans and forced many to reevaluate their campaigns and initiatives to ensure they weren't coming across as tone deaf amidst a global pandemic. To successfully achieve the goals they initially laid out, these marketers had to quickly pivot to handle increasing content production of not only pre-existing assets, but of the updated assets that needed to reflect the "new normal."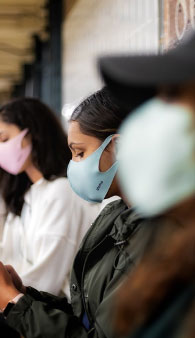 This, of course, led to an extremely challenging year for industrials marketers. They were up against a content crunch, as the volumes of assets needed to execute campaigns grew, which took time away from their ability to think bigger and execute campaigns that told their brand story. In fact, 65% of industrials marketers believe the pandemic will have a lasting effect on their marketing efforts. So, what does this mean for marketers in this sector? To keep pace with an ever-evolving social and economic climate, they'll have to reimagine their approach to campaign execution to ensure they're acting swiftly, speaking authentically, and being resilient to change. That's where creative automation can come in handy.
Centralizing marketing assets for usability and findability
Marketers in the industrial and manufacturing industries have unique challenges that they need to solve for. Often, they are bringing technical products and services to market, which usually require a larger number of data sheets, specifications and other assets compared to other industries. This becomes even more complicated for global companies that need to localize and personalize these assets to fit each campaign and channel of delivery. Not to mention, many industrial firms also have very particular and specific regulatory requirements they need to adhere to. In fact, Bynder's study found that 60% of these marketers felt security and regulation were preventing their brand from reaching its full potential. If marketers are unsure of which assets are most up-to-date and compliant, things can easily get messy.
To make managing assets easier, especially as these companies look to invest more in visually branded content, it's important for these marketers to implement one single source of truth and a system of permissions. Having this central source not only allows marketers to easily find and utilize assets, but leaves no question on whether content is approved for marketing use. This can save industrial marketers loads of time and enables them to confidently move forward with their campaigns knowing the assets they're using are up-to-date and on-brand.
Implementing creative automation for marketing agility
Getting all assets in a single location is only half the battle, though. With target buyers all around the world, updating individual assets from scratch for every localized campaign effort is simply not sustainable. And, in cases where marketers needed to quickly pivot their campaigns – like when COVID-19 struck – a more agile model is required to keep pace with growing content demands. By automating portions of the creative processes through dynamic templates and data-driven production, marketers can share the creative workload with design teams and update assets on their own, as needed.
In implementing creative automation, these marketers can become much more agile, ensuring their campaigns are relevant and will resonate with their audience. That's because through templatization, industrial marketers will be able to leverage premade templates to produce imagery for marketing campaigns where assets need to be localized or personalized. They also have the flexibility to bring content to market on their own terms, while creatives can rest peacefully knowing that all published assets are brand-approved and consistent with their guidelines. As a result, creatives not only avoid burnout from getting bogged down with making minor changes and updates to assets, but they also have more time to focus on bigger picture campaign ideas and concepts. And, by easily scaling large volumes of content, marketers can cut costs associated with developing assets for large-scale global campaigns.
The fact of the matter is that we don't know when COVID-19 will officially fade away and when life will return to "normal." What we do know is that 2020 taught us that old approaches to asset management, creation, and distribution need to be retired if modern marketing teams want to be able to go to market quickly with relevant and timely content. Creative automation can be applied to help marketers and creatives in the industrial and manufacturing industries remain nimble and ready for anything.
Andrew is the CMO of Bynder, the global leader in digital asset management (DAM), providing the most powerful and scalable SaaS solution for brand management. Currently, Andrew is helping Bynder manage its next phase of expansion. He has more than 20 years of experience in leading marketing and product teams at international and fast-growing organizations, including Allego, Cazena and Bullhorn.