From assembly lines to knowledge work, Kanban project management helps organizations boost productivity and improve workflow.
By Dimitar Karaivanov, CEO and Co-founder of Kanbanize
Kanban was first introduced by Toyota in Japan in the 1940s to improve manufacturing efficiencies. It was created as a simple planning system to control, manage and optimize work and inventory at every stage of production. With an increased focus on efficiency, and by harnessing advances in computing technology, during the 21st century, key players within the software industry quickly realized how Kanban could be used to positively change the ways in which products and services were delivered.
While Kanban has been widely adopted on the 'shop floor' to produce products and materials, the use of Kanban for project management has recently been recognized as an emerging PM methodology. The implementation of Kanban for managing knowledge work, that is, the thought processes and projects completed in the office, rather than on the shop floor, represents a critical and often untapped resource for ensuring efficiency and agility across holistic business functions.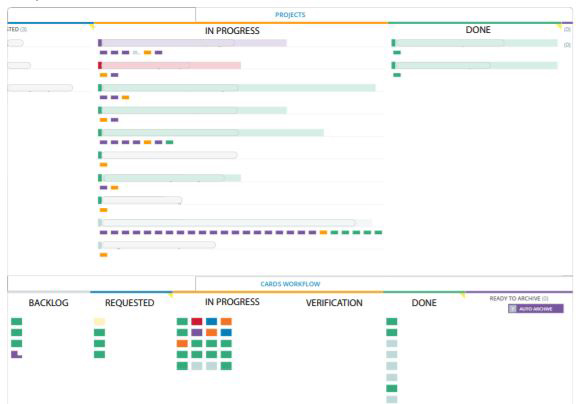 According to the PMI Pulse of the Profession annual report, 48 percent of projects are not finished within the scheduled time allotted, 43 percent of projects are not completed within their original budget and 31 percent of projects do not achieve objective goals – indicating a lack of organization and efficiency overall in project management. Ensuring a smooth, organized process from ideation to execution, Kanban project management allows leaders to visualize work so they can acquire a better understanding of the entire workflow across departments and projects. By doing so, they are able to organize and manage work more efficiently, identify roadblocks and subsequently provide immediate clarity on how to remediate setbacks. It also allows teams to keep track of every project and task with ease.
Applying Kanban to knowledge work allows organizations of any size to manage projects in a smarter, more efficient manner by gaining a clear picture of a project from start to finish. Here's how Kanban for project management can help:
Visualization
For organizations with multiple, large projects occurring simultaneously, Kanban can help to visualize projects, break them down into smaller tasks and efficiently track status updates. Offering visibility across teams, Kanban allows project managers to distribute and track work across multiple teams. Implementing Kanban will help organizations achieve a transparent work environment with better organized projects, improved workflow and increased predictability – just as it has transformed assembly lines, it can be scaled to transform organization-wide strategic projects.
As an example, SSOE Group, a global project delivery firm for architecture, engineering, and construction management, struggled with a lack of visibility across disparate office locations and team members due to physical distance and differing time zones. After implementing the Kanban Method, SSOE increased operational transparency and workflow clarity, opening the door for companywide collaboration.
Collaboration
Kanban allows organizations to work cross-functionally. With visibility into different team's bandwidth and workload, project managers can more efficiently delegate assignments and improve workflow. Organizing teams, providing transparency and defining ownership can ensure that all entities within an organization are working together to streamline knowledge work.
By providing visibility into what cross-departmental teams were working on, SSOE saw an increase in overall team collaboration. Understanding the work-in-progress allowed SSOE employees to offer help or share their experience from similar situations, achieving better collaboration, information sharing and continued growth across the organization.
Tracking & Forecasting
With a clear picture of a project's performance, including any potential risks, the distribution of responsibilities and the overall project goals, project managers can uncover bottlenecks that may have a negative impact on a future project's delivery and efficiency, and begin to accurately forecast upcoming projects.
Tracking progress is vital to the continuous improvement of an organization's project management process. By tracking and monitoring past projects, managers can identify when and where changes need to be made. With Kanban, tracking projects and forecasting for future ones is made simple with the support of a comprehensive analytic dashboard and real-time status updates.
Scale
Once an organization has introduced Kanban to manage their knowledge work, they must then consider how to scale agile across their entire organization. Thanks to Kanban's versatility, it can be introduced into organizations on an incremental basis, ensuring that organizations won't need to make company-wide changes all at once. With the ability to implement Kanban into existing workflows, companies can introduce Kanban into different aspects of their business overtime as necessary, to avoid sweeping changes.
Kanban offers companies clarity with greater internal visibility, harmony by synchronizing team behavior and workflow and the motivation that comes with accountability and transparency. With sustainable enterprise agility, Kanban can transform employee efficiency, productivity and collaboration across any organization and any business function. Kanban has come a long way since Toyota's initial implementation, evolving into a project management method that offers unmatched business agility benefits beyond the traditional, physical manufacturing realm.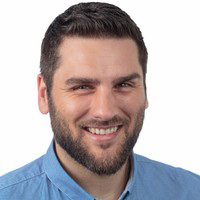 Dimitar Karaivanov, CEO and Co-Founder, Kanbanize
Dimitar Karaivanov, CEO and Co-founder of Kanbanize, is a Lean-thinker and a Kanban practitioner with a solid background in the areas of software development and process improvement. His expertise was gained through more than 15 years of career development at companies like Johnson Controls, SAP and Software AG. Dimitar has envisioned and brought to life the idea of Kanbanize as aimed at solving problems in the way companies manage big initiatives spread across multiple teams. Through the success of his company, he has proven that Kanban can be used for product development and not just change management activities. He is passionate about achieving extreme performance at scale and applying Lean / Kanban outside IT. Dimitar is a keynote speaker and author of 'Lean Software Development with Kanban'. He is an active member of the Lean / Kanban community and supporter of initiatives, which aim to promote it.