December 3, 2019
The explosive growth in demand for energy storage solutions far exceeds the supply of energy storage solutions in North America. In particular, there is very modest supply of energy storage solutions that have been manufactured in North America and KORE Power is poised to begin providing a "Made in America" solution to this market.
We speak with many potential customers, and we consistently hear complaints about the limited supply of battery storage systems, the difficulty they have accessing adequate customer service, the length of delivery times, frustrating import compliance processes, and difficulty forming productive and efficient working relationships with people representing manufacturers, from the most senior executives with whom they establish strategic plans and agreements, to technical and support personnel.
Meeting U.S. demand
These observations have motivated and informed our plans to construct a lithium-ion battery manufacturing plant in the United States. The plant will manufacture the Mark™ 1 battery cell that has been in production for nearly a decade, by KORE Power's manufacturing partner and material provider, Do Fluoride Chemicals (DFD). In addition, KORE Power's US plant will manufacture the Mark 1 system, a rack designed to house the Mark 1 battery cells.
The new US manufacturing plant will be a one million square foot facility equipped with state-of-the-art, fully automated battery assembly lines with 10 GWh per year capacity. The Mark 1 energy storage system can be used for energy storage peaker plants, solar + storage projects, and wind + storage projects, microgrids, front-of and behind-the-meter storage solutions, mining energy solutions, and military applications.
By producing the highly efficient Mark 1 lithium-ion battery cells in the United States, oversight of production and full transparency will be assured, which has not always been the case for some offshore manufacturers. In addition, there will be no import and long-haul transportation issues or costs, and the US plant workforce will be based in the United States which will facilitate close and responsive relationships with our customers – something that is fundamental in order to genuinely meet customers' needs.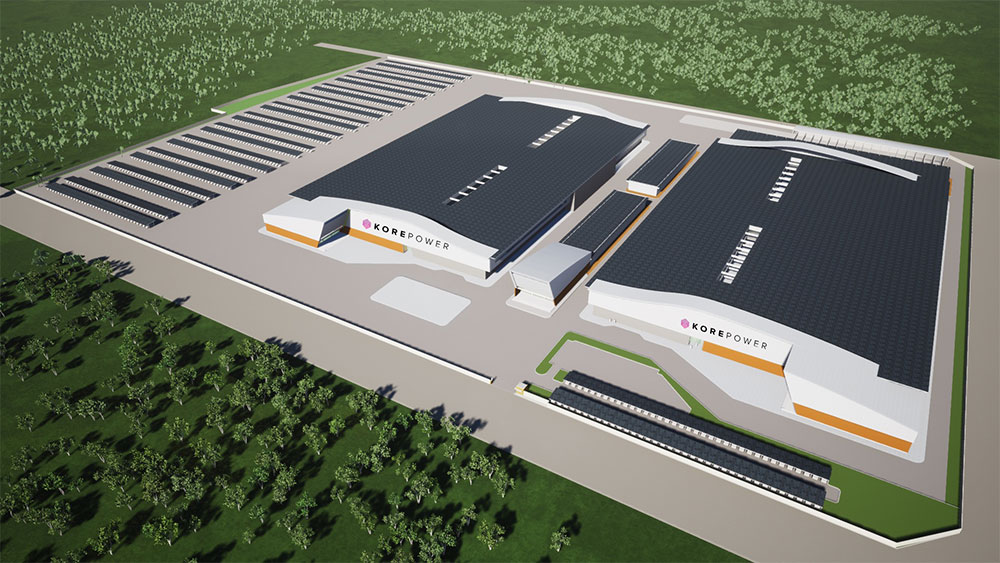 A 'tried & true' battery manufacturing plant
To bring manufacturing state-side, the company has been in conversation with several states to identify a suitable site that is proximate to a skilled workforce and sufficient logistics hub. Since the facility will largely be a replica of the production lines operating at DFD's facility, commissioning will be shortened, we anticipate there will be far fewer problematic surprises that crop up during construction and commissioning than if we were to build the production lines from scratch.
Creating new jobs
Construction of KORE Power's US plant is expected to create over 2,000 new manufacturing jobs here in the US. Once the US plant is operational, engineering and technical jobs will be available, as will jobs in a variety of business segments including production, shipping & logistics, procurement, customer service, administration and several other professional and non-professional categories.
In the meantime…
To meet demand for its product before the US plant is fully operational, KORE Power is bringing the Mark 1 energy storage systems to customers. DFD has already constructed manufacturing lines for the Mark 1 at its state-of-the-art facilities in China. These production lines will facilitate the availability of 6 GWh of capacity in 2020 and even more in 2021. KORE Power works closely with DFD and has a constant presence at the production lines to assist with manufacturing and to constantly help achieve gains in efficiency and quality of our products. Customers who have visited DFD's facilities with us in China have been blown away by the sophistication and scientific achievement that is on full display for them to see.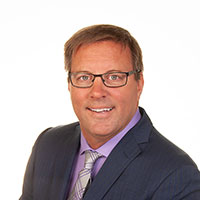 Lindsay Gorrill, KORE Power, CEO
Lindsay Gorrill is the CEO and founder of KORE Power, and has 28 years of experience in developing and building companies worldwide, with a specialization in bringing companies from conception to market. He has built mines and manufacturing plants in India, Germany, Canada, and the United States and developed markets for those products worldwide.
Contact Information
Tom DeRosa
Vice President of Business Development
+1 (208) 758-9395
Tderosa@korepower.com