By Lisa Disselkamp, managing director, Deloitte Consulting LLP, and Kevin Ma, senior manager, Deloitte Consulting LLP
The manufacturing industry, faced with rising labor cost and demand volatility, has an opportunity to further optimize one of its biggest expenditures in labor cost. Taking a page from the lean manufacturing playbook, where the industry has effectively reduced error rates and the cost of production for decades enabled by the methods and tools of Lean Six Sigma, data analytics products can similarly be applied to labor cost optimization.
Many organizations in the industry already have a mature implementation of Lean Six Sigma practice to streamline operations as one of the contributors to their financial bottom line. However, very few organizations have fully extended the principles and methodologies of Six Sigma beyond production and operation into labor cost which is not only large but also highly variable, to further improve its financial position year over year.
Large manufacturing organizations operating across diverse business lines, geography, and labor jurisdictions via rapid expansion and acquisition often have a multitude of HR, Payroll, and Scheduling policies, processes and technology related variances that contribute to a higher operation cost. These unintended variances and practices costing the business millions of dollars are typically referred to as Payroll Leakage.
Labor Cost Optimization (LCO) is a discipline that shares similar principles and methodologies with Six Sigma to reduce variances and required automation and controls in policies, processes and technologies focusing on a measurable and quantifiable financial return to mitigate Payroll Leakage. Like Six Sigma, the achievements of LCO also depends on strong leadership support and the ability to make decisions with verifiable data and statistical methods. Usually, an LCO initiative can identify and quantify 0.5% – 2.5% savings from total payroll cost based on both qualitative and quantitative analysis.
An LCO initiative typically has three phases including Assess, Analysis and Remediation. This approach aligns closely with Six Sigma's DMAIC methodology in Define, Measure, Analyze, Improve and Control. The difference with LCO is that the scope of the optimization is focused on time and attendance, time off and absence, labor forecasting, and scheduling to demand. Related policies, processes, and technologies may be part of the remediation initiative to realize the identified savings.
Due to the complexity of numerous labor regulations and collective bargaining agreements, LCO focus areas may include assessment of the following key components: Overtime, Shift Premium, Call Back, Meal Compliance, Absence, Utilization, Error Rates, Staffing to Demand, Skill Misalignment to Job Classification, Missing Punches, Vacancies, and many more.
A quantitative analysis to address LCO focus areas requires massive amounts of data over a reasonable period of time to perform statistical analysis on correlation, causation, and trend. It often involves tens and hundreds of millions of records of transactional and aggregated data from HR, Payroll, Time & Attendance and Scheduling systems covering all employees and contingent workers. As a result, an able data analytics product can become a crucial success factor for LCO. Specifically, a permanent analytics software solution such as LaborWise™ that is designed to leverage same set of quality-management methods Six Sigma utilizes in addition to statistical tools is recommended to maintain a consistent model of measuring, remediating and monitoring performance.
For example, one of the LCO focus areas in Overtime should leverage data analytics to solve the following asks:
Do Absence patterns have a direct correlation to Overtime usage?
Is there a causation between Absence and Overtime?
Do trends in Staffing Over/Under Demand have any direct correlation to Overtime usage?
Are there any associations between Staffing Under Demand to vacancies and Overtime?
What If Overtime usage is down 3%/5%/10%? How much hard dollar savings is expected?
Plus, many other key questions that can leverage statistical analysis
A well designed LCO data analytic product can not only perform analysis on LCO focus areas amid a large volume of data but can also provide the ability to monitor and control LCO remediation progress to determine consistent return on investment.
Another benefit of having an LCO data analytic product is the ability to find insights human eyes often cannot see. These additional insights enable continuous improvement for LCO specialists to ask why the data pattern presented the way it is to further challenge the status quo in order to identify and quantify labor cost savings. For example, one may ask why certain employees or employee jobs are consistently getting excessive overtime while others jobs associated with it are not. Or one may ask why certain employees are getting overtime, constituting a very high percentage of their total annual compensation. Or one may ponder at an increased overtime trend when there is Staffing Over Demand. These questions may lead to additional iterative data analysis or interviews with subject matter experts to find the root cause of the problem to refine the quantitative results.
After sufficient data analysis is completed and labor cost saving opportunities identified and quantified, LCO specialists will conduct qualitative analysis leveraging the findings to incorporate into discussions with key stakeholders. These sessions are used to create a feasible and measurable LCO remediation plan for execution. Like Six Sigma programs, LCO is designed to efficiently consume volumes of complex data, identify defects in business processes, quantify the outcomes, and set a course to correct issues and sustain improved performance.
In summary, manufacturing organizations should not only explore LCO initiatives to extend Sig Sigma principles into the labor cost arena but they should also invest in the effective enabling product. In today's Internet of Things and Big Data movement, manufacturing organizations should leverage specialized data analytics to support LCO to identify and quantify labor cost savings and monitor remediation effectiveness.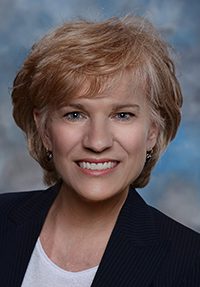 Lisa Disselkamp
Lisa is a managing director in the HR Transformation practice of Deloitte Consulting LLP. Her work focuses on workforce management business practice and technology design including timekeeping, labor scheduling, leave management, and labor optimization analytics. She has led large and complex multi-state workforce management system assessments and deployments. Lisa has authored three books on workforce management practices, standards, and systems.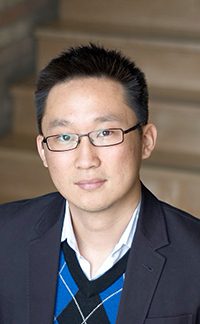 Kevin Ma

Kevin is a senior manager in the HR Transformation practice of Deloitte Consulting LLP. He focuses on Workforce Management and Labor Cost Optimization. He leads global workforce management and labor cost optimization programs and projects to realize strategic objectives. Kevin creates effective and efficient enterprise WFM design to consolidate and streamline processes, increase sales lift, reduce operation cost, improve productivity, mitigate compliance risks and unlock additional return on technology investments.