By Simon J. Little, CPA; Luis E. Lopez Garay, CPA; and William C. Watts, Crowe LLP
A new lease accounting standard, Accounting Standards Update (ASU) No. 2016-02, "Leases (Topic 842)," issued by the Financial Accounting Standards Board (FASB) in 2016, is effective in 2019 for public companies, not-for-profit entities that have issued securities that are traded on an exchange, and employee benefit plans that file with the Securities and Exchange Commission. All other entities must adopt in 2020. The new standard will affect any entity that enters into a lease. Additionally, the International Accounting Standards Board issued International Financial Reporting Standard (IFRS) 16, "Leases," which follows concepts similar to the FASB standard with respect to recording all leases on the balance sheet.
As manufacturing and distribution (M&D) organizations familiarize themselves with the new standard, they are reaching two significant conclusions:
Substantially all leases will be reported on the balance sheet, including operating leases. The new standard requires organizations to report operating leases on their balance sheet as a right-of-use asset and lease liability. The objective is to give users of the financial statements more transparency into the future commitments of an organization. This will require organizations to know not only what all their leases are but also where each is at in its lease life. Additionally, aspects of the leases that typically were the concern only of those initiating the lease must be communicated to accounting; for example, accounting must be made aware of option periods and discount rates.Organizations need to assess whether their existing processes will easily allow them to know their total population of leases or whether they need help gathering the information. If they need help, organizations must begin reassessing their lease initiation and modification processes and considering whether to centralize these processes.Training will be another consideration in gathering the required information. Organizations must determine whether they know what leases they have and where to find the required documentation. As simple as it may seem, many of the individuals given authority to engage in a lease may not know they have a lease on hand. This may be because they don't know they have an embedded lease or simply because they think that equipment rental does not qualify. Many nonaccountants think you rent from a car rental agency and lease from a dealership, without knowing they both are leases for this standard. Understanding how to initiate, modify, and track leases will be as important as generating the accounting entries.
Organizations likely will need software to assist in the ongoing accounting of Accounting Standards Codification (ASC) 842. Organizations with 15 or more leases likely will want to consider adopting a software solution to track and record the required right-of-use asset and lease liability. Gone are the days of tracking all operating leases on a spreadsheet. Software can help with the requirement to have a lease amortization table for each lease to handle the ongoing calculations and reduce the risk of misstatement from manual calculations. With this understanding, organizations should start assessing the potential costs of both the licensing and implementation of software so they can include those costs in their budgets for this year, far ahead of implementation.As with any software implementation, organizations must consider what functionality they want in their software. For example, they should examine whether the business lends itself to complex leases that need to be addressed in the software (such as embedded leases, option periods, and foreign currency translation). Additionally, they need to consider the impact of the software on their processes. Do they want to train multiple groups in a decentralized process or centralize and manage one group with access to the software? While the revenue recognition standard (ASC 606, "Revenue From Contracts With Customers") was a change in accounting policies for most organizations, leases will become a change in processes overall. The budgeting process should start immediately.
Like the revenue recognition standard, ASC 842 (IFRS 16) is a standard of 300-plus pages that does not always provide organizations the clear-cut answers they want about implementation. Individuals with specialized expertise must ascertain what is important to an organization and what is not. Implementation of the leases standard may require additional resources to gather and interpret leases. Organizations should consider bringing in outside help from professional services firms that can assist with evaluating processes and applying the portions of the standard that are relevant to them. It is difficult, if not impossible, to expect a full-time employee to learn the standard well enough to take on implementation in addition to his or her full-time job.
If we have learned anything from revenue recognition, it is to start the implementation of a standard this size sooner rather than later. Organizations will be required to know where all their leases reside, what is in those leases, and how they will account for those leases.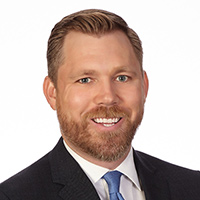 Simon Little is a senior manager in risk consulting at Crowe LLP.
Simon Little
Crowe LLP
+1 214 777 5235
Simon.Little@Crowe.com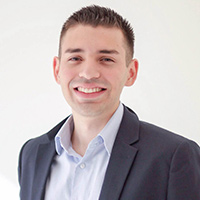 Luis Lopez Garay is a senior staff in performance consulting at Crowe LLP.
Luis Lopez Garay
Crowe LLP
+1 312 857 7422
luis.lopezgaray@crowe.com
William (Bill) Watts is a principal in risk consulting at Crowe LLP.
William Watts
Principal
Crowe LLP
+1 614 280 5227
william.watts@crowe.com