World Economic Forum's Global Lighthouse Network helps manufacturing industry catch up to rest of the world in adoption of Fourth Industrial Revolution technology.
By Isabel Yang, Chief Technology Officer and Senior Vice President, Advanced Energy
The Internet of Things (IoT) has brought significant advancements to nearly every sector of society, dramatically changing the way we live, how we work and what we produce. Particularly as consumers benefit from IoT technologies enabling the evolution of semi-autonomous vehicles, smart homes, voice assistants and fitness trackers. We cannot overlook the fact that IoT is also driving the Fourth Industrial Revolution (Industry 4.0).
At the World Economic Forum's annual meeting in Davos, Switzerland, in 2018, top advisors from the private and public sector set out to identify manufacturing's transformation leaders who are frontrunners charting a new course and paving the way. What followed was a 2019 white paper in which 16 geographically diverse companies are starting to reap the rewards of IIoT as early adopters. In todays fast changing world of digital disruption, early adopters not only gains markets advantage, but in some cases becomes winner takes all. These 16 companies, presented as "Lighthouses," exhibited all of the essential characteristics of Industry 4.0 but also reflected the globalization of industrial manufacturing and the opportunities available for factories of all sizes anywhere on the planet.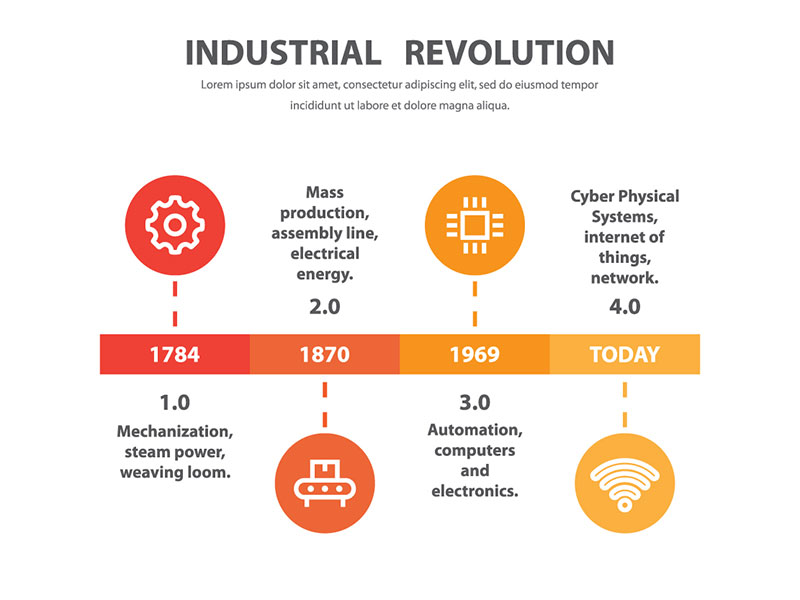 Innovation in manufacturing is critically important considering its prominence in the world's economies. According to research from Brookings, China leads with over $2.01 trillion in output, which accounts for 27 percent of China's overall national output and 20 percent of the world's manufacturing output. The United States is second at $1.867 trillion, representing 12 percent of the nation's output and 18 percent of the world's capacity. In terms of employment, Poland leads with 20.2 percent of its workers engaged in manufacturing, followed by Germany (19 percent), Italy (18.5 percent), Turkey (18.1 percent), South Korea (16.9 percent), China (16.9 percent) and Japan (16.9 percent). With statistics like those, it's fair to say stakes are high. Here in America, where approximately 10.5 percent of the workforce is employed in manufacturing, a report from McKinsey suggests that, by upgrading plants and equipment with Industrial IoT (IIoT) technologies, the U.S. has the potential of raising manufacturing GDP by more than $500 billion annually.
The Industrial IoT (IIoT) connecting a network of machines and sensors that communicate with each other and humans will undoubtedly transform every aspect of production, from the plant floor to the end user experience. Witnessed by the success of the lighthouse factories, these new digital technologies and automated processes are tangibly demonstrating their ability to drive productivity and reduce human error. More automation, however, requires more power. And, at the core, it is the consistent, specific and reliable energy supplies that provide the lifeblood of the smart factory. Even brief aberrations or voltage sags can create a domino effect of detrimental consequences. Voltage sags, or dips, are the most common events affecting power quality—and costly. Smart factories with robots and PLCs (Programmable Logic Controllers) for controlling motors, pumps, lights, fans, circuit breakers and other machinery, are more vulnerable to voltage sags as equipment complexity increases.
Monitoring and controlling temperature is also one of the highest costs for manufacturers. Inaccurate low and high operating temperatures can result in product failure, premature machine failure, unexpected shutdowns and in rare circumstances equipment meltdowns and fires. Thermal control is critical the production of steel, glass, plastics, coatings and plasma, which is ubiquitous in the electronics industry with flat panel displays such as televisions and computers. As display sizes and resolution increase, the negative financial impact of film defects is magnified, putting extreme demands on equipment suppliers. Additionally, rapid change and process interruptions require manufacturing equipment to be increasingly flexible and reliable. Minimizing arc energy while maintaining a stable, repeatable process helps in achieving higher film quality, increasing yields and reducing manufacturing costs. This requires tight performance parameters, customizable power delivery, precision pulsing and multi-level arc management to enable process stability and control. Such solutions offer the kind of consistent energy flow necessary for today's most advanced machines and sensors powering smart factories.
In our industry, which includes manufacturing semiconductor and industrial glass coatings among other things, innovation has been a top priority at home in the U.S. and abroad, where Advanced Energy (AE) continues to bring highly engineered, precision power conversion, measurement and control solutions to help customers worldwide with their mission-critical applications and processes. Our new facility in Caesarea, Israel underscores that commitment. The new 6,500 square-foot facility includes business offices and a state-of-the-art R&D lab that advances AE's goal to provide customers in the semiconductor, medical, defense and industrial markets with the most reliable, smart technologies and resources. The inclusion of an on-site services and repair facility will also help to support AE's regional customers, who increasingly require access to high-quality local service for their power systems and controls.
Industry 4.0 is essential to breaking out of productivity stagnation—and designing a resilient smart IoT-enabled power supply is an essential part of manufacturing's digital transformation. With higher power consumption inevitable, factories must be proactive in addressing power management, as well as energy efficiency goals, thermal impact and the need for improved reliability and safety. This is no easy task, but with lighthouses paving the way, the U.S. manufacturing industry can initiate a profound shift that impacts every aspect of modern society.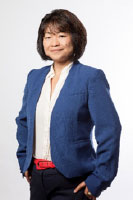 About ISABEL YANG
Dr. Isabel Yang is chief technology officer and senior vice president of Advanced Energy, responsible for leading the execution of the company's global technology vision and strategy. Dr. Yang holds multiple patents, has written extensively for more than 40 technical publications and was the recent recipient of Most Influential Women in Manufacturing Award as well as well Denver Business Journal C-Suite Award. Dr. Yang completed all of her higher education at MIT, receiving a bachelor's degree in material science, a master's degree and Ph.D. in electrical engineering, specializing in solid state physics and semiconductors.
About Advanced Energy
Advanced Energy (Nasdaq: AEIS) is a global leader in the design and manufacturing of highly engineered, precision power conversion, measurement and control solutions for mission-critical applications and processes. AE's power solutions enable customer innovation in complex semiconductor and industrial manufacturing applications. With engineering know-how and responsive service and support around the globe, the company builds collaborative partnerships to meet technology advances, propel growth for its customers and innovate the future of power. Advanced Energy has devoted more than three decades to perfecting power for its global customers and is headquartered in Fort Collins, Colorado, USA. For more information, visit www.advancedenergy.com.
Advanced Energy | Precision. Power. Performance.