November 12, 2019
As people look to be more productive and leverage information-based technology, organizations have the opportunity make machines more efficient and use what is learned to enhance productivity. This has led to what we at Augury call Digital Machine Health – the intersection of highly sensitive instrumentation, emerging Artificial Intelligence and analytics that turns data from machines into actionable insights. These leverageable insights are valuable beyond just the factory floor and can directly inform business decisions all the way to the top levels of an organization.
Digital Machine Health is no longer just a maintenance issue. The health and reliability of machines continues to be a blind spot within manufacturing companies and other organizations, despite machines being the basis of their supply chains. This is a critical mistake as we march toward an on-demand economy where manufacturing agility is essential. Machine failures can have a detrimental impact on a business's production and revenue goals.
Imperative Insights for the C-Suite
The C-suite is in charge of long-term thinking, ensuring goals, strategies and operations are aligned. This means having a sense of how much money is being spent compared to revenue. Digital Machine Health metrics provide system-level insights that depict the health of all machines across a plant or manufacturing center, which explains how your organization is running. These insights can then be leveraged across other plants to create an even playing field. The avoidance of unexpected machine failure increases uptime, maximizes OEE (Overall Equipment Effectiveness) and reduces repair costs, as faults can be caught earlier and fixed at lower costs. With complete visibility into Digital Machine Health, companies gain increased predictability and the ability to more accurately forecast output, all while becoming more agile. For instance, optimized Digital Machine Health allows companies to reduce the amount of inventory kept in warehouses, or from having to rush order costly spare parts. When everything is being monitored 24-7, a plant can propagate learnings to other plants to maintain reliability and mitigate downtime, which ultimately keeps costs down and operations moving.
Digital Machine Health Brings Operational Changes
In the manufacturing industry, there are often organizational challenges, where maintenance and operations teams are at odds. The maintenance team is in charge of keeping machines running smoothly, which often means shutting them down, to ensure that all parts are functioning. Whereas, the operations team is in charge of keeping production running and on schedule. Data and insights can provide the maintenance team with the proof of why they need to fix a machine, before it becomes detrimental and impacts production.
As Digital Machine Health continues to help manufacturing facilities run more effectively, organizations are developing Centers of Excellence. This group reviews the health of their facilities at a centralized location, to manage the reliability of all factories globally. Leveraging insights from top performing facilities enables an organization to create standardization, propagating best practices. Taking the learnings and system insights from the top performing locations helps organizations propel reliability and operate to the highest level.
Impact on company culture
Visibility into Digital Machine Health is fostering a shift in the culture of manufacturing companies by creating a common language and universal metric to utilize. Data and insights empower all levels of factory workers to use their knowledge to share operational ideas with managers. This shift toward utilizing digital machine health aligns with the Total Productive Maintenance (TPM) model that is starting to be adopted. This ensures that a factory won't take a machine down for the sake of it, but will look closely at the data gleaned to make an informed decision. It's all about creating an organizational culture that truly believes that data and insight are the way to a more successful operation. A company that can build, implement and train a culture based on data driven decisions will be the most successful.
Metrics Help Move Organizations to the Future
The manufacturing industry is moving towards the just-in-time manufacturing methodology, centered around reducing times within the production system. Organizations are making the conscious decision to move toward the just-in-time model, but cannot effectively do this without data from machines. If a facility has an unplanned downtime event, it won't meet its quota and the inventory will be late to a customer, which can be detrimental to a business. Machine performance matters the most within the production cycle and organizations need to ensure that they are working to mitigate any potential downtown that could impact the business from a customer and revenue perspective.
There are many reasons why Digital Machine Health is a critical component of a production facility, but it is becoming increasingly valuable to the overall health of a business. As a key metric, Digital Machine Health enables an organization to improve their operations and reduce downtime, while increasing revenue and standardizing efficiency across the company. Digital Machine Health will soon become the standard, not just the move that smart companies are making as the industry pushes forward to Industry 4.0 and 2020.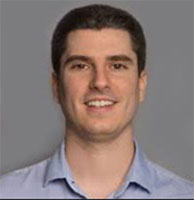 Contact: Augury@pancomm.com