Volume 10
| Issue 3
| Year 2007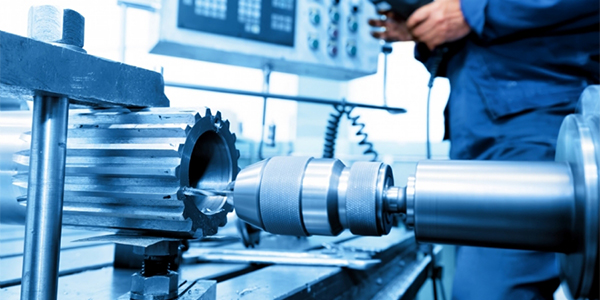 The Brazilian Machinery Builders' Association (ABIMAQ) is celebrating its 70th anniversary with a two-fold mission: to protect the sector's interests and further sustainable development. With ISO: 9001 certification, the association works with ethics and credibility through a Quality Management System committed to effectiveness and the continuous improvement of services provided by the 4,000 manufacturers it represents throughout the country.
The association was founded from an initiative in 1937 with the Machine Builders and Textile Accessory Union. Since its founding, ABIMAQ has undertaken actions involving political and economic matters, stimulating international commerce and cooperation, and contributed to the performance of the numerous companies in various aspects, from technology to human resources, upgrading and managerial modernization.
Located in São Paulo, ABIMAQ has a national structure, with regional branches Belo Horizonte (Minas Gerais), Curitiba (Paraná), Joinville (Santa Catarina), Piracicaba (São Paulo), Porto Alegre (Rio Grande do Sul), Rio de Janeiro (Rio de Janeiro) and Recife (Pernambuco), called North/Northeast. It also has regional offices in Brasília and Beijing, the capital of China, which was set up to support, guide and advise machine and equipment manufacturers with regard to the Chinese market.
The size of associated companies also varies, with the absolute majority (90 percent) comprised of Small and Medium Enterprises (SMEs). The companies are also divided in terms of ownership: 80 percent of national and 20 percent of foreign origin.
In order to understand, discuss and respond more efficiently to the needs of all the segments represented, ABIMAQ is divided into 25 Sectorial Chambers and 18 strategic directories. It also offers to the associates a series of products and services that range from the issuing of economic information, support and technological development and the improvement of new business and exportation.
Modern Services
Via the Internet ABIMAQ offers information organized and designed for the capital goods market, such as support in developing new businesses. In addition, the Datamaq, also available on the Internet, offers a search engine with information on national companies that produce machines and equipment and over 400,000 registered products. Information is updated by the companies themselves, obeying a set of criteria set by ABIMAQ regarding full responsibility and correctness of the posted data.
Furthermore, Datamaq was strengthened with a technical and financial cooperation agreement signed between the association and Sebrae: an entity that supports small business activity. With this agreement, the search system will be expanded and will permit multiple cross checks, etc. Fifteen more sub-sectors will be added to the current 39; 22 of which are already in English and Spanish. Examples of sectors to be included are cosmetics, jewels and costume jewelry, leather and footwear.
The entity also has the Center for Excellency in Information of Machines and Equipments (CEIMAQ), which, through easily accessible solutions, offers services such as specific research, bibliographical alerts, customized newsletters and much more.
All of these services and programs further strengthen our voice in Brazil and help to bring recognition to the industry and to the companies we serve.
For more information visit www.abimaq.org.br