December 12, 2018
By: Matt Kennedy, Senior Director, Cloud, DataStax
Most manufacturers find themselves in a hybrid cloud architecture whether they planned for it or not. Why? As businesses have raced to create and deliver applications, they've adopted cloud strategies that can scale and offer the speed needed for these applications.
As a manufacturer, you are most likely using a mix of on-premises, public cloud, and private cloud options to keep pace with the demands of business. This mix is a hybrid cloud architecture and 69 percent of businesses are expected to be using one by next year.
These basic cloud types often make up a hybrid cloud architecture:
Internal cloud — you own your own assets in your own data center – this is often on-premises
Public cloud – you and many other organizations share the cloud
Private cloud – a public cloud provides a cloud for you
Hybrid cloud architectures are complex since the types of clouds, multi-clouds, and various options from major public cloud providers mean that IT departments face more choices and comparisons.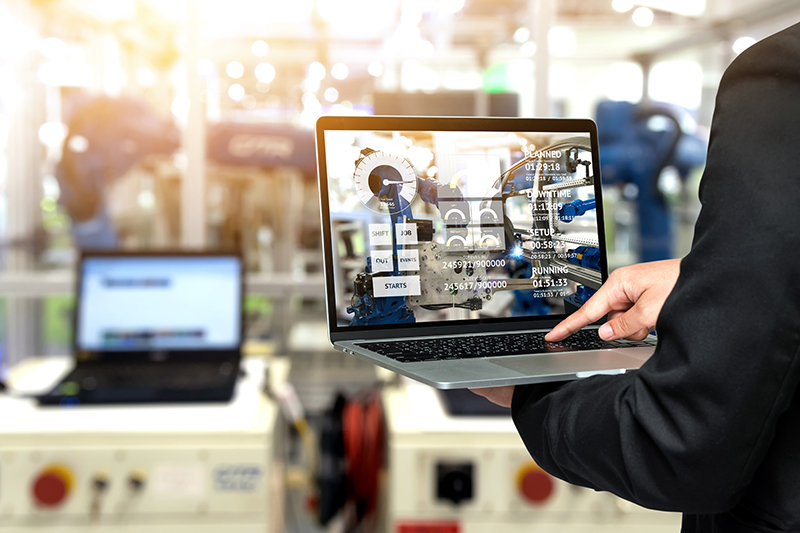 The Pros and Cons of the Clouds
Your IT decision-makers have to balance and select the right mix of clouds based on your company's goals, risk tolerance, application development needs, and your budget.
Private clouds offer less flexibility, but more control over your data. Public clouds are highly flexible, but offer less direct control over data. Internal clouds give companies more control, but offers less geographic diversity, which can be important to maintaining uptime.
From an application development standpoint, public clouds offer greater scalability and speed for continuous development and delivery—developers can build, test, deploy, get feedback, and update applications—all without disrupting the end user experience. This delivers a real-time, always-on user experience that today's customers and employees expect. For manufacturers, this type of experience can make all the difference in keeping customers and employees informed of product orders, logistics, shipping time, and delivery expectations up and down your supply chain.
Hybrid clouds enable manufacturers to take advantage of the pros of each cloud they use, while minimizing risk and meeting compliance needs. Hybrid clouds ensure high availability, improve fault tolerance, and support/improve/enable disaster recovery.
But, they also come with some issues that manufacturers need to resolve.
Hybrid Cloud Issues
Cloud vendor lock-In
Every cloud provider uses different concepts and abstractions. It's pretty easy to move virtual machine or OS container images from on-prem to cloud (or one provider to another), but it's far more difficult to appropriately configure application environments in a secure, reliable, cost-effective fashion for each cloud. With public clouds evolving and new competitive threats coming up all the time, manufacturers need to avoid having their data locked-in with any one vendor and they must ensure that they have the right and freedom of data portability.
Data silos
Inconsistent data models in each cloud can inhibit data mobility between clouds. As enterprises start optimizing for data residing in each cloud, it creates data silos, which make data governance more complex and creates data sovereignty and compliance challenges.
Slower application development
The point for using hybrid cloud architecture for most manufacturers is to be able to create and iterate applications fast — faster than competitors! But data silos and data inconsistency often inherent in hybrid clouds can make this more challenging and threaten your cloud investment.
Solving Hybrid Cloud Issues
So what's the solution? Many manufacturers are discovering they need what's called an "enterprise data layer" that sits on top of all their multi-cloud and hybrid cloud architecture and serve as a flexible, go-between among their older data systems, new technology, and various types of clouds. By using this type of data layer, manufacturers can avoid the issues caused by hybrid cloud and ensure they are able to develop and update applications as fast as possible.
For example, Elementum, a cloud-based supply chain platform, will use a data layer to develop an innovative and intelligent platform that provides its customers with an in-depth look at every step within their supply chain. This will help Elementum integrate and store all of its data into one unified, easy-to-manage platform. Due to its rapid growth, Elementum also requires a platform with horizontal scalability that can be easily managed by its operations team and this data layer provided that.
C&S Wholesale Grocers also implemented this data layer to get exactly what it needs: an always-on holistic view of all warehouse operations in one place that pulls together all of the existing disparate information from multiple sources, made available for multiple users in a real-time mobile view.
A hybrid cloud architecture is as complex as the many moving parts of manufacturing, but manufacturers can effectively address the issues and leverage the benefits of hybrid cloud to ensure they can move as fast and efficiently as possible.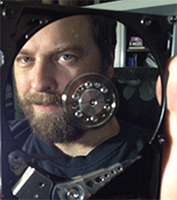 Matt Kennedy is a Senior Director at DataStax, where he leads the strategy and vision for DataStax Cloud Solutions. In Matt's five years at DataStax, as part of the product management team, he directly supports customers in their journeys to the cloud. He also serves as the lead product manager for all of DataStax's cloud related products and services.