July 22, 2019
Meeting industry project deadlines has a significant impact on productivity and profit as well as the health and safety of staff. When major industry leaders Budweiser, VW and ENEL implemented a real-time location system at their premises, not only did it make their logistics and production more visible, it increased their effectiveness, eliminated bottlenecks and brought new levels of safety to their personnel.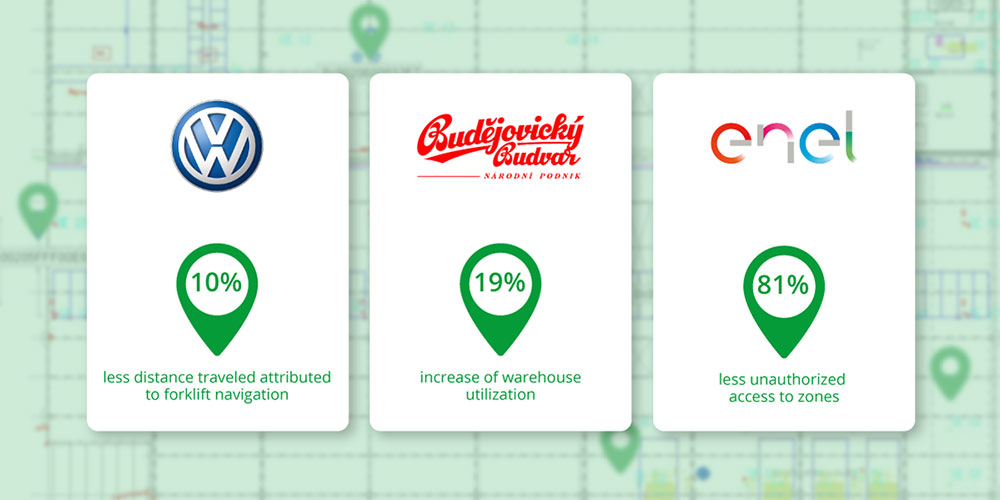 Beer with Me
The Czech Republic's reputation when it comes to beer is second to none. In leading Czech beer producer Budweiser's brewery, they deal with 360 varieties of beer of two sizes across 20,000 pallets – 50 lorries leave the brewery daily taking beer to 76 countries globally. Because of the extreme level of products and their variants, it was essential for them to use a real-time positioning system that came with a minimum cost of maintenance and helped eliminate human error.
Through fitting 15 forklifts with ultra-wideband (UWB) tags and combining this with 70 receivers (anchors), operators in Budweiser's 15,000 m2 warehouse are able to pinpoint, in real time, the 20,000 pallets – and all within an accuracy of 30 cm. Not only can they verify that the right pallet goes with the right driver, but if a pallet is not delivered to its correct destination, drivers can be informed and redirected. Due to the resulting increase of system uptime by 24% (now 99%), Sewio's UWB-powered RTLS has also led to a rise in warehouse utilization of 19%. Logistics managers also have a complete overview of the usage of every forklift, distances covered and daily attendance metrics.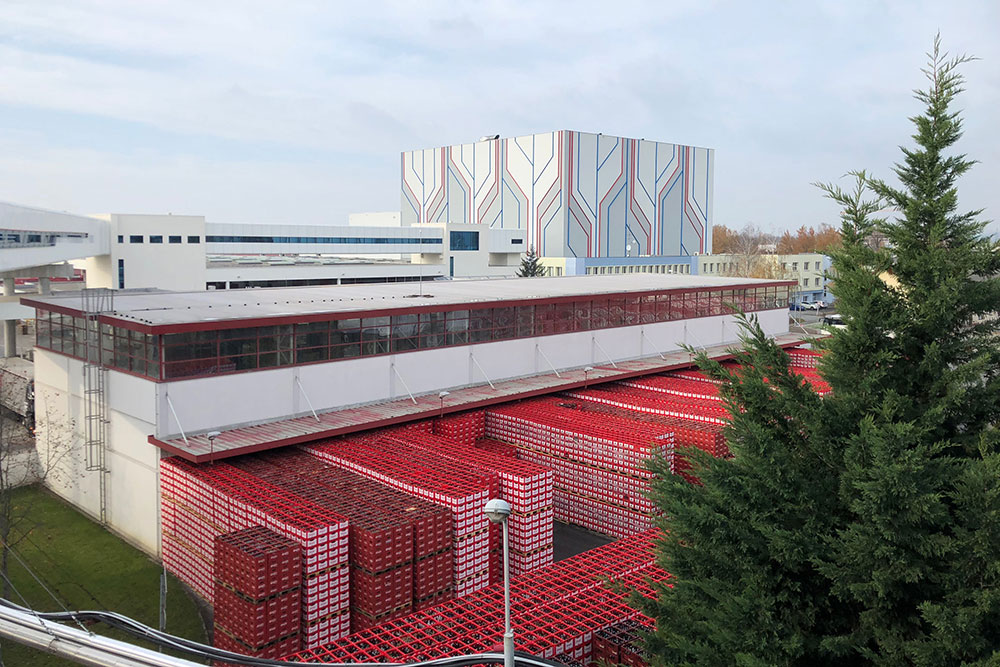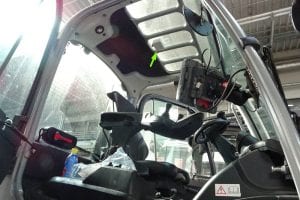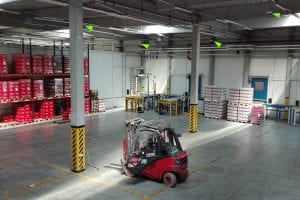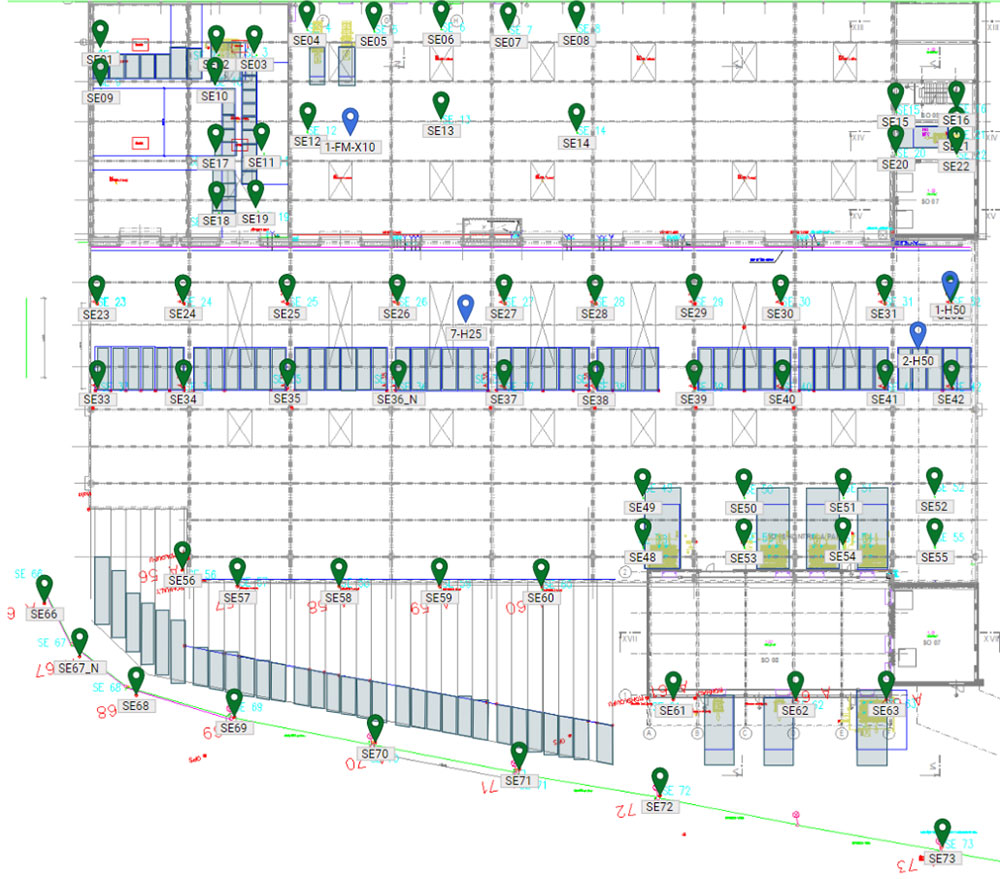 Driving Changes
Volkswagen Slovakia's plant is home to the production of five brands of car. Knowing the trajectory, status and precise location of their forklifts ensures the fleet's movement and full utilization are as efficient as possible.
Through the implementation of Sewio's ultra-wideband real-time location service (RTLS) into one of their 10,000 m2 halls, Volkswagen Slovakia now has full visibility of historical trajectories and the current status of their AGV and forklift fleet, including their heatmaps, spaghetti diagrams and metrics. Because all vehicles are now following the optimal path, the fleet's complete distance traveled has been reduced by 10% through their avoidance of identified bottlenecks. The underutilization of warehouse space was also revealed when warehouse managers learned where forklifts were and were not driven and whether they were loaded or unloaded. This insight led to an expansion of the warehouse area by 20% via the improved usage of space without the need for any additional construction.
VW Slovakia has realized its goal of using digital innovation to boost its industry processes' effectiveness. Plus, through the use of a precise virtual model of the complete production facilities, all updates to operations can be simulated to alleviate the possibility of any future pitfalls.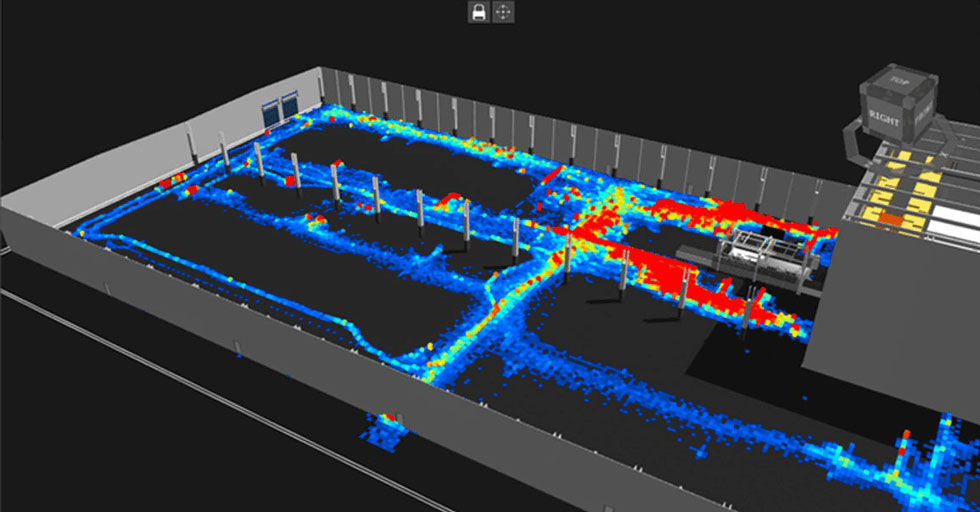 Safe and Found
For Enel, who produce green energy across 30 countries, ensuring the safety of their staff is of the utmost importance. Knowing the number of vehicles and people present at their hydroelectric plant in San Giacomo is not an easy task. Due to its internal areas and two kilometers of tunnels, making sure emergency assistance is provided both accurately and safely means lives saved. This also ensures that restricted zones have no unauthorized access, thus preventing any additional danger. With the slow average speed of 30 km/h of vehicles and often-damp environment, transit zones and areas had to be reduced into micro-areas. Through the use of RGB cameras in combination with UWB RTLS tags, not only can Enel identify in real time vehicles, people and their whereabouts, those persons not wearing tags can also be counted using the cameras. Since the project's launch, entry to unauthorized areas has dropped by 81%, there is improved reliability in the reporting of attendance, and the speed of access to persons injured in the case of emergencies has increased.
Time to Make a Difference
Having a better overview of your premises and those assets and people in it as a direct result of digitalization brings reassurance. Improvements to streamlining, personnel safety and the extreme accuracy of the positioning system result in high profitability through the saving of both time and money. Now that you have time working in your corner, it is amazing the benefits new technologies can bring.