By Brian Schrader, Esq., BIA
If your company has not been through a class-action lawsuit or other major litigation event, then congratulations — you're one of the lucky ones.
Chances are, however, that your luck will change at some point. For manufacturers, lawsuits are almost an inevitability of doing business on a large scale due to the potential for accidental injuries or property damage resulting from the use of their products.
If your company has previously faced a lawsuit, you may have experienced the discovery process — a necessary step in any legal matter, which involves collecting, processing, analyzing, filtering, reviewing and producing data for an investigation, legal matter or other such requests. And you may have realized that if discovery is handled in an ad hoc way, it can be time-consuming, expensive and generally disruptive to your business.
In some ways, discovery has gotten easier — companies once had to track down and gather reams of physical documents for processing. Today, most of the information used in legal matters comes from electronic sources like hard drives, cloud servers, emails and altered text messages.
The dilemma is that, because everything is digital, files are easier to create, store, and can quickly multiply (thank you 'CC' and 'BCC' lines), the mountains of data are rising exponentially. Thus, when a lawsuit happens, it can become a fire drill to figure out what to do, how to do it and who will handle it.
It doesn't have to be this way, though. Instead of responding to each lawsuit in a rushed, haphazard way, companies should start viewing electronic discovery (or eDiscovery) as a standard business process, and plan accordingly. Just like businesses do with data recoveries and other business continuity plans, such planning will allow you to be prepared for any future legal needs while lessening the costs, burdens and strains on your business.
Here are three ways that you can integrate eDiscovery into your business's daily life:
Make a plan that covers all the bases.
Electronic discovery can seem overwhelming if you have to start it from scratch every time. But by breaking down the process into detailed step-by-step instructions, from initial legal holds to producing final documentation in court, this monumental job becomes much more bite-sized and manageable.
Start by mapping your data — documenting what data exists, where it's stored, who has it and who created it — which then allows you to know to whom you should issue legal holds, and if necessary, target data collections. Don't overlook nontraditional types of data such as social media, text messages, video files, product manufacturing databases and CRM systems. Next, outline who's responsible for each part of the overall eDiscovery process. For example, you may have one person who oversees the entire project, someone who handles the legal hold process, an IT department that handles collection, a separate team that reviews documents for potential relevance, and counsel who make the final determination of what's privileged and what should be used in court. Also, create protocols for how each step of the eDiscovery process will be handled, including search terms and methods, production specifications, clawback provisions and other needs.
In addition to making sure that your entire team understands what their roles are, help them understand the role of outside counsel, and the events that often precede the start of the eDiscovery process. Be clear-eyed about what you're asking your employees to do, and whether it's feasible without calling in an outside vendor for assistance.
Pick an eDiscovery platform to suit your needs.
After you have defined the process for managing data, take the time to pick the right eDiscovery platform (or two or more compatible platforms) for your needs. One comprehensive platform, for example, could handle management of legal holds, remote collection of targeted data, data processing and culling. Ideally, this platform will also offer early data analytics, an incredibly helpful function that can help weed out unimportant or irrelevant data at the outset, saving you money on attorney fees and assisting with case strategy. Then you may want a second, dedicated platform for deep search functionality, in-depth analysis, attorney review and production.
The key benefit of a robust eDiscovery platform is that all of your data can be stored in a safe, centralized location. If documents have been reviewed and processed as part of previous cases, you can easily reuse them, saving many hours of costly legal work and significantly lowering both litigation costs and overall risk.
Consider the most cost-effective method of review.
The most expensive part of eDiscovery tends to be the document review phase, but there are ways to cut down on these costs with proper advance planning. It's common for companies to wait until midway through a case before hiring contract attorneys to do the first round of review. However, the time needed to hire and train the contract team can bring the review process to a temporary, but screeching, halt.
If you know from the outset that a particular case will require a review team, consider assigning the job to a regular group, which may be an in-house team or an outsourced one. The goal is to have a consistent team with enough familiarity with your company that they can be effective and accurate right out of the gate.
Another important decision will be whether to use technology assisted review (TAR), a cutting-edge process that identifies and prioritizes relevant documents during review — a game-changing way of speeding up review with no loss of quality. Although TAR can — and should — be used on the majority of eDiscovery projects, it does fall short in scanning spreadsheets and files with multiple formulas and graphs. (In those instances, humans still beat the machines — though maybe not for long.) Knowing the type of data you'll be working with can help make this choice fairly easy.
Additionally, review platforms with plug-in functionality can allow companies to add on specific tools that may be useful, such as clear visualizations, analytics and robust redaction capability.
Manufacturing is all about creating new efficiencies, and that philosophy should extend into a business's legal matters as well. By incorporating eDiscovery into your standard procedures, you can help your business become more efficient in the long run while responding to legal issues quickly and effectively.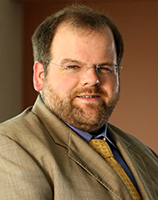 Brian Schrader, Esq., is president & CEO of BIA (www.biaprotect.com), a leader in reliable, innovative and cost-effective eDiscovery services. With early career experience in information management, computer technology and the law, Brian co-founded BIA in 2002 and has since developed the firm's reputation as an industry pioneer and a trusted partner for corporations and law firms around the world. He can be reached at bschrader@biaprotect.com.