By Jay Clawson, Director of Operations, BelFlex Staffing Network
Manufacturing companies are not just competing against each other for labor. Due to the talent shortage, they have to lure candidates away from positions in other industries including retail, food service, clerical and healthcare. It's not an easy task, notably because one of the more attractive benefits these other industries offer employees is flexible work arrangements. Compressed work weeks, flextime, job sharing and reduced hours are all advantages these workers have grown to appreciate and expect.
The shift-based, hands-on and skill-specific nature of manufacturing work may make it seem at odds with flexible work arrangements. But manufacturers are quickly realizing that with some creativity, flextime does have a place on the plant floor.
Why Hire Flexible Workers?
Flexible work arrangements can open up new talent pools such as working parents, retirees, students and veterans, which is critical is a tight job market. A FlexJobs survey found that when evaluating a job prospect, 76 percent of working parents say flexible schedules are more important than salary. For retirees, about 60 percent would be willing to return to work with a flexible schedule compared to only 40 percent with an inflexible schedule according to a report funded by the National Institute on Aging.
How Does it Work?
While there are many different options, the most common is adding a fourth "flex" or "floater" shift. For instance, if the traditional three-shift day ran 7:00 a.m. – 3:00 p.m., 3:00 p.m. – 11:00 p.m., and 11:00 p.m. – 7:00 a.m., a fourth shift from 6:30 a.m. – 2:30 p.m. could be added to accommodate parents with school-aged children. Alternatively, some companies add 12-hour shifts during the Friday through Sunday timeframe to accommodate parents that need to be home during the week or students that are attending classes.
Compressed workweeks, such as four-day shifts of 10 hours a day, are popular because they allow the employee to have three days off. Part-time work, where employees work either fewer shifts in a week or less hours in a shift, are also appealing to employees but put more burden on the employer to find and schedule enough workers.
Companies can create custom schedules based on their own requirements and the needs of their employees. And, arrangements such as allowing employees to exchange shifts, cover each other during breaks and take unpaid leave can be attractive benefits for employees.
What are the Challenges?
For manufacturers, there are some unique challenges to flex work not found in other industries. Ensuring shift coverage can be complicated and one small hiccup can disrupt an entire work flow. Often, workers have very specific job functions, training and qualifications so it's not easy to find a replacement when someone suddenly drops a shift.
To overcome these challenges, manufacturers can employ some of the same strategies they use with full-time employees. For instance, they should develop a deep pool of flexible workers to respond to unexpected needs. Communication is also key, especially with new employees who should know in advance where to report on the first day, the clock-in/clock-out procedure, what attire to wear, etc.
There are also unique considerations with a flexible workplace. Some strategies to help address these include:
Employ automated systems: Tasks such as monitoring employees, scheduling shifts and handling payroll become even more complex when flexible workers enter the mix. Software programs that allow employers to keep track of each candidate's specific details such as their skill sets, certifications, availability, minimum hourly pay, contact information and more can take some of the burden off the management team.
Create a team atmosphere: While flexible workers may be a smaller part of a manufacturer's overall workforce, it's still important to make them feel like part of the organization. Some companies will draw clear distinctions between traditional full-time workers and the flexible workers, which can lead to negative feelings and a lack of teamwork. Companies that integrate their different workforces and treat workers equally will build greater loyalty with all of their workers.
Develop a retention plan: It's just as important to have a retention plan for your flexible workers as it is for your full-time employees. Providing fair wages, opportunity for bonuses and incentives for completing assignments will help ensure your flexible workers want to stick around.
In addition to opening up a new pool of candidates, flexible work arrangements can boost job satisfaction. A recent MetLife survey found that 87 percent of workers indicated that a good work-life balance made them feel both loyal to their employers and satisfied with their job situations. In a tough labor market, finding and keeping employees is critical – making flextime a strategy worth considering.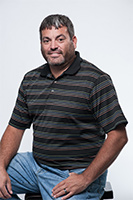 About the Author:
As Director of Operations, Jay Clawson is responsible for leading many of BelFlex's operational programs, including its call center and onsite support team, and directing its marketing initiatives including all promotional campaigns and the company-wide social media outreach.