How shippers can select the best mode of shipping to manage demand, cost, risk, and service, leading to a more efficient supply chain.
By Oren Zaslansky, founder and CEO of Flock Freight
An efficient supply chain is one that meets customer expectations in a cost-effective manner. With two-day (or less) delivery becoming the retail standard for customers, balancing cost and meeting customer expectations is no small feat for shippers and carriers. According to a recent study, 55% of consumers seek same-day shipping.
Despite recent advances in AI- and machine learning-driven technology, operational inefficiencies in the supply chain are still making an impact on the system. Figuring out the proper method of shipping is part of the challenge faced in today's current supply chain landscape. Shippers and carriers must work together to identify and facilitate the most efficient modes of shipping to keep everything running like a well-oiled machine.
Each year, businesses in the U.S. spend an estimated $7 billion on truckload freight that ships with unused trailer space — the equivalent of five out of every 100 truckloads moving empty. This means that choosing the proper method of shipping comes at a big cost and is highly important when contributing to an efficient supply chain. There are three common modes of shipping: less-than-truckload (LTL), truckload (TL), and shared truckload (STL). When shipping freight, it is imperative for shippers to evaluate the efficiency of all shipping modes to determine the best transportation method.
Each mode has its time and place and comes with benefits and risks. LTL shipping is beneficial for companies as it is cheaper than truckload shipping. Companies are able to split shipping costs with other businesses shipping freight on the same truck, making LTL shipping the more budget-friendly option. This method of shipping can take longer to reach its final destination, but skilled transportation companies will work to pair shipments together on a truck, based on destination.
However, the standard LTL method uses the hub-and-spoke model to zigzag shipments between hubs and terminals during transit, increasing:
Handling (and damage as a result)
The probability of delays
Fuel emissions
TL shipping is when an entire truck is dedicated to one company's shipment. Typically, a company will use TL shipping if they have 10 or more pallets, freight weighing over 10,000 lbs., high-risk loads, or time-sensitive shipments. While TL shipping is more expensive than LTL shipping, due to the fact that a shipment stays on the same truck from point A to point B, it means lower likelihood of loss or damage, which can be particularly important based on demand, or type of goods being shipped.
Lastly, shared truckload offers a combination of the benefits of both LTL and TL. STL is best suited for partial loads of 8-40 linear feet. Since STL avoids terminals, loss and damage are minimized, while cost of shipping is lower than standard TL. Additionally, STL delivers a similar experience maximizing filling truck space and avoiding empty truck miles, which is ultimately better for carriers and the environment.
For shippers, beyond understanding the different options in shipping freight, there are several other factors to consider when choosing a mode for a shipment, including the following.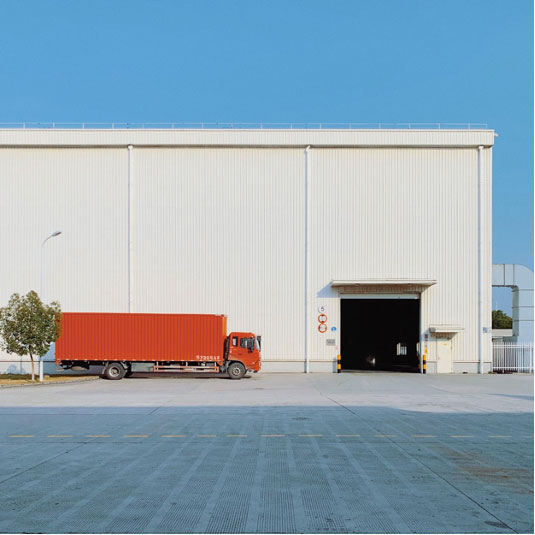 Consider OTIF rules when factoring in constraints
In order to determine which shipping mode is best for you, it's important to consider all factors including delivery timing, weight, and potential constraints when it comes to the inventory you're shipping.
As it relates to retail-driven companies, there are constraints that need to be considered when determining shipping. For instance, mid-pandemic, Walmart implemented new on-time, in-full (OTIF) requirements stating that its suppliers' OTIF shipments must be 98% complete, otherwise suppliers will be fined 3% of the cost of goods. The new rule applies to "prepaid" transactions — where the seller pays for shipping and manages the transportation process — and falls in line with the OTIF mandates of other big-box retail chains like Amazon and Target.
In this instance, implementing a shared truckload or truckload method would provide the most assurance on delivery timing and allow for larger partial or full-size load shipment to meet volume requirements.
Factor in company sustainability efforts
As it relates to sustainability as a company goal and focus, supply chain logistics can map back to green business goals and play a larger role than previously thought. In fact, retailers like American Eagle, have stated their goal is to be carbon neutral by 2030, including reducing water usage in jean production by 30% and increasing water recycling in laundry facilities by 50%. But if a company is committed to sustainability, they need to be committed across the entire supply chain, which includes how inventory is shipped as well.
With that said, it's important to be aware that transportation is the number one source of emissions in the U.S., responsible for 28.2% of greenhouse emissions in 2018. Greenhouse gas emissions from transportation primarily come from burning fossil fuel for our cars, trucks, ships, trains, and planes. Over 90% of the fuel used for transportation is petroleum-based, which includes gasoline and diesel. When considering which mode of shipping to go with, consider all factors of sustainability. As an example, shared truckload is one of the most environmentally friendly shipping modes, reducing each shipment's greenhouse gas emissions by up to 40% by cutting out energy-intensive terminals and using efficient routes.
Keep costs and damage at an all-time low
Damage, cost and loss are other important factors to consider when determining your shipping method. Due to the fractured nature of the hub-and-spoke model, LTL shipping carries inherent risks that jeopardize safe and successful delivery. Every time a shipment visits a terminal or hub, the shipment is unloaded, stored, and reloaded onto a different truck. This frequency of handling causes an exponential rise in damage. Freight damage should never befall more than 1% of shipments. If the damage rate is over 1%, there is something wrong with the packaging, loading/unloading process or the carrier. Considering the cost of replacement or inventory on hand, loss and damage are big enough reasons to choose a different mode.
LTL is a useful mode for freight that's less breakable and less expensive to replace. For example, a small load of pillows could be well-suited for LTL shipping. Meanwhile, STL is a preferred method for easily damaged goods because they won't be transloaded, which increases the likelihood of damage. Additionally, STL or TL would be better suited for loads with goods that are in low supply or hard to replace, as the likelihood of loss is far lower with these modes.
Shippers have to make a decision based on a myriad of factors to determine the shipping method, including understanding the load size of each shipment. When considering a solution for load sizes that fall between TL and LTL, remember STL service not only accommodates shipments of almost any weight, pallet quantity, and freight class, it moves the loads more efficiently than other shipping methods. Every mode of shipping in the supply chain is valuable and has its time and place for meeting the needs of consumers and the end destination.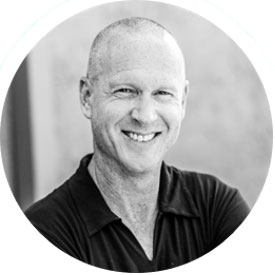 About the author:
Oren is the CEO and founder of Flock Freight and leads strategy, fundraising, and executive talent recruitment. Oren also works closely with the sales development, product roadmap, and fulfillment teams.
Oren has been in the trucking and logistics industry for 25 years, since he founded E&H Transport Network in 1996. E&H provides specialized white-glove TL service to SMB and enterprise customers nationwide. Oren built E&H from the ground up, recruiting and onboarding over 1,000 truck drivers.
Website: https://www.flockfreight.com/