The Manufacturing industry is accelerating, buoyed by global economic growth and technological innovations such as Manufacturing 4.0. According to KPMG's Global Manufacturing Outlook, 74% of manufacturers say that growth will be a high priority over the next 2 years. U.S. and UK manufacturers are further benefitting from weakening currencies. A Recent NAM survey found that manufacturers' optimism has risen to an unprecedented high of 94.6 in the fourth quarter of 2017.
Despite this optimism, manufacturers realize they must navigate tremendous uncertainty. Protectionist politics may bolster specific industries but also risk painful retaliatory measures. Geopolitics (e.g. Brexit) present broadly unknown implications. Environmental disasters are growing in volume and impact. Risk is growing, both due to traditional factors and now entirely new forms that must be addressed (e.g. cybersecurity). Emerging markets, once a source of supply and new customers, now increasingly export world class competitors that threaten developed market companies, as China-based global appliance company Haier as done, and the list goes on and on.
The fact that manufacturers are increasingly dependent on their supply chains and that those supply chains are longer and more complex than ever further complicates matters. Visibility and control is naturally lower outside the organization.
Capitalizing on the opportunities while navigating this level of uncertainty requires manufacturers to achieve ever greater speed, agility and scale. Speed is critical to ensuring rapid time-to-market and avoid losing market share. Agility is key to both reacting to new regulations and other constraints, but also to adjusting to increasingly demanding consumers. And scale ensures not just meeting demand, but also driving the efficiencies needed to ensure competitiveness and profitability.
Meeting Industry Challenges via Smarter Procurement Methods
Talent is a key element to success, and a challenge for many manufacturers who increasingly need highly skilled, tech-savvy employees to ensure supply can meet demand. The other critical element is suppliers. Regardless of its own talent, no manufacturer can match the combined knowledge of its supply base to drive innovation. Suppliers can also help scale, provide feedback on local requirements and much more – if the supply chain is properly engaged. To gain the most value, manufacturers need to develop their relationships and work together with suppliers to meet business goals.
As the conduit to these increasingly critical supply chains, Procurement is well positioned to help companies succeed. The function has increasingly been looked upon to not just manage costs, but grow revenues innovation, manage risk and much more. The challenge is in balancing these many objectives.
Effective Procurement leaders have stepped up to the challenge and transformed their teams to manage these many objectives. Given their limited bandwidth, a key aspect has been digitization of the Source-to-Pay process. By automating the operational activities, with the manual processes and exceptions that consume so much time, Procurement is free to analyze, plan and pursue more strategic objectives.
Digitization also offers a secondary benefit of helping improve analysis itself. The combination of better Source-to-Pay process data, connectivity to third party information sources and increasingly relevant applications of AI and related technologies, empowers Procurement to make more informed decisions and better monitor risk. For example, a unified supplier record connected to third party sources can enable a true 360-degree view of supplier performance and risk exposure. Ultimately, this enables Procurement to work smarter (instead of just harder).
Creating a Culture of Supplier Collaboration
Given the diversity of stakeholders involved in Procurement's many objectives, collaboration is key. Enabling the full spectrum of required collaboration and doing so at scale is key. This includes broad but normally shallow collaboration on orders and invoices, by connecting to a company's full supply base. These efforts can reduce errors and eliminate manual processes that consume valuable time while improving cash flow and decreasing supply chain risk through better supplier visibility into payments.
When it comes to innovation, deeper collaboration with a narrow set of suppliers is required. Businesses can't be the customer of choice for all suppliers but should cultivate strategic relationships with select ones, encouraging them to collaborate on joint new product introduction (NPI).
Manufacturers need to ensure their people, processes and systems support the full spectrum of collaboration required, at scale.
Achieving Manufacturing Agility
The only constant is change. The requirements of new markets, new regulations, environmental disasters all require agility. Agility can mean the ability to quickly shift your source of supply to a new region, quickly and efficiently gather new information from suppliers to ensure compliance with a new regulation, or a thousand other possibilities. The right mindset is essential here, as is the right technology that can easily support new processes and provide information to support informed decisions.
Legacy, on-premise solutions do allow virtually any customization, but this generally requires code, meaning cost and time. Plus, they are slow and costly to implement. As a result, companies have flocked to Cloud-based SaaS solutions that offered rapid time to value and lower TCO, but offer limited configuration. Anything not accommodated by the built-in configurations generally must be addressed via the vendor's roadmap, if it will be addressed at all. Procurement leaders must carefully assess the level of flexibility in solutions to meet unique or yet unknown potential requirements.
Manufacturers have good reason for optimism in 2018. Yet, they will only realize their optimistic projections if they effectively leverage their supply chains. Procurement and Supply Chain departments play the critical role. By empowering their teams to be smart, collaborative and agile they can help ensure 2018 is a record year for manufacturers.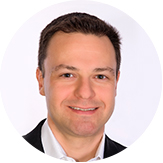 Alex Saric is Chief Marketing Officer of Ivalua, a global provider of spend management solutions and a recognized leader in procurement, sourcing and supplier risk management.