But, with a strategic, data-driven incentive travel program, manufacturers can tackle these concerns while rewarding their most important people.
According to a Manufacturing Institute and Deloitte study, during the next decade, nearly 3.5 million manufacturing jobs will need to be filled, yet around 2 million of those jobs may remain unfilled as a result of a lack of qualified workers. As this "skills gap" widens, employee recruitment and retention programs, especially incentive travel, are more important than ever. Not only can an incentive travel program motivate your employees to achieve your objectives, it can build a strong sense of loyalty and foster retention of valuable talent.
The manufacturing industry also struggles with capturing distributors' attention and growing market share. Incentive travel programs are a proven strategy for manufacturers looking to drive sales and forge stronger relationships with distributors and end-use customers. According to the Incentive Research Foundation, when properly designed and executed, incentive travel programs can increase sales productivity by 18% and produce an ROI of 112%.
Collecting customer data in an era of complex distribution channels is another challenge that manufacturers must address. By using a strategic technology platform, detailed data can be gathered during the earning period of an incentive travel program. With that information, valuable insights for your product development and marketing teams will emerge. Implementing a technology platform that gathers this data as a component of your incentive travel program can enable you to better segment your marketing spend geographically.
Incentive travel offers an invaluable way to address the biggest challenges in manufacturing today—but only if you create a strategic program that is designed to meet your business objectives.
Keys to Designing a Successful Incentive Travel Program
Ready to get started with an incentive travel program that solves your business issues?
Use these techniques to design an incentive travel program that maximizes engagement and ROI:
Goal Setting and Earning Structure: The more straightforward and strategic the goals are for your program, the better. To create targeted goals for your incentive participants, put your data to work. Gather accurate historical records about what participants are capable of and create reasonable goals that encourage middle and low performers to push their limits. All things considered, your goals and earning criteria need to be obtainable and should focus on rewarding more than just top performers.
Engagement Through the Life of the Program: Utilize pre-event communications, an app, or program website to ramp up interest and motivation. Post a leaderboard or progress-to-goal tracker. Show pictures of previous trips and destination teasers to instill FOMO (fear of missing out). Dring and after the event, keep the buzz going by creating a photo/video gallery of the trip and encouraging participants to post on social media.
Personalization Is Key: Keep the individuality of your participants in mind and offer a wide variety of options so guests can customize their travel experiences. Also, don't forget to allot unscheduled "white space" during travel, free from obligations. If your program budget allows, consider offering a family-focused trip as an option instead of the traditional two-person trip.
Provide Opportunities for Meaningful Networking: Give your team an opportunity for open networking not only with each other, but with spouses and other invited guests. Your event is also a prime time to mingle with your organization's thought leaders—executives, C-suite members, and others. Prepare leadership to be ready for real, person-to-person interaction, including important and timely questions.
Offer New, Authentic Experiences: Participants are seeking new, authentic, and unforgettable experiences. Diversify your team members' travel experiences by providing a deeper immersion into the destination. For example, offer a behind-the-scenes tour of a popular attraction or a cooking lesson by a local in their home. Another possibility is to offer a volunteer experience to give participants an emotional connection with the destination and its people.
At the core of every effective incentive travel program is strategy, and being able to analyze the results of the program is imperative to its success. Be sure you find a partner that can not only design and execute a flawless travel experience, but also understand your business objectives, leverage engaging technology and communications, and use robust analytics to optimize every stage of your program.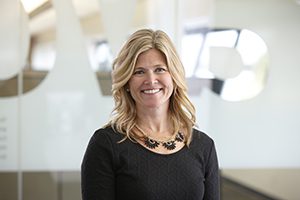 About Jill Anonson
Jill Anonson has more than 20 years of experience in strategic incentive travel, event management, and sales strategy, and serves as the Events Solution Manager at ITA Group (www.itagroup.com). In her role, she is responsible for market definition, competitive research, business plan development and more while creating strategies and solutions that help ITA Group thrive. ITA Group creates and manages incentives, events and recognition programs that align and motivate people. Headquartered in West Des Moines, Iowa, ITA Group has operations in every region of the United States and award solutions for 75+ countries globally.