Circular economy model drives sustainability across four key manufacturing areas.
By Colin Elkins, Vice President of Manufacturing Industries, IFS
As supply chains come under further resource and logistics pressures, interest in the circular economy is starting to gain momentum as companies look to re-evaluate strategies with long-term sustainable practices. For manufacturers, a shift away from the traditional "take-make-dispose" model presents a lucrative opportunity to not only reduce environmental footprints but also reinforce value chain relationships and yield long tail revenues.
This implementation of more sustainable operations, which prioritize the reuse of resources and minimize waste, however requires a re-examination of processes and products – and this where companies must evolve their ERP software to implement change. Across four key areas, it is evident to see how the circular economy is impacting the manufacturing industry:
1. Rebuild assets without compromising on performance
As manufacturers look to increase the total product lifecycle, demand in remanufacturing has taken on renewed interest. This process restores parts to original specifications, whilst still being able to give the high performance and quality of a new product. Both the environmental and financial benefits of this circular model have been highly attractive to sectors such as automation. For instance, Eaton plans to expand their remanufacturing program after the success in reducing the environmental impact of new production.
With some customers requiring the return of exact units, and others in need of a triage at scale, companies need to consider numerous situation-dependent repair and refit processes when adapting remanufacturing for the circular economy. For instance, manufacturers must adhere to the financial obligations and turn-around, replacement unit or contractual requirements outlined in agreement terms. This can be important when companies work on products covered by warranty or a service contract.
2. Rejuvenate higher-value assets with aftermarket services
In comparison to remanufacturing individual components, the scale and complexity of lifecycle extensions on larger assets requires additional considerations. Original equipment manufacturers (OEM) can upgrade and rejuvenate assets with substantial reconfigurations or new greener technology to create entirely new products. Volvo Construction Equipment for example are using telematics-based services to lower machine's carbon footprint, whilst also increasing machine productivity.
For companies that own or operate higher-value assets, such as heavy manufacturing equipment, this aftermarket service is an environmentally responsible way for users to retain much of the value added to the raw materials.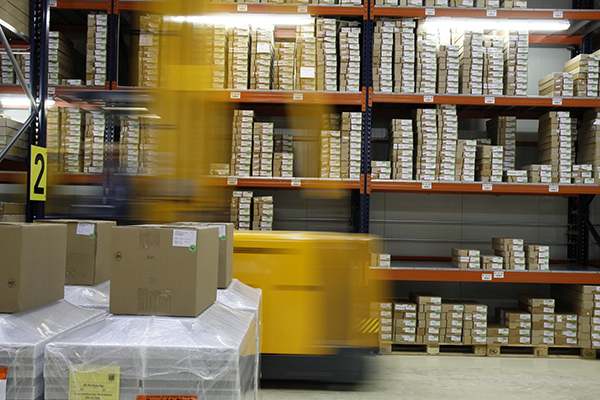 3. Plastic-pandemic drives regulatory action
In recent years, the importance of a circular economy is gaining global recognition as more governing bodies look to reduce packaging waste. For instance, according to McKinsey, 16 U.S. states have enacted statewide regulations around packaging waste to target single-use plastics and increase recycling targets—and several more bills are pending approval in the coming years.
Dedicated organizations are also being created to introduce circular product value chains. For example, Loop is helping notable brands such as Nestlé's Häagen-Dazs ice cream introduce re-usable packaging. According to a Reusable Packaging Association study, this trend in reusable material handling is starting to infiltrate transport packaging—with 85 percent of users, manufacturers and service providers expecting to see a demand surge for reusable packaging in the next 12 months.
4. Create a sustainable product lifecycle – the ERP way
To fully embrace the circular economy, manufacturers must adapt ERP software to manage entire product lifecycles—from maintaining, reconditioning, recycling and supporting products over an extended period. As the pathway material takes in returning to the manufacturer varies, and can change over time, reverse logistic capabilities will be essential in helping manufacturers with the new return considerations. These can entail managing the various methods of recognizing returning inventory, including return material authorizations to keeping track of material returning from field service reverse logistics channels as technicians service equipment and replace parts or components.
Enterprise software can also incorporate environmental footprint management tools to provide information on environmental impacts such as the percentage of postconsumer waste used throughout a product lifecycle. Manufacturers can then use this information to implement more long-term sustainable operations.
Complete the cycle with circular manufacturing
The circular economy can bring significant benefits to the manufacturing industry but it is up to forward-thinking companies to implement the right processes and software to support this transformation. Consumers, businesses and government customers are willing to pay more for demonstrably sustainable products—ever-changing advanced ERP software can help manufacturers meet this demand for many years to come.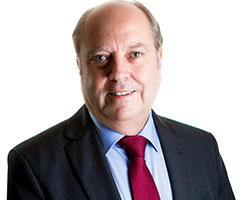 Colin is Vice President of manufacturing industries and has over 25 years' experience in ERP software solutions for the sector.
Colin has been a professional consultant and senior pre-sales consultant for much of this time and has extensive knowledge of the business issues and requirements faced by manufacturers. This covers many industry sectors, from process manufacturing – Food and Beverage, Chemicals, Life Sciences and Mills and Metals, to discrete manufacturing, industrial and high tech.
He is a key member of IFS Product Development and plays an instrumental role in the decisions regarding IFS product strategy.
Colin completed a Mechanical Engineering apprentice and holds a BSC degree in Production Technology and Management with a further endorsement in Metallurgy. He has held senior positions within a large engineering company of Works Manager, Production Director and Global Group Systems Manager.
LinkedIn: https://www.linkedin.com/in/colinelkins/