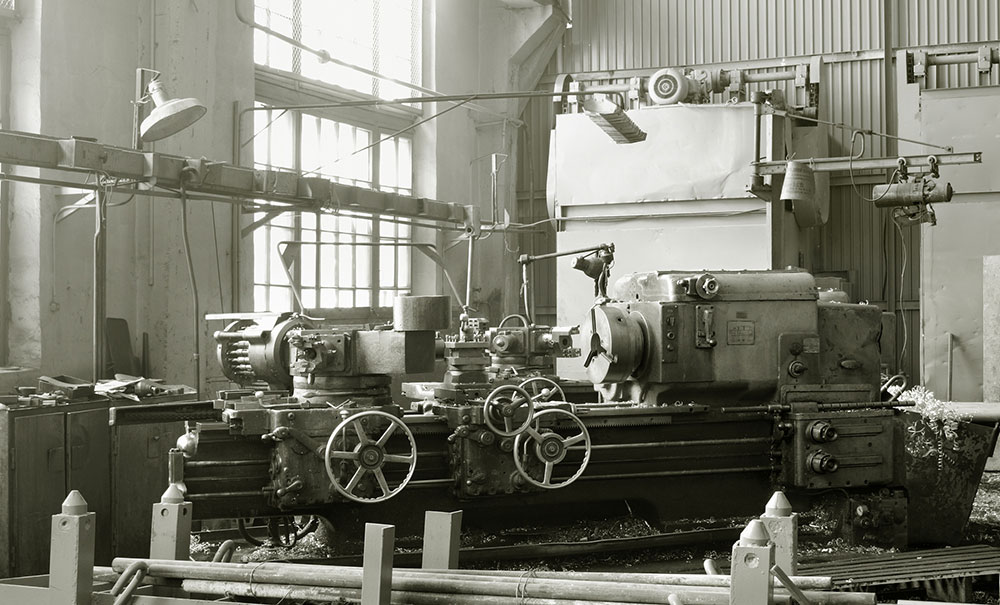 August 7, 2019
Manufacturing businesses between 20 and 120 years old, have proven their ability to adapt to new technologies, products and everything in between. How have many of these manufacturing companies lasted? We interviewed several of them and here's what we learned: Branding and marketing are the lifeline of older companies. No matter how advanced your services or products may be, it's your branding that will determine whether customers perceive your company as relevant or outdated.
Your Products Are Evolving, But Is Your Branding Obsolete?
Branding—specifically logos—should be designed to last a long time. But after 20 or sometimes even 10 years, they can start looking dated and stale. It's likely that the styles, fonts, imagery and even colors of your branding were based on current trends when it was first created. You may have a nice, safe and timeless logo, but this might not be enough to convince prospects that you're producing the latest and greatest products. Kevin Benensohn, the sales and marketing manager at AOI Matcha, shared, "We want to stay on trend, but we want to be relevant five to ten years from now. So, we need to somehow walk a fine line between trend and longevity." If your logo appears fleeting and outdated, it can give the impression that your company is stuck in the past and even failing.
Marketing, collateral, websites and trade show displays have an even shorter shelf life than logos. When we asked Paul Steck, president of Exothermic Molding, how often his company needs to update the look of their website and collateral, he responded, "Every three to four years tops. Even though we're not necessarily looking hard for new business, we recognize that we want to stay relevant and our customers want to see us as such. So, we feel it's very important." In another interview with Steve Rowe, the director of marketing at Esco, he said that, "…The competitors I've glanced at haven't changed their websites in three to four years, while ours is getting skinned or enhanced monthly. You may not see a full facelift, but we're constantly analyzing our website experience."
Print materials become outdated as soon as you release a new product. When we asked Nora Ashmen, the director of marketing at VAC-U-MAX, how long a brand campaign can typically sustain itself, she said that, "From my experience, it takes two years for a brand campaign to hit all industries and that includes print ads, digital ads, banners, social media, and sponsorship of webinars and industry websites."
Brand Blindness
After years of working in your company, you're so familiar with the materials that you fail to see how old they actually are. You may have updated your facilities and equipment, but that's not obvious to folks outside of your company. "It's extremely important [to look fresh and current] because the industries we serve have those characteristics and are on the cutting edge," shared Josh Kurz, the director of sales at AK Stamping Company. He added, "Our brand needs to be a reflection of who we are, our values and how we define our brand. Our logo is a big part of that picture."
Successful manufacturers understand that the company's branding shapes its image. Josh Sanders, the vice president of Sea Breeze, shared, "Every day we're revising. I think it's important to constantly update and with that we've seen payback in spades. More recently, we get tons of inquiries, much more than we ever did, just from the web."
It's In Your Control
While branding and marketing might seem like a daunting hurdle to overcome, it's also in your full control. Rebranding your company can be completely delegated to professionals, so it may require very little time and in-house resources. By simply updating the look of your branding and marketing materials, you could give your company a much-needed facelift and extend its life for many more years to come.
"The collateral you produce and imaging you use to support that message has to look like 2019 and not 2009." Dan Ricklefs, Vice President Global Marketing at Danfoss Power Solutions (US) Company.
Pave a Smoother Road to Success
You may be successful despite your outdated branding and marketing. After all, it's only one piece of the puzzle to a business's success. But why place a limit on how far your branding can take you?
Updated branding and marketing can help your business reach greater success in the 21st century—and pave a much smoother path along the way. Perceptions can be easily changed and with the right branding, you can make yours work for you rather than against you.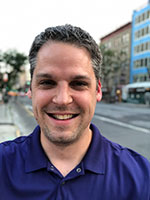 Paul Kiesche is the president and creative director at Aviate Creative, a branding, marketing and graphic design agency with an edge in manufacturing. Paul applies over 20 years of experience and award-winning work in branding and marketing to the manufacturing industry. In addition, Paul is an adjunct professor, speaker and author of branding, graphic design and marketing subjects. His objective is to help educate and grow manufacturers through effective, proven strategies.
Contact: (908) 509-4442