With RPA expanding to new areas of the business, manufacturers experience disconnect between benefits expected, achieved.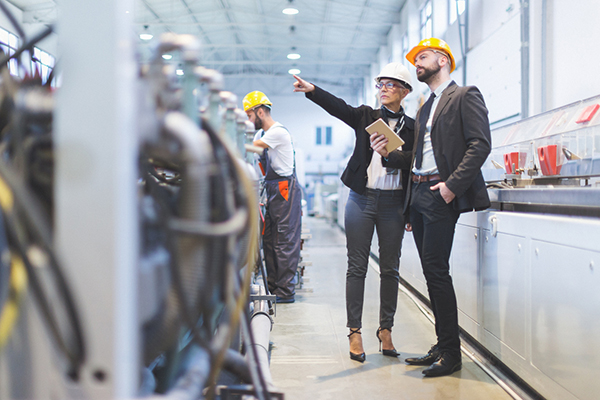 By Tony Higgins, Chief Product Officer, Blueprint Software Systems
As one of the first industries to install physical robots on production lines to handle assembly, testing, and packaging, robotic process automation (RPA) has long been associated with manufacturing.
Increasingly, though, manufacturers are adopting RPA to reduce human errors and increase productivity in other applications, from inventory management and invoice processing to data migration, customer support, and risk management. A recent article in The Manufacturer notes that a German automaker is using RPA to handle 28 different tasks – including customs import processing and commercial finance contract generation – saving 2,650 hours monthly and $6 million annually.
To recognize, visualize, and improve business tasks with an eye toward identifying new opportunities for RPA, a recent survey by Blueprint Software Systems indicates that more than 56% of the those companies polled are turning to process discovery and task mining tools. Further, 38% of those companies not currently using process discovery/task mining are in the process of implementing one of those tools to automate business tasks, while a third are considering the use of such technology in the future.
These findings suggest that process discovery and, by extension, RPA continue to be regarded as game changers within the manufacturing space, with the potential to generate substantial gains in productivity and marked improvements in both management and administration. The Blueprint survey, however, does indicate that despite its many benefits, process discovery technology does not necessarily produce the kinds of advantages anticipated by those organizations deploying it.
According to the survey, the most common benefits realized by participants using process discovery tools in all industries were improvements in quality and performance of task execution, task visibility, and compliance. While all of these are beneficial, they contrast sharply to the top three benefits expected: optimization of existing tasks to streamline execution and increase efficiency; identification of RPA candidates; and standardization of task execution.
Manufacturers participating in the survey largely attribute this disconnect between benefits expected and benefits realized to the lengthy time required to manage and monitor the tremendous volume of data these process discovery/task mining tools generate, resulting in a significantly longer time to value to achieve improved task efficiency and automation.
Other factors contributing to this mismatch include difficulties in navigating consent and privacy concerns, the incompatibility of task models with output tools such as RPA platforms for automation, problems in identifying where to start task mining and in prioritizing subsequent activities, and employee resistance. Gaps in functionality, such as a lack of data cleansing abilities and an inability to address the needs of the wider enterprise with respect to centralizing digitized tasks, collaborating on them, and having the process modeling capabilities to edit them, were also cited by survey participants.
Despite such issues, manufacturers with 500 or more employees seem likely to continue investing an average of $336,000 annually on process discovery/task mining tools. And rather than focusing on assembly line activities, most plan to apply process discovery/task mining solutions more widely across the entire organization and increase the size of the teams responsible for deploying them.
Many of these manufacturers are also recognizing they can speed up the process discovery effort – and address some of the challenges raised by users – by initially tapping those employees who already know how the business operates to identify and map out the high-level processes currently in use. Involving workers at this early stage decreases the time it takes process discovery/data mining solutions to operate and the overwhelming amount of data they produce, while injecting a more human-driven element into the entire process discovery initiative.
Some manufacturers are also showing a preference for using task capture software instead of task mining solutions to identify the low-level, detailed task information which underlie high-level processes and allow users to more accurately assess whether tasks represent viable automation candidates. Unlike data mining tools, task capture solutions put control totally in the hands of the employee. Once triggered by the employee, though, they function largely like task mining tools, recording interactions, taking screenshots, and then mapping that information to determine whether the task can then be automated.
Task capture solutions also enable manufacturers to identify critical dependencies, the various applications, business rules, regulatory and compliance constraints, and security protocols which provide the context needed to understand what is currently occurring and why tasks are executed in a certain way.
Bottom line, process discovery and RPA seem destined to play an ever-widening role in manufacturing, particularly in the face of growing international competition and constant pressure to increase productivity.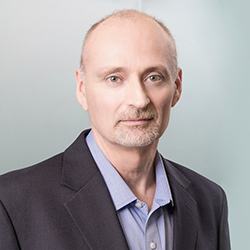 Tony Higgins is the Chief Product Officer at Blueprint Software Systems and is responsible for the vision and evolution of Blueprint's Enterprise Automation Suite, a powerful digital process discovery, design and management solution that enables enterprise organizations to capture, identify, design, and manage high-value automations with speed and precision in order to scale the scope and impact of their RPA initiatives. Tony has a broad base of software delivery skills and experience ranging from start-ups to global enterprises, and is passionate about building technology that helps teams to rapidly optimize, automate, and digitally transform their organizations. For more information, visit https://www.blueprintsys.com/