In order to stay competitive, the way manufacturers have sold for years must change to better serve the modern buyer.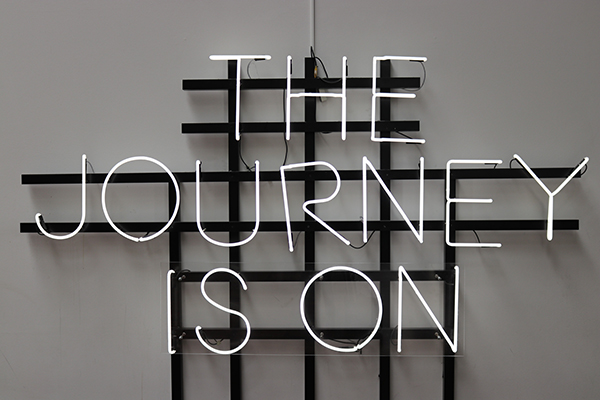 Historically, manufacturers serving nearly every industry operated in the same way. They relied on their product features and loyal, long-term relationships with customers and partners to drive sales. Territory sales representatives called on customers and relied on networks, tradeshows and referrals to drive new customer acquisition. And for decades, this approach worked well.
Now, the way manufacturers operate is changing—it must change. This required adaptation is due to:
Technology as a disruptor: New technology companies have disrupted manufacturers' operations as well as the products they manufacture.
The way people buy has changed: Today's buyers expect more than a great product; they want a great experience, too. With better customer service, online shopping, and quick delivery first becoming available for most B2C buying, it is now also the status quo for manufacturing and other industries.
The competition has increased: With new entrants coming into the field all the time, competition for manufacturers is higher than ever.
a result of the changing expectations of buyers, the use of new technologies, and increased competition, manufacturers need to provide not just a great product, but a great experience. To compete, manufacturers must adjust their go-to-market strategy from one that's centered solely on the product to one that delivers a great experience for customers—a journey from being a product-led company to a customer-led company.
How to Become Customer-led
Increasing focus on the customer experience can be done in a number of ways. To better support customers, manufacturing companies must:
Prioritize digital: According to a 2020 McKinsey global executive survey, companies have accelerated the digitization of their customer and supply-chain interactions and of their internal operations by three to four years since the onset of COVID-19. One of the major changes noted was customers' preferences for remote interactions. Between 70 and 80 percent of B2B decision makers surveyed said they prefer remote human interactions or digital self-service. From a manufacturer's standpoint, this underscores the need to prioritize digital communication more than ever before.
Streamline the purchase and post-purchase experience: Unlike the past, people will now often take an inferior product with an easier buying experience over a better product with a confusing or drawn-out buying experience. Because of this, manufacturers must keep ease of purchase and quick, accurate deliverability at the top of their priority list. This includes near real-time updates on orders and supplies, delivery status and more.
Provide more thorough marketing materials that detail both information about the products they produce and how they work to make life easier: Many manufacturers previously had no need for traditional marketing in large part because of their consistent, reliable customer-base. Salespeople were the marketers, in a sense, as they knew the products and sold them one-on-one to customers. Now, though there are certainly still salespeople, customers are shopping online more than in-person, and as a result marketing is more important than ever. Whether it's product literature that describes the engineering or the science behind a product or details about the engineer who developed it, meaningful stories and use cases that describe the innovation behind the product—not just the specs of the product—are now vital for manufacturers wanting to keep up with the competition.
Provide personalized customer support: Previously, buyers received all the support they needed from the salesperson they knew and trusted. Now, with traditional in-person sales largely in the minority for most industries, customer support is even more crucial. According to Salesforce Research, 82 percent of business buyers and 69 percent of consumers say that personalized care influences their loyalty. Creating better sales enablement processes and digitizing information and tools on multiple mediums will help to ensure customers are receiving the same seemingly-personalized care they used to with an in-person sale. This requires that salespeople, who may not have industry experience, receive quality, ongoing product training to ensure they don't just read from a script—they address customer needs.
While the manufacturing industry is being forced to change due to changing expectations of buyers, the use of new technologies, and increased competition, there is opportunity that comes alongside the change. Making the vital journey from product-led to customer-led gives more manufacturers a chance to earn more business and expand their footprint. It opens the door and invites more opportunities for innovation and story-telling, which can make the customer experience better and make people more likely to buy again and again.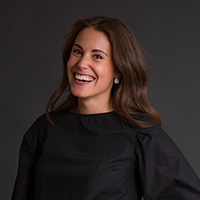 Tiffany Sauder is the CEO of Element Three, a full-service marketing consultancy based in Indianapolis that works with some of the nation's top manufacturing brands.