Exporting can be a great growth opportunity for businesses – especially when 95% of the world's buyers are outside of the U.S. With great opportunity though, there are always risks to consider. For example, will the investment pay off for manufacturers, or will an export effort just be a resource drain?
Data in the recently-released American Express Grow Global Survey shows encouraging trends for U.S. small and midsized exporters, including that nearly nine-in-ten (89%) products exporters see international markets as a significant opportunity for their business. Here are three major trends emerging from the survey useful to manufacturers who are currently exporting or considering selling internationally.
1. Product companies see early success from exporting
While it can be intimidating to start exporting, it is encouraging how common it is for companies to see increased revenues after just a few years of export activity. On average, it takes less than four years from when a company begins selling goods or services outside of the U.S. until international sales account for over half of their total annual revenue.
Technology creates new opportunities for business owners selling abroad. The internet helps manufacturers get discovered by new buyers globally, while it enables efficient research of potential partners and markets. The ability to build connections digitally makes it easier to enter multiple markets than when a physical presence was required, especially for product-based exporters. In fact, among product exporters, over half (52%) report they are selling in at least six markets.
Nearly half (48%) of the survey respondents who export products say they started exporting when a buyer found them online – a significantly higher rate than services companies (34%). Selecting target markets and finding buyers are barriers that have traditionally frustrated manufacturers. Now, in many cases it starts organically as buyers find businesses.
Thanks to the availability of more online resources, the speculative, lengthy, and resource intensive approach is no longer the only option. Companies can now be much more responsive and agile in cultivating international business and incrementally entering markets.
2. Businesses are finding opportunities beyond increased revenue
In addition to revenue growth, there are a number of additional, ancillary benefits, such as:
Competitive Workforce
For instance, 88% of product exporters report that their global business activities help them to attract and retain new talent – a huge benefit given the labor market pressures that challenge almost every manufacturing operation today.
Flexible Financing
According to the survey, roughly three-quarters (76%) of products exporters agree that selling to markets outside of the U.S. opens up more flexible finance options and has exposed them to new financing choices of which they had not previously been aware (74%).
Learning Lessons for Domestic Business
Lastly, almost eight-in-ten (78%) companies who sell their products globally found that selling in international markets has led them to make adjustments in the way they market to domestic customers in the U.S.
3. Exporters are enthusiastic, but not without concerns
The research shows that small and midsized companies are optimistic and enthusiastic about the prospect for more international sales. Exporters of products in particular are nearly three times as likely as service companies to expect annual revenue derived from global sales to grow significantly (35% for products exporters vs. 12% for services exporters). And more than three-quarters (77%) expect their international revenue to increase by 30% over the next five years.
While companies are optimistic about the potential that exporting offers, they do have fears. The top things products exporters express concerns about are shipping costs (43%), compliance with international laws (40%), trade regulations (32%), and vulnerability to Intellectual Property theft (31%).
Made in USA…sold globally
American manufacturers are respected globally and may carry a brand cachet in many markets.
While we've all heard stories of frustrating export experiences, the majority of manufacturers embracing the exporting opportunity believe it offers great growth potential, among many other benefits.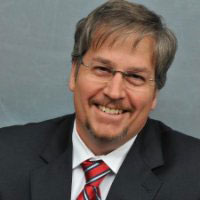 About the Author:
Ed Marsh has in-depth experience on a number of continents, in various capacities and industries. He founded and managed a start-up in India; successfully built channels throughout Latin America; leveraged his German birth and marriage to a German national in his extensive work in Western Europe and has deep cultural experience with Vietnam. Ed's B2B and B2G pan-global experience has involved a variety of products and services including capital equipment, industrial automation, distribution services and homeland security and defense technology. He is a Founder and Principle at Consilium Global Business Advisors.