November 26, 2018
By Charlie Wilgus, Lucas Group
The gig economy is everywhere and shows no signs of slowing down. It's open for debate why this has become such a significant trend, but the most logical explanation is a combination of companies needing constant innovation and millennials having shorter attention spans than previous generations.
Despite the prevalence of this trend across most industries, there is one that serves as an outlier – manufacturing.
The reasons may be found in the manufacturing mindset. Manufacturing is all about continuity and continuous improvement, and when there is constant turnover or the fear of attrition, companies can struggle to stay productive.
Today's lean manufacturing culture is rooted in teamwork and commitment to the process, and candidates with a history of jumping from company to company can disrupt the culture and the mission. Leadership development and bench strength building is also threatened and compromised with candidates who have a tendency to jump frequently.
Frequent job hopping is common in information technology, yet there are some fundamental differences between IT and manufacturing. Information technology requires a constant need for innovation, upgrades and cutting-edge software advances. The manufacturing industry is innovative from a product development standpoint but the process by which products are manufactured is more stable and does not change as frequently. That said, technology does evolve in the manufacturing environment and the best in class companies know they have to stay ahead of it in order to advance and scale.
So what's the answer? Where is the happy medium for candidates who want a gig-like experience but want to compete for leadership roles in the manufacturing industry?
On average, we've found companies want somebody who has been at one employer between three to five years. After five years, a jump makes sense. But if the stints are shorter than two years, they will appear too frequent – especially to manufacturers, where sales and operations cycles are longer than in other industries.
Manufacturing candidates need more experience going through the four seasons and having all those plant workers under their domain to be considered a leader. In addition to the length of their tenures, they also need to have these key skills: continuous improvement, lean manufacturing, supply chain management, proven leadership and a track record of handling multiple responsibilities at once.
For those who have taken a different route and fallen outside the "sweet spot" I just outlined, it's important for a manufacturing candidate to justify why he/she should still be considered for critical roles in the industry. Candidates should explain their intent was to get a wide variety of experience, to benefit from being introduced to different cultures, teams, processes and diverse product lines, and to gain exposure to different management styles, technologies and ways of driving business forward.
Regardless of the criteria a company uses in hiring, ultimately the culture will always be a critical component towards success. If manufacturing companies focus on the core technical skills along with the candidate's core values when interviewing, then job tenure may not be as important.
As long as manufacturing companies are developing and producing great quality products that consumers demand, and they are constantly looking for ways to improve and scale through talent acquisition, then they will not only stay competitive in this gig economy but also will thrive.
Strong leadership will be essential, and employees will need to see that their company values them and believes in the product they are manufacturing.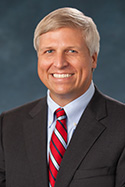 Charlie Wilgus is the Founder and General Manager of Lucas Group's Manufacturing & Supply Chain Executive Search Division. Now in his 18th year with Lucas Group, Charlie successfully leads and champions a talented team of more than 50 recruiters across the country while continuing to recruit and consult with clients to strategically enhance their executive management teams. Find out more at LucasGroup.com.