February 19, 2018 – For the second year in a row, the manufacturing industry has topped the conversion rate league table. Its average conversion rate of 31.12% locates it significantly ahead of runners-up, trade (22.36%) and construction (18.96%). Proving to be a consistent top-performer, in 2016 construction's average conversion rate was 21.39%. Again, this was decisively ahead of second place (news, media and publications, 15.22%) and third place (education and training, 15.07%).
The findings come from cloud-based sales tool, Pipedrive. Every year, Pipedrive analyzes anonymized data from its customers to identify key trends in the global sales market. The most recent analysis looked at data from roughly 70,000 organizations across 34 countries and more than 10 industries.
As well as having a high conversion rate, salespeople working in manufacturing are quicker than most to get to 'yes'. It takes them an average of 37.1 days to close a deal. Trading is the fastest industry to seal a deal in an average of 27 days. The slowest is real estate at just under 50 days. We also see this negative correlation between conversion rate and sales velocity in the country-by-country data.
Timo Rein, Pipedrive Co-Founder and CEO, describes closing velocity as an "indisputable indicator of success." Why? The less time spent closing a deal, the quicker you can move onto the next one.
Another factor that may be influencing manufacturing's sales success is that its salespeople tend to complete fewer activities (email, call, meeting) per deal won than other industries. With an average of 4.8 activities per deal, manufacturing comes third from the bottom.
As Rein explains, 'Manufacturing can be an industry that is complex and labor intensive, where multiple parts often physically move locations, which can be very costly. As this can affect profits, there is a greater need to qualify any deal well ahead of time rather than meet a large volume of unknown prospects."
By adding fewer deals into their pipelines in the first place, manufacturing organizations may be giving themselves an edge:
"Generally speaking, high-performing organizations add half as many deals into their pipeline, but win at least twice as many," claims Rein. "Great salespeople are especially careful about not filling their days with conversations leading to nowhere. At the same time, once they've detected a potential prospect, they use all their intelligence and experience to maximize their chances of winning."
For more analysis and insight into the global sales market, read Timo Rein's Global Sales Performance Review.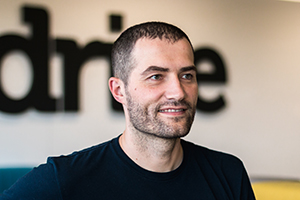 Timo Rein, co-founder and CEO of Pipedrive an activity-based simple sales management tool that helps over 70,000 sales teams to get more organised and focused, has 15+ years of experience as a salesman, sales manager and software entrepreneur. Timo is passionate about sales tactics and has always had a knack for reading people.
As CEO, Timo is responsible for setting long-term product vision and business-critical strategy goals. While Pipedrive has grown to over 300 employees working from different locations in New York, Lisbon, London and Estonia, Timo is still closely involved in the hiring process of new people and helps to find the best possible professional and personal fit between the new employee, the job or the rest of the team.
Prior to founding Pipedrive, Timo worked for eleven years as one of the three partners at Vain & Partners, a sales consulting and training company with clientele like PwC, Coca Cola and Nissan. Timo's goal was to create programs that would help different companies and people sell more, and manage better. Timo worked with about 30-40 companies, and 500 people each year to figure out ways to better sales results in different industries.
Timo also considers selling books door-to-door for 3 months in 2000 (in California, US) with Southwestern Comp, crucial to his sales experience that was eventually put to use as the architecture of Pipedrive. He was in top 1% performers among 4,000 sales people and while he never thought he was the type of person who could sell, he pulled off 14-hour-long days, 6 days a week, and 12 weeks in a row.
Timo's first full time job as a university student was a recruiter when he worked for four years interviewing people applying for managerial and specialist positions in different companies. Timo studied psychology at Tartu University, and completed his BA studies in 1999.