Companies in the heartland of the U.S. are unexpectedly innovating industries – and lives – with their products.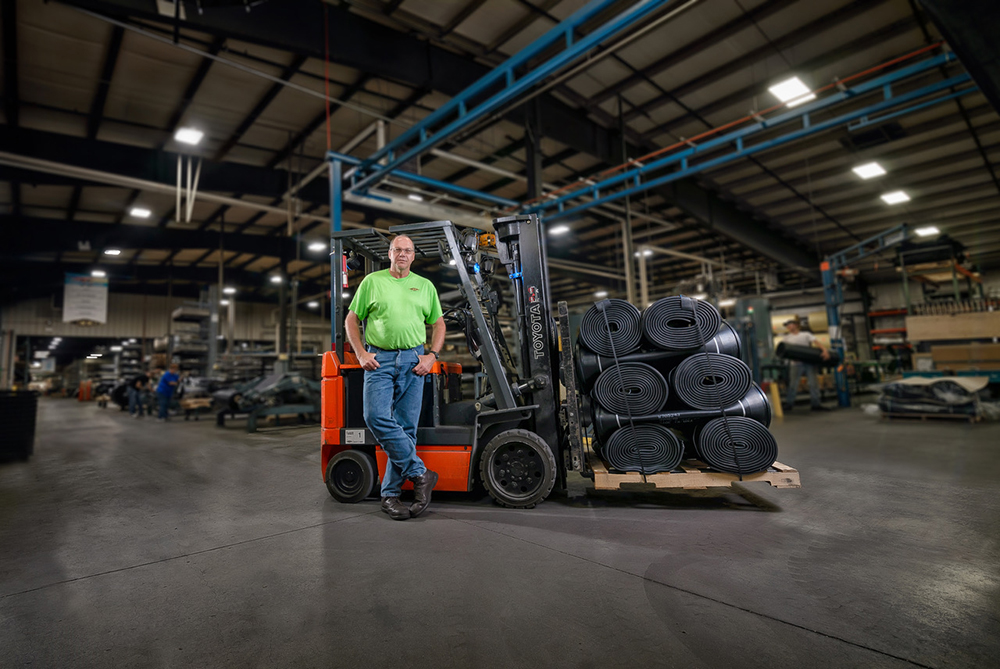 By Jean Voorhees, Vice President of Business Development at WCCO Belting
When people think of innovation hubs, they tend to think first of places like Silicon Valley, Boston, Austin or Portland. Yet companies in far more unexpected places – like the heartland of America – are turning out technologies that are changing lives and industries across the globe. In fact, there are more than 72,000 manufacturing firms located in the Midwest alone, and many are leaders in their trades. In honor of National Manufacturing Day on October 2, 2020, we share with you some of the important work being done in the heartland to help keep industry, the U.S. economy, international business, and life itself moving forward.
Take for example the company where I am the Vice President of Business Development, rubber belting manufacturer WCCO Belting located in Wahpeton, N.D. The town has a population of 7,800 and is surrounded by rural agriculture. WCCO Belting is bringing new technology to rubber conveyor belting products that are sold to more than 20 countries, including most major ag equipment manufacturers worldwide. Our team's focus on innovation generates proprietary, patented products that challenge industry standards.
For example, in 2011, as combine platforms evolved from auger-style to draper-style using conveyor belting, we launched our RAPTOR® Draper Belting. Made with a patented fabric technology, it is considered the "gold standard" in the global industry and is the highest performing draper belt in the world. Not resting on our laurels, at the end of 2019, we announced our next generation of RAPTOR® with another patent-pending feature. WCCO Belting continues to increase the yield for growers responsible for feeding the world through a global pandemic.
Our small business is proud to be recognized as a leading value innovator in our industry, and we've expanded product offerings in other industries, too, including package handling, construction, and logging. This spring, we announced the new Direct X solution for aggregate and recycling applications. With custom engineered raw materials, WCCO Belting's patent-pending Direct X conveyor belt is redefining performance and the meaning of belt strength.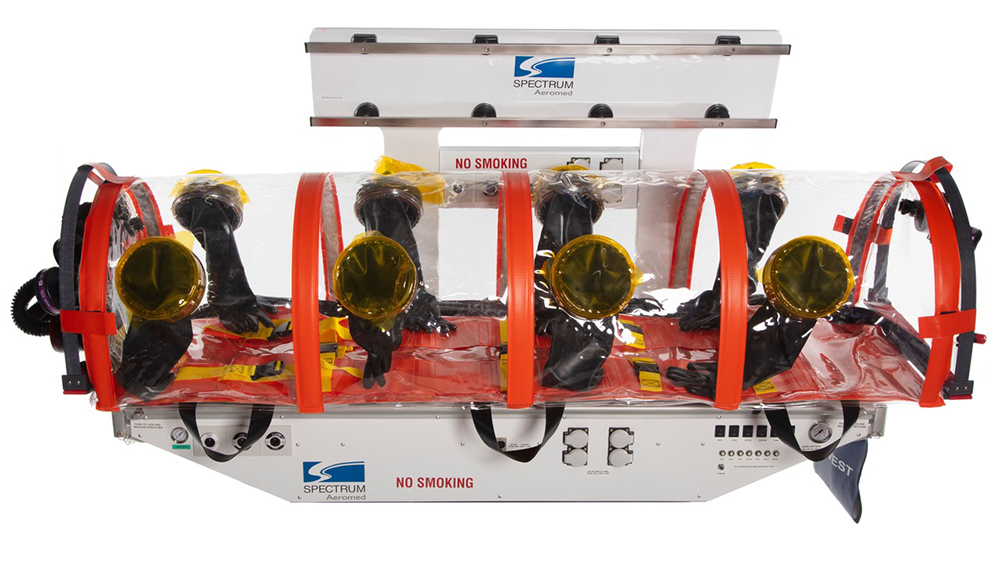 Our neighbor up the road in Fargo, North Dakota, Spectrum Aeromed, has been an innovator in the air ambulance industry for nearly 30 years. Spectrum Aeromed is one of only a handful of companies in the world that offers custom interior solutions for life flight aircraft, including "quick change" technology that enables aircraft to be used for air ambulance or transport/charter purposes. Like WCCO Belting, Spectrum Aeromed is continually looking for new ways to advance its products and its industry, and also like WCCO Belting, exporting makes up a big portion of the company's sales; 65% of products each year are sent overseas.
Recently and further impacting lives through innovative advancements due to COVID-19, there has been an increased request for isolation units. Spectrum Aeromed partnered with ISOVAC Products to support that demand and offer a safe solution for transporting infected patients amid the global pandemic as a distributor of ISOVAC Products' Containment and Protection System Utilizing Life Support (CAPSULS™) Patient Isolation Units (PIU's), which integrate with Spectrum Aeromed's equipment.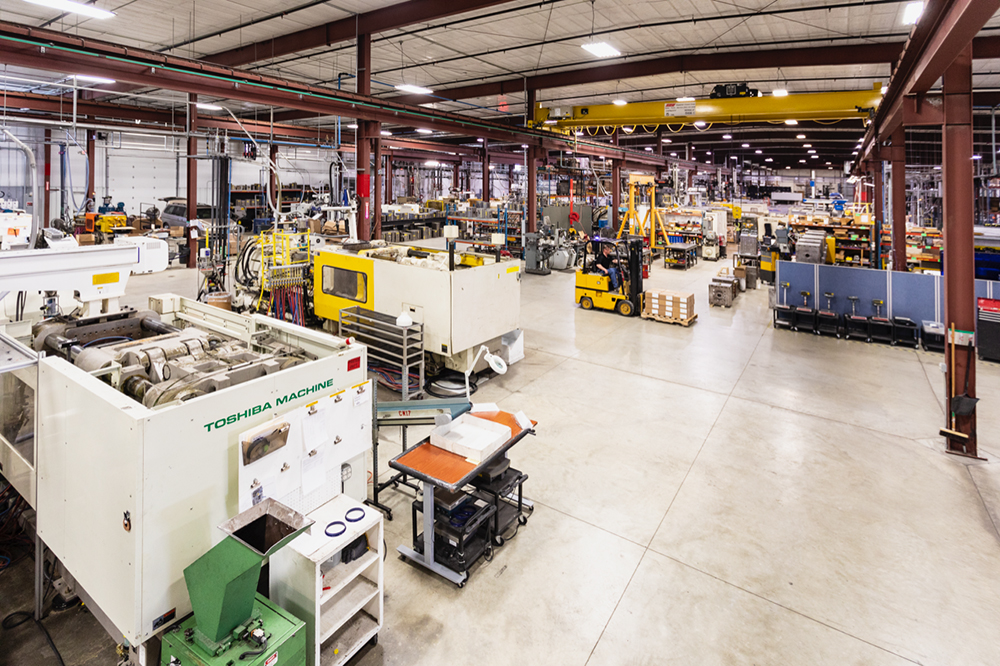 Nearby, South Dakota-based Falcon Plastics is another example of unique innovations coming from the heartland. Falcon Plastics' lineup extends from the beginning phases of mold design and tool build through a completed product utilizing injection or blow molding, compression molding, and foam-in-place gasketing. The company currently houses over 105 injection molding machines and seven blow molding presses.
This year, as a way to support COVID-19 mask requirements across the world, a regional medical system reached out to Falcon Plastics seeking assistance with 3D printed ear guard mask holders for their team. The company realized they could create and build a mold quickly, in house, to begin injection molding the parts within one week instead of the typical months long process. Falcon Plastics' facility in Brookings, S.D. is running these parts at a rate of roughly 5,500 per day. Falcon has been donating the ear guard mask holders to medical facilities around the country.
Although many of the largest and most talked about tech companies in the U.S. are in bigger cities on both coasts, companies across the Midwest are changing lives, industries and manufacturing itself through innovation. From those making conveyor belts used to deliver much needed packages to medical facilities, businesses, and homes, to those directly supporting the fight against COVID-19 and the medical needs of people who have it. When so many industries and businesses were forced to come to a halt, manufacturers ramped up, pivoted, and joined forces to aid the world. On this Manufacturing Day, we honor the companies and our dedicated employees who keep the supply chain moving, creating technologies to support our everyday lives.
Jean Voorhees is the Vice President of Business Development at WCCO Belting, Inc. Jean joined the organization in July of 2016 and is responsible for sales, marketing and product development. She has a broad range of experience driving business for major manufacturers in agriculture, construction and the mining industries in 40 countries. Jean holds a Master's Degree in Agricultural Economics from North Dakota State University.