President Trump recently hosted Jean Claude Juncker, president of the European Commission, at the White House. Following the meeting, a handshake cease-fire in the burgeoning trade war between the United States and the European Union (EU) was announced.
That was a surprise. The EU has been a reliable punching bag for Trump, who regularly complains that it targets American goods with high tariffs. But the night before the meeting, he suggested in a tweet that a thaw could be coming, saying both governments should "drop all Tariffs, Barriers and Subsidies."
https://twitter.com/realDonaldTrump/status/1021909900941815809
Parsing the president's hardball negotiating style is hard to do, so I'm not holding my breath while waiting for that to happen. But trade deals aren't the only way to improve the fortunes of American manufacturing (ostensibly among the president's ultimate policy goals). There's plenty we could be doing with our own domestic policies, and we could learn them from a country inside the EU: Germany, a verifiable manufacturing powerhouse.
Skeptics will note that German goods exports benefit from the use of a common currency, the Euro, that remains weak. But Germany's manufacturing prowess isn't artificial; it's self-made.
Among other priorities, the German government invests heavily in public apprenticeship programs, has built out a national network of research and development centers for its makers to use, and has given its workers a say in corporate governance. Those policy choices respectively ensure access to a high-skilled labor pool, a manufacturing sector that can compete in next-generation markets, and economic and social stability among its workers and the factories that employ them.
All are ideas we could draw upon here in the United States to bolster our own makers. And they're what the Trump administration should consider if it really wants to make American manufacturing great again.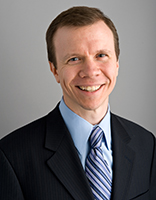 Scott Paul is the president of the Alliance for American Manufacturing, a unique nonprofit partnership established in 2007 by some of America's leading manufacturers and the United Steelworkers union. Follow him on Twitter at @ScottPaulAAM.