By Bob McCutcheon, PwC US Industrial Products Leader
Yet, it remains unclear just how profoundly trade rules could change. What is clear, is that manufacturers are casting eyes to how to prepare for scenarios that may play out in the wake of such new policies which could unfold in the next year and beyond.
A busy season for scenario planning? Clearly, we remain in a period of heightened uncertainty around trade. Indeed, there are numerous unknowns. NAFTA's future is still not clear. Trade pacts with non-NAFTA economies, too, may be re-written.
But, one thing does seem certain. As trade-policy agendas, reviews and expected negotiations begin to yield concrete trade policy outcomes over the next year, those US industries most affected—especially manufacturers of industrial and consumer goods—will likely undergo an accelerated period of reassessment and potential recalibration of their supply chains, a reconsideration of where they produce and sell, and, in some cases, a reckoning of whether businesses (such as producers of low-margin, commodity products) will even be viable. Regardless of outcomes, there are practical steps business leaders can focus on now to draft strategies to adapt to and even capitalize on global trade policies in flux. The three key uncertainties—or "black boxes"—outlined below reflect an over-arching notion: major reforms to the global trading system have been on hold for some time now, and we may well be on the cusp of a new trade-policy era.
Black box #1
What's the imported content of my products?
US manufacturers could face increasing pressure to account for where parts originated, for example, if rules of origin are changed significantly. This may lead to considerations for alternative sourcing. Clearly, this will be more of a challenge for some industries than others. Take the auto industry, which assembles hundreds of parts, many imported from global suppliers. Raising rules-of-origin levels could complicate how automakers have accounted for globally sourced content since NAFTA was put into effect in 1994.
What manufacturers can do now:
Some US end-customers of imported content need to carry out a deeper, more transparent accounting of where their content is sourced to prepare for a possible change in NAFTA rules of origin that would potentially affect not only NAFTA trading partners, but also others, particularly in the Asia-Pacific region.
For some, this will entail a more rigorous process of cataloguing the origin of all imported content and accurately assigning value to that content.
Black box #2
Preparing for supply-chain disruption
Once manufacturers have a clear picture of precisely where the content in their end-product originates and attaches values to that content, they are positioned to reconsider reconfiguring their supply chain. For example, some may accelerate their search for new suppliers in different jurisdictions—and increasingly shift supplier networks closer to production for a "build where you sell" model.
What manufacturers can do now:
Build out deep and sophisticated modeling and scenario planning to help clarify and predict effects around NAFTA and other agreements and build a range of possible supply-chain changes that could happen under those agreements.
Explore options for sourcing the supply chain in the US, and consider scenarios that include exporting products from the US to other countries.
Consider plans for M&A activities or strategic partnerships to facilitate US-based product sourcing in case tax reform makes that type of network change a benefit.
Black box #3
Getting ahead of trade policy: What's your Plan B (or C)?
With few specifics thus far, companies are in a wait-and-see mode regarding what they can do before any finalized trade policies are implemented. Two reviews underway that may lead to stepped up trade actions: a Department of Commerce report on trade deficits with other nations and a separate analysis into potential abuses of US trade agreements.
What manufacturers can do now:
Build trade-policy and government affairs teams that focus on and track prospective trade policy changes and anticipate a range of all possible outcomes.
Identify your biggest "country exposures" including where your company has a significant amount of export into or import from.
Consider more local production for local markets, and producing domestically in the US for a dual manufacturing—and a dual supply chain—strategy. Costs and margins will differ, yet trade issues and tariffs can be averted.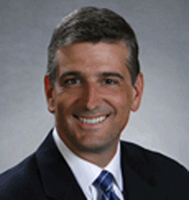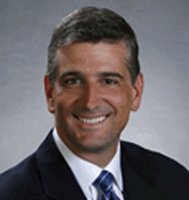 Robert McCutcheon, PwC's US Industrial Products Industry leader, also serves as the Managing Partner for the Pittsburgh office. In these roles, Bob McCutcheon provides thought leadership for the strategic direction of PwC's services, and is responsible for bringing the right teams together to ensure client's ultimate satisfaction in the industrial products sector.