Volume 23
| Issue 1
| Year 2020
Click here to read the complete illustrated article as originally published or continue below to read the text article.
Budney Aerospace in Berlin, Connecticut, plans to spend $12 million and hire as many as 60 people over the next five years as the aerospace manufacturer and repairer of jet-engine components expands operations. Budney is just one of many manufacturers up and down the aerospace supply chain to recently announce expansions in Connecticut.
Investment in equipment is also ongoing. United Technologies Corp. (UTC) has invested $40 million into a 9,000-square-foot compressor facility at its research center in East Hartford. The closed-loop facility is the largest system of its kind known today, and will be used for research, testing and experimentation on engines made by Pratt & Whitney.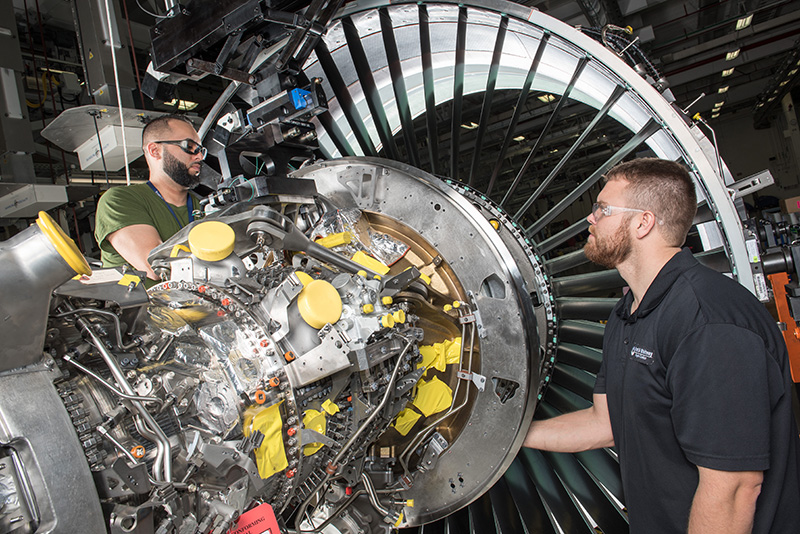 The proximity of the new closed-loop compressor to Pratt & Whitney's headquarters in East Hartford will allow for a more seamless transition from experimentation to product development, maximizing innovation and efficiency. UTC says the compressor facility will extensively benefit the next generations of jet engines being developed by Pratt & Whitney.
Deloitte's 2020 Global Aerospace and Defense industry outlook offers plenty of optimism for aerospace to thrive in the U.S. Growth in global defense spending and the subsequent demand for military equipment is likely to create increased opportunities for defense contractors and their supply chains.
The long-term demand for commercial aircraft continues to remain robust, according to Deloitte, with nearly 40,000 units expected to be produced over the next two decades. And at 14,000 aircraft, the commercial aerospace order backlog remains at near-record levels. Growth in global defense spending and the subsequent demand for military equipment is likely to create increased opportunities for defense contractors and their supply chains.
Connecticut has long been a nexus of aerospace manufacturing. Many of the industry's big names have operations there, such as Pratt & Whitney, Sikorsky, GKN Aerospace and many more. There are also dozens of lesser known components manufacturers. In fact, more than 1,000 manufacturers and suppliers to the industry have operations in the state. As a result, Connecticut has the nation's 7th highest concentration of aerospace engineers. Connecticut's Location Quotient for the aerospace and defense sector is 5, which means that its density of employees, companies and related institutions has a density that is five times higher than the national average.
The Aerospace Components Manufacturers trade organization has an annual trade show that brings together many of these companies. According to the Journal Inquirer Newspaper in Manchester, noted industry analyst Aboulafia of the Teal Group consultancy told the gathering that the industry should be heartened by rising passenger air miles, relatively low fuel costs and growth of Asian markets.
Connecticut's first-ever chief manufacturing officer has an extensive aerospace background and can offer a keen perspective of the industry. Colin Cooper, former CEO of the Whitcraft Group, an aircraft components builder with locations in Eastford and several other cities in the state, was appointed to the role by Gov. Ned Lamont last October. He is responsible for coordinating state and private sector efforts to promote growth in all areas of the state's manufacturing.
Under Cooper's leadership at the Whitcraft Group, the Connecticut-based contract manufacturer of precision parts to many of the world's largest aerospace companies expanded from one facility in Eastford to four manufacturing facilities in Connecticut and operations in five other states, and grew in revenues of approximately $20 million to over $250 million today. He and his business partner acquired Whitcraft Group in 1998, and prior to that he began his career as a design engineer for Pratt & Whitney Aircraft.
"We have a very robust aerospace sector in the state," Cooper says. "Right now both the military and commercial sides of the business are very strong. If you look at Pratt & Whitney (East Hartford), their biggest military program is the F-35, and they make an engine called the F135, which is the propulsion system that powers the joint strike fighter, the F35. That business is strong and growing, as they ramp up production on the fighters."
Cooper says Connecticut is competitive on the engine side of the business because of its robust cluster of companies. He explains that the sector encompasses a lot of specialized processes. Much of the supply chain depends on other suppliers to execute those controlled processes. With Connecticut's compact geography, he says there is a myriad of suppliers within an hour's drive if a manufacturer needs specialized materials or specialized technicians.
"The aerospace industry and supply chain is very tightly integrated," Cooper says. There are a lot of niche products or special service providers. You find a very robust cluster of those companies in Connecticut."
Cooper notes the continual expansion of the industry in the state as companies increase capacity to serve both civilian and military customers.
"There is an aerospace components manufacturer called Alpha Q in Colchester, they just put on a new addition. Horst Engineering in East Hartford purchased an old facility, which they are refurbishing and expanding into. ACMT in Manchester has purchased and refurbished a number of old facilities. These companies are growing because they have secured contracts on new programs and their volume is growing with the increase in production."
Commercial aerospace in general is robust with a strong aftermarket. Cooper says there are some European manufacturers considering expanding into Connecticut.
"The people who have invested and established a footprint here have been pleased with the results," he says. "The word is out, that if you are going to be in the aerospace business on the engine side, it's probably a good idea to have a footprint in Connecticut."
Connecticut's investment in education has been a key factor in the industry's growth. Cooper says about 10 years ago, the state began investing in its talent training structure, putting more funding into technical high schools and advanced manufacturing education centers.
"Eight of our community colleges now have them, and we need to continue to add to it. It's a real differentiating factor. It's absolutely critical that we continue to invest in our workforce, both in encouraging new people to enter the workforce as well as help our employers upscale the incumbent workforce. We have a lot of new technology emerging, and we have to make sure that our state's workforce is taking advantage of that."
The biggest challenge and at the top of everyone in the industry's list of concerns is workforce development. This is true not only in aerospace, but across all manufacturing sectors. Cooper says the state must continue to address this issue to make sure that all Connecticut based manufacturers have a steady supply of new entrants with the requisite skills to start a career in manufacturing.
"Among the pantheon of issues to have, that is good problem to have," he says. "It means your industry is in demand if you need to hire to meet the demand."
So, what is the overall mood of the industry? Cooper says it's decidedly optimistic in spite of recent challenges.
"After the manufacture of the 737 was halted because of the software issue, there was a near-term affect, and of course there is concern over the corona virus. But those are short-term impacts. If you look at the longer dynamics, at things like the eight-year backlog of orders for the 737 and A320 jets, then the overall prospects are very good. I was in aerospace for well over 20 years and that wasn't always the case."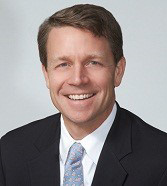 About the Author
Peter Denious leads the AdvanceCT team as its President and CEO. He came to AdvanceCT in August 2019 as an accomplished private equity and venture capital professional who helped realize commercial and economic opportunity by connecting ideas, people and capital.
For the previous 17 years, Peter worked for FLAG Capital Management and its successor, Aberdeen Standard Investments, based in Stamford, CT. Peter was a member of the senior leadership team responsible for growing the FLAG private equity platform to over $6.5B in AUM from approximately $1B when he joined in 2001. During his tenure, Peter oversaw the venture capital fund investment program and became deeply involved with FLAG's push into international markets, particularly Europe and Asia. He was a member of both the Investment and Management Committees and was ultimately responsible for a $2B investment portfolio. Before FLAG, he worked for J.H. Whitney & Co. a direct private investment firm based in Stamford, CT. He started his private equity career following business school at BancBoston Capital based in Boston, MA. Prior to graduate school, Peter worked for Prudential Securities and Chemical Bank in investment and commercial banking.
Peter is a graduate of Trinity College and received his MBA from the Tuck School of Business at Dartmouth College, where he is a board member of the Center for Private Equity and Venture Capital. Peter is an Ex-Officio member of the Governor's Workforce Council. He is also a member of Social Venture Partners Connecticut, a not for profit focused on closing the opportunity gap in Connecticut by supporting innovative organizations and initiatives in education and workforce development. www.advancect.org