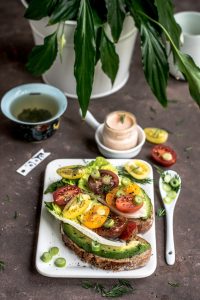 September 26, 2018
The concept of innovation is not a new one for the food and beverage sector. While the majority of the big players in the industry have a long history of trying new techniques and technologies to drive sales, the fact is that the food and drink sector is facing unparalleled disruption. With that disruption comes the opportunity to take advantage of the latest advances in both manufacturing and innovation trends, and the industry is well-placed for swift adoption of these. When competition is high, and consumers demand more and more for their money, it is only those businesses that take advantage of the potential benefits of the latest innovative trends that will be better placed to continue their growth.
The modern consumer
One of the biggest issues facing the restaurant trade in 2018 is that what customers want today is not the same that they did even five years ago. In a busy and connected world, few people have the time and the patience to cook three meals a day, and this has had an obvious impact on the way that the food and beverage sector operates. Developing a new business model is always a challenge, but when modern consumers want their food delivered pre-packaged and ready to cook, or delivered to their home at any time of night or day, then restaurants are naturally going to have to keep up. For those whose focus is large-scale food manufacture, this will mean offering a whole new area of customer satisfaction – digital. Food retailers are quickly having to get to grips with virtual portals that are fully smartphone optimized, empowering consumers and allowing them to build shopping lists that are waiting for them when they arrive home. The digital revolution has affected every industry, and the food sector is just one that is racing to keep up.
The growth of consumer data
Big Data has become the number one area of interest for the majority of cutting-edge business concerns, and the food and drink sector is no different. Large food chains have already recognised the many benefits of accumulating large quantities of customer data and making use of that information to provide a more personalised experience. Big data can work for the food sector in a number of ways. The most important is that it allows for swift access to valuable data that will be consistent and informative across a target demographic, providing businesses with the facts that they need to continue their growth. Big data also ensures that a valid and informative documentation of processes is carried out consistently. By integrating cloud computing into the use of big data, food and drink companies are now able to access their data and make informed decisions about new product lines and consumer tastes over any specified amount of time.
Innovative equipment
All food and drink operations are focused 100% on satisfying the needs of a customer, and that means both flexibility and adaptability. Digital technology has been the main driver of the changes to the restaurant and food manufacturing businesses, and that looks set to continue. However, it's also essential that those companies are also looking towards their real-world operations as well. Having the best in kitchen preparation equipment is essential, and will require some quality research. Looking for the best in hot food display counters will help to provide better customer service, and your company will be making use of the best equipment for the task. Those operations that are better equipped to cope with higher rates of demand and the productivity that follows will be the businesses that cope more competently in the difficult sector climate.
The role of automation
To underestimate how significant innovation automation is, means inevitably falling behind those who are recognising its worth. The food and beverage sector has been slow on the uptake when it comes to this innovative way of working, but it is starting to catch up. Part of the issue is that food and drink often takes a certain level of skill to create, and automation was considered to be an expense that was unreachable for all but the biggest names in the industry. However, automation has become one of the fastest growing innovations in the world, and the food industry is racing to get to a level playing field. For manufacturers, automation means greater efficiency, more consistent products, and reduced waste. Automation looks set to become the most important revolution for the food manufacturing industries, and as everything from increased profits to improved worker safety becomes much easier to attain, it's easy to see why.
The food and drink industry is huge, but as consumers become more used to having their needs met in a more personalised way, the sector is going to have to adopt new innovations much more rapidly. This has proven to be a stumbling block for many, but for those that look at how innovation can improve profits, the advantages are becoming ever more obvious.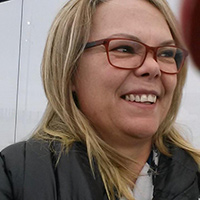 Delicia Warren is a freelance writer, passionate about the environment, organic farming and food production. An advocate for a holistic approach to the world's problems, she has a particular interest in the small changes individuals can make to their lifestyle to minimize their environmental footprint.