By Simon M Lamb
Barely a week goes by without another dire environmental news story. One day the IUCN says that some 60% of the world's wildlife is gone, the next the UN warns of the impending loss of a million species. Now scientists say climate change is moving much faster than expected. Meanwhile, the priceless Amazon rainforest is burning. It's gloomy stuff, and it doesn't much matter who or what you think is causing it – it's a real and reckonable factor for business.
I've been following the downward spiral of world environmental health for the past 40 years, and despite the hype surrounding it now, for me there's still no real sense of the tide turning. Why? Because although innumerable highly qualified economists and ecologists have been focused on saving it, environmental decline continues at an angle resembling the BP share price after the Deepwater Horizon oil spill. There have been successes here and there, sure, but the overall numbers tell a story of abject failure. Why is this? It's surely vital to understand, or the world will just go on throwing mud at the wall in the hopes some of it might stick, hardly a recipe for success.
To understand this you have to go back to basics: all things human that give rise to environmental decline have one thing in common – one way or the other they can be laid at the door of markets. Markets are at the epicentre of our world, after all. They built it; they maintain it; they continue to develop it, and we have everything to thank them for. However, they have not just been free to trade, but free to pollute, degrade and destroy the natural world. Those involved have remained competitive only because they have not had to factor environmental costs, "externalities", into their balance sheets. The environment has thus become the casualty of un-environmentally accountable economic activity on an epic scale. This cannot continue. For one thing it's crazy economics.
In such a situation, radical politicians do what they always do – denounce the capitalist, globalist bogeymen. But this is unconstructive, because in doing so they alienate key players just when consensus is essential. Besides, stifling the vast energy of capitalist enterprise is never going to be the way. Instead, whereas economic energy has in the past been incentivised to leave a trail of destruction in its wake, that energy needs to be harnessed to benefit the natural world instead, to profit from doing the good environmental thing not the bad. That's a whole new ball-game, and it's going to take some hard thinking and careful planning to achieve. For sure, it needs a masterplan, a blueprint. And as it happens there is a tried and proven one out there ready and waiting – in natural ecosystems.
To understand this, first consider that in reality we humans inhabit an "economic ecosystem" that is a subset of the ecology from which it evolved. We are thus economic "species", fulfilling roles to acquire resources like any in the wild; except that we are "avatars", able to slip from one role to another. Evolution is provided by advancing technology, and this has reached breakneck speed. An economics "Cambrian Explosion" (the great period of species proliferation 540m years ago) is under way.
This perspective reveals the problem: whereas natural ecosystems have evolved over millions of years so that symbiotic species can coevolve to profit from cleaning up detritus and recycling nutrients, creating a balanced and mutually supportive whole, species in our economic ecosystem evolve much too fast for that. Their job mobility allows them to exhaust and destroy, and then move elsewhere to start over. Environmental accountability is absent, so they don't suffer directly for their sins like wild species. However, we humans have a big advantage: we can influence the system. By acting decisively now, we can avoid the decline that will otherwise overtake all of us.
So how do we make this transformation without sucking energy from the world economy? The answer is that an ecology-based manifesto could be actioned tomorrow if our political masters had the wit and will to do so. Capital naturally flows towards opportunities, so the key is to shift profitability from "bad" to "good" by charging for external costs, ring-fencing the proceeds to support R&D and greener alternatives, and to fast-track environment friendly technologies onto the market.
But this change won't emerge from grassroots alone at anything like the necessary speed and scale. It demands a new, ecology-inspired, neo-Keynesian macro-economic policy, which means only governments can make it happen. But with vision and a renewed political will inspired, activated and energised by enlightened people in industry, the big plan that is "Ecosystem Economics" could be born the very next day.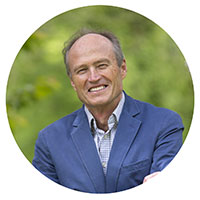 Simon Lamb is the author of Junglenomics: Nature's Solutions to the world economic crisis: a new paradigm for the 21st century and beyond (www.amazon.com)