How manufacturers can better leverage master data management to drive digital transformation.
By Numan Mubasher, Principal Manager, Enterprise Solutions, Winshuttle
The Covid-19 pandemic has forced manufacturers to accelerate their digital transformation initiatives, and they've had to pivot rapidly in response to physical channels becoming limited or shut down. Buyers of products and services increasingly rely on online channels for making product purchase decisions which highlighted the need for manufacturers to provide flexible omnichannel solutions.
More than ever, manufacturers need to ensure that product data is accurate and timely. Any wrong information—dimensions, size, products to be shipped—can result in failure to deliver the right goods to the right distributors or end customers at the right time. That, in turn, can lead to lost business and eroded brand loyalty.
Rich product content is the foundational underpinning for manufacturing and distribution companies to survive and thrive in the new normal and win in the digital world. Manual processes and outmoded business models will only lead to suboptimal business performance.
MDM—A Key Component
Deploying a flexible master data management (MDM) software platform enables manufacturers to address the challenges associated with disrupted supply chains and the shift toward digital business. By leveraging MDM, they can achieve success now and in the future.
One of the keys to optimizing the technology is to use it in combination with product information management (PIM). Used together, MDM and PIM enable companies to achieve interdependence of process and data, and provide a centralized view of extensive product content. This gives manufacturing and distribution companies the critical information they need to complete business transactions and make informed decisions.
Master data includes an organization's most important data, such as customer records, product details, plant and equipment specifications, employee and vendor/supplier information, etc. For manufacturers, having a trusted, reliable MDM platform is vital for any digital transformation initiative.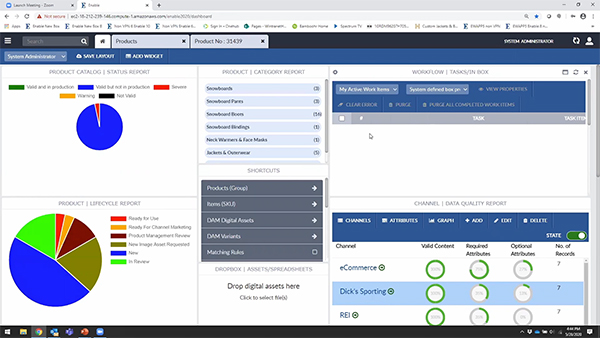 Master data is particularly critical for asset-intensive companies. Efficient plant maintenance operations rely on the quality of underlying master data to ensure that equipment is maintained, repaired, or refurbished efficiently.
Several leading manufacturers have recently used MDM and PIM effectively to hasten time-to-market and offer timely product information to customers. For example, one of the world's top manufacturers of residential and commercial water heaters and boilers with over $3 billion in sales, streamlined its product launch process and content management through the strategic use of PIM.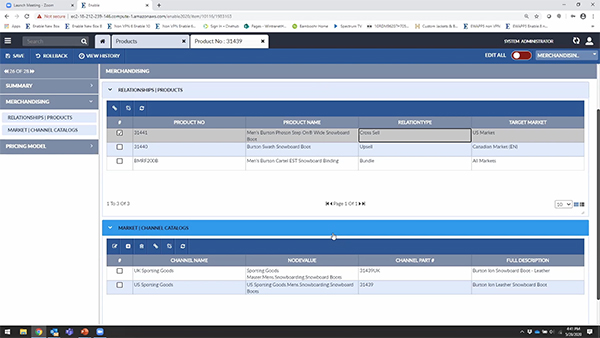 This manufacturer was hampered by slower product launches and failed platform implementations which derailed their time-to-market plans. In addition, the Company did not have sufficient product content – specifically customer-facing materials required to sell and support the new products throughout their lifecycles. Furthermore, they were bogged down by using time-consuming manual processes for handling hundreds of versions of each product and SKU, requiring an automated approach that guaranteed greater speed and accuracy.
By using a combination of PIM, digital asset management (DAM), workflow engines and print portal/publishers, this manufacturer released new products faster than ever before while seamlessly managing certification information and logos in DAM for use in all customer facing materials. In addition, they were able to quickly make changes to hundreds of SKUs and product variations while providing consistent and up-to-date product content across downstream and upstream systems. Lastly, the Company is now able to support marketing and sales teams with print-on-demand collateral, producing hundreds of product sheets based on approved templates within minutes.
When evaluating MDM platforms, enterprises should look for several key capabilities. One is dynamic process linking. Data-intensive processes such as product launches or vendor onboarding can involve multiple departments and data objects. Data needs to be collected in a specific order.
While some of the data can be supplied internally, much of it must be collected in a decentralized fashion from outside sources, such as suppliers, vendors or other data sources. Therefore, the platform needs to be flexible and powerful enough to dynamically kick off the right processes and sub-processes, based on pre-set parameters to collect the right data at the right time wherever it resides.
Modern MDM platforms also enable the data governance and stewardship capabilities to prevent and remediate incomplete or incorrect data that can lead to costly business problems.
MDM, working together with PIM solutions, provides the single view of product and plant data across the enterprise that manufacturers need today, as they continue on their journey toward digital transformation.
Numan Mubashar has 15 years of experience working with brand manufacturing, retail, and distribution enterprises across the globe. Numan has enabled manufacturers, retailers, and distributors to achieve strategic goals and realize operational excellence through investments in MDM and PLM technologies. Numan is currently heading MDM & PIM strategy for Winshuttle's Enterworks platform.