When Kathryn and her husband, Eric, founded HST Materials more than 30 years ago, they did so with a love of entrepreneurship, a determination to be the best small manufacturing business in the Midwest and a total of three hardworking employees.
HST Materials fabricates and converts rubber, plastic and tape materials used as custom seals and gaskets in the OEM markets. They are equipped to service a variety of industries that have a strong presence in the Chicago region, such as appliances, automotive and food service. This business model, along with the company's reputation for tight quality controls, helped them secure a loyal customer base that has fueled their growth.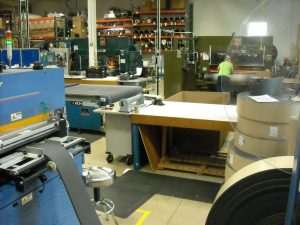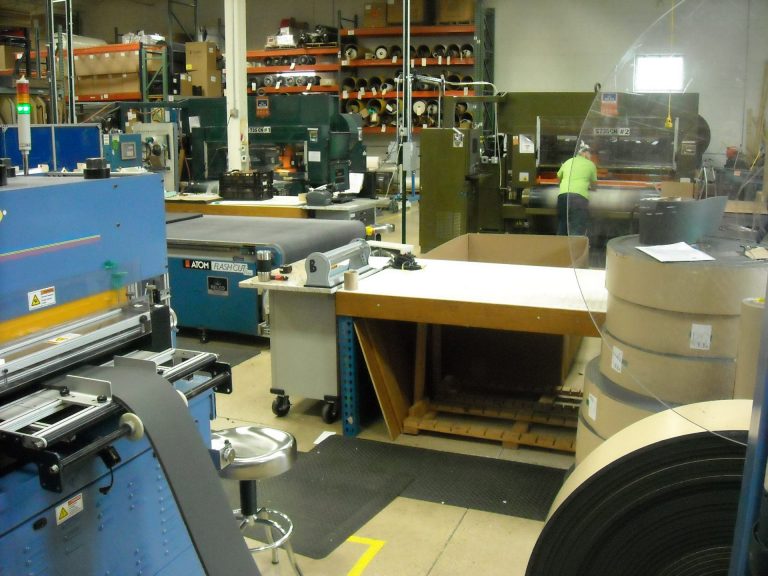 As owner of HST Materials, Kathryn oversees all fabrication and distribution for HST. She is heavily involved both on the floor where HST's products are produced and in the front office, home to the administrative side of the business. Because of this, she has been active in all phases of HST's growth and has learned a thing or two (sometimes the hard way) about running a successful manufacturing business in the modern age.
Kathryn has learned that effectively managing administrative tasks is the key to streamlining your company so you can focus on the success of your business.
More employees equal more time spent on administration
For the first two decades of HST's existence, Kathryn saw little need for sophisticated systems or outside experts. However, as the business continued to grow, she realized that doing everything in-house was not sustainable as part of their long-term business plan. The more time she spent, as a manager, running payroll, handling employees' schedules, managing benefits and trying to stay on top of the numerous employee-related regulations, the less time she spent focused where she should have been–taking care of HST's customers and providing them with quality products.
Kathryn toyed with the idea of hiring HR staff but realized it would take 1.5 full-time positions, at a minimum, to handle her company's employment needs. "One to two additional people in the front office means one to two fewer machinists, fabricators or other skilled factory workers operating on the floor and pulling in revenue," she says. "The trade-off wasn't worth it to us. However, we knew we needed help if we were going to succeed."
This is when Kathryn decided to hire a professional employer organization (PEO) that could handle all of HST's administrative HR duties. They brought TriNet on board to manage it all—payroll, benefits administration, workers' compensation insurance and assistance maintaining compliance with regulatory issues.
Technology is your friend, even in manufacturing
Embracing technology has given HST the competitive edge. Fortunately, TriNet provides a technology solution that takes the complexity out of managing HR and reduces the need to purchase or hire multiple vendors and products.
"Time is money for all of us so anything you can do to cut paperwork, streamline processes and make managing all aspects of the employment lifecycle more efficient is huge," says Kathryn.
Kathryn recommends using a product like TriNet Main Street, which allows HST and others in industries with flexible workforces to manage crucial HR functions for all their seasonal, full-time and part-time employees. Main Street also empowers employees to handle a lot of their own personal HR information.
"And since our staff isn't sitting in front of a computer all day, they can manage all of this from their phones, which was also a real plus for us," continues Kathryn.
Having experts you can call on is vital to success
According to Kathryn, one of the greatest benefits of having an HR services provider she can trust is that when an employee comes to her with HR questions, she can direct them to TriNet. This frees up her time and gives her the peace of mind of knowing her employees are in knowledgeable hands. It also allows Kathryn to concentrate on other areas of management, like training new hires, developing her team and building HST's company culture.
Kathryn also shares that TriNet experts have helped her company with consistent HR advice on multiple topics relevant to managing the workforce. The hands-on guidance provided by TriNet proved invaluable when Cook County passed an ordinance providing sick leave to employees. Kathryn wasn't even aware of this new ordinance until HST's assigned TriNet HR expert proactively contacted the company and helped to develop a policy in line with the new regulations.
Additionally, TriNet proved instrumental in redeveloping HST's employee handbook, including advising the company on best practices and safety rules. This has helped Kathryn and her team not only reduce the likelihood of accidents occurring on the factory floor but has reduced the administrative time spent enforcing rules or handling employee disputes.
Sound HR is an investment businesses can't afford to operate without
"In the manufacturing industry, efficiency is critical to the bottom line. and employee satisfaction is important to creating a consistently high-quality product and keeping customers happy. A good PEO helps your business achieve both efficiency and employee satisfaction," says Kathryn. "This is what we found with TriNet. Assigning HR duties to a third party may seem like an unnecessary expense but it is ultimately a sound investment in your own success."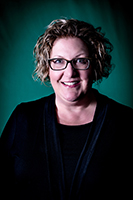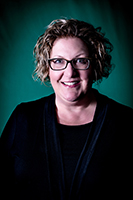 About the Author
Kathryn Miller serves as the owner and president of HST Materials, a WBENC certified woman-owned business. She is a Senior Member of the American Society for Quality.