Milestone Equipment Holdings helps companies tackle current supply chain challenges with trailer leasing, rental, mobile storage solutions.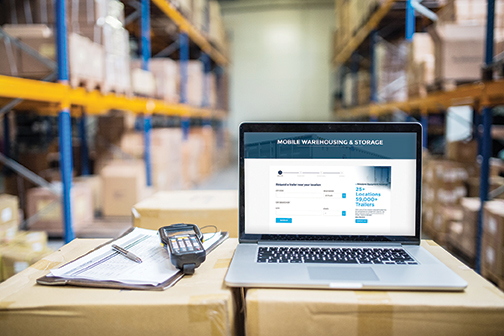 By Chuck Cannata, executive vice president and general manager of the Highway Division
The COVID-19 pandemic has caused massive disruptions to global and domestic supply chains and unprecedented logistics challenges. Manufacturers have been forced to stall production while other businesses have suddenly found their inventory needs drastically changed overnight as consumers halted spending and trading partners paused normal operations.
By offering flexible and creative solutions, global logistics firms such as Milestone Equipment Holdings have proved an invaluable resource for companies during these turbulent times. Trailer leasing in particular has saved the day for companies needing to keep up with unprecedented surges in demand (such as producers of medical equipment, toilet paper and disinfectant wipes), as well as retailers and manufacturers with a backlog of inventory awaiting stores to reopen (such as furniture sellers).
Companies from every sector across the United States have called upon Milestone, one of the nation's largest trailer leasing companies, to solve supply chain and logistical challenges in the midst of the global crisis. With 29 branch locations across the country and more than 60,000 trailers available to lease or rent, Milestone is able to offer tailored solutions to companies, no matter their size or location.
One of Milestone's many innovative solutions for rapidly changing logistics needs is mobile storage through its Mobile Warehousing & Storage (MW&S) trailers. These portable units cost about half the price of traditional warehouse space and provide the flexibility businesses need to compete in the current landscape (before COVID-19, companies used mobile storage to keep up with consumer demands for quick shipping and easy returns).
During the pandemic, however, companies need to be nimbler than ever before – pivoting quickly is a must for survival. Milestone's location-based online reservation system allows businesses to easily reserve a trailer or chassis and have it delivered as early as the next day. As the pandemic unfolds, businesses will need to continue to adapt. Logistics firms like Milestone will be there with innovative, cost-effective trailer leasing solutions to help companies meet logistics and supply chain management challenges head on.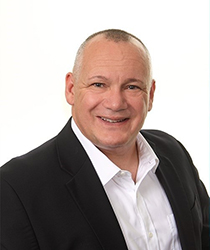 Chuck Cannata is executive vice president and general manager of the Highway Division of Milestone Equipment Holdings. He has been in the commercial equipment finance and management business for more than two decades.
Contact: 636-735-3472