Chubb's Mike Williams and Erik Olsen shed light on how weather events can impact already stressed supply chains.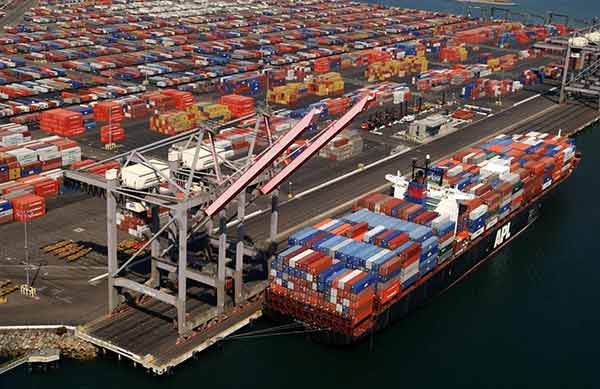 While COVID-19 may have exacerbated certain supply chain strains, it's not the sole source of disruption. Additional challenges—from the increasing frequency and severity of weather events to heightened demand for certain materials—are forcing manufacturers to proactively seek new ways to minimize disruption and ensure business continuity. As we approach the hazardous spring weather season with heightened potential for tornados, hurricanes and typhoons, depending upon the location, it's especially important for manufacturers to make sure their risk mitigation practices, as well as insurance coverages and limits, are up to date. Following are considerations to help to mitigate risk and exposure.
Thoroughly evaluate vulnerabilities in supply pipelines
As they plan ahead, manufacturers should evaluate their supply pipeline and identify potential vulnerabilities. For example, if they are extremely reliant on one supplier for a certain component part or material, they are more vulnerable to disruption in the event that this source is compromised. Thus, manufacturers should make sure they have alternate suppliers available. When incorporating new suppliers, manufacturers should be sure to implement appropriate quality controls, as incorporating new elements without proper vetting can increase risk if the new materials aren't up to the proper standard or delivered in the needed timeframe.
With so many sectors experiencing supply chain delays over the past two years, it may be hard for manufacturers to secure alternate suppliers. In response, numerous manufacturers have moved away from a leaner stock model, instead stockpiling more raw materials and key component parts so they are prepared in the event of future disruptions. However, storing extra products and investing in expanded storage space may unintentionally heighten or introduce risks of their own. Those that pursue these options should make sure that they are updating their risk management practices and insurance coverages appropriately, from accounting for potential fire hazards that may come along with storing certain goods in higher quantities to making sure adequate property insurance limits are in place.
Manufacturers also should diversify the geographic location of their facilities to help protect business continuity, especially in light of increasing severity and frequency of weather events. Geographically diversified supply pipelines can greatly reduce risk for manufacturers in the event of a catastrophe in a particular area since production and shipping can take place elsewhere. This logic applies to supplier diversity as well: When a supply base is concentrated by geography, exposures and delays are only multiplied in the event of a weather event. As a result, manufacturers should also ensure that their secondary and tertiary supply bases are spread across different regions.
Ensure proper insurance coverages are in place to reduce potential exposures
As manufacturers reevaluate their supply chain practices, it's important that they consider physical vulnerabilities, such as those outlined above, as well as potential gaps in their insurance coverage.
As manufacturers expand and diversify their geographic footprint, they should keep in mind the ways in which insurance coverages can help protect their goods in transit. For example, inland and ocean marine transit and cargo coverage can help protect against a physical loss to materials, component parts and finished goods as they are transported across the world.
Additionally, in response to facility shut-downs, port delays and other challenges, some manufacturers have turned to nearshoring (moving outsourced operations closer) or reshoring (returning outsourced operations to their home country). While nearshoring and reshoring can help mitigate certain business disruptions, these practices can introduce risks as well, such as different weather threats, higher levels of theft or complex geopolitics specific to these new locations. As a result, manufacturers may need to consider how such moves impact their insurance program, from property coverage and limits to business interruption and contingent business interruption coverage and limits.
Manufacturers should work closely with their insurance agent or broker to reduce exposures and ensure that they are protected regardless of where operations are based. Some agents and brokers partner with insurance carriers that offer risk engineering services, in addition to insurance solutions, which can help companies better assess vulnerabilities and manage risks for holistic protection.
Preparing for an uncertain future
As businesses seek to mitigate the impacts of supply chain delays, the increasing frequency and severity of weather events, shifting business operations and other factors may pose significant challenges. As manufacturers prepare for future disruptions—whether they are diversifying supply chains geographically and/or with alternate suppliers, onshoring or nearshoring, or making other adjustments to their procedures—it is important that they work closely with their insurance agent and broker as business operations evolve, so they can update their risk management strategies and stay protected in increasingly interconnected, global future.
This document is advisory in nature and is intended to be a resource to be used together with your professional insurance advisors in maintaining a loss prevention program. It is an overview only, and is not intended as a substitute for consultation with your insurance broker, or for legal, engineering or other professional advice.
About the Authors: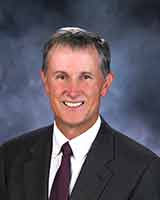 Mike Williams is Executive Vice President of the Manufacturing Industry Practice for Chubb with responsibility for growth and profit of the Manufacturing segment within North America – a role he has held since 2018. He originally joined Chubb in 1989 in Seattle as a commercial underwriter. In the years since, Mike assumed increasing levels of leadership responsibility, including opening and running Chubb's second production office (Fresno, CA) and managing commercial lines in Denver and Northern California. In 2013, Mike assumed the role of Executive Field Underwriter for the West and Southwest regions.
Mike holds a bachelor's degree in Business Administration from Washington State University.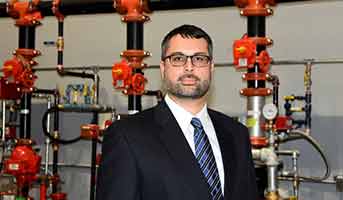 Erik Olsen is Senior Vice President, Property Center of Excellence Leader, Risk Engineering Services at Chubb. Erik began his risk engineering career in 1999 at Chubb. He spent his early career as a risk engineer for property & casualty survey work ranging from life science to heavy manufacturing accounts. Erik specializes in property protection risk engineering and complex evaluations for industrial and commercial facilities, and property conservation for large properties and construction. He became an Executive Property Specialist in 2016, with responsibilities spearheading global Chubb property engineering technical initiatives ranging from development of technical guidance on existing and emerging issues, fire protection, natural catastrophe and attritional perils, and supporting executive underwriting initiatives.
Erik is a regular instructor at Chubb's Risk Engineering Center, where he regularly provides fire protection training for a variety of audiences.