By Ernie Pudliner, Credit Manager at Temperature Equipment Corp. (TEC)
Temperature Equipment Corp. (TEC) is a leader in the HVAC industry in the Midwest and is the region's largest distributor of systems from Carrier and Bryant. At 82 years old, TEC remains privately held but has expanded to include 22 retail locations and nine warehouses, the bulk of which are concentrated in the greater Chicago area. With sister companies, National Excelsior Co. and Central Equipment Supply, our reach extends into Indiana, Michigan, Wisconsin, Minnesota, Kansas and Missouri.
As with any long-established company in such a dynamic industry, we over the decades have aggressively expanded our operations, added locations and brought on more employees. In addition, for years we have adopted more than our share of technologies necessary to keep business humming along, including a myriad of systems to manage our collection processes. Each system brought its own benefits, but in today's business world, none could address the needs of TEC's collectors and administrators.
As a rapidly growing company, we spent a lot of time and energy introducing new systems and integrating them with the infrastructure already in place. We maximized our resources, but there came a point when a more sustainable and scalable solution proved necessary.
Manual collection processes can limit companies. They're slow and error-prone, oftentimes complex and expensive, and they can monopolize employee time that could be better spent interacting with customers and serving their needs.
Looking for Help
TEC needed an accounts receivable (AR) solution that was cost-effective, easy to use, offered a range of capabilities and brought a high level of automation to the processes. The search brought us to Esker and a few other automation platforms. Esker's Collections Management solution, which is powered by the TermSync technology, proved to be the standout, due to its ease of use, cloud-based IT implementation, automation and cost efficiency.
Due to our ample past experience with AR systems, we knew what we wanted and, more importantly, what the team needed. Esker's Collections Management solution fit the bill. Esker's platform was intuitive and up and running in a matter of hours. We also found that the level of involvement needed from our IT team was very minimal.
Easier, Less Expensive and Automated
TEC has reaped the benefits of the solution since implementing it in February 2016:
–Payment reminder emails are sent out automatically so staff can focus on more critical tasks, which has helped reduce days sales outstanding (DSO) by 10 days.
–Month-end reporting production was cut by 10 hours due to customized to-do lists that enabled team members to focus on prevalent actions and analytics.
–Customers can use an online portal to make payments and retrieve invoice data without the inconvenience of having to call into the company.
–Employees use root-cause analysis to quickly identify the origins of real issues, which has helped speed up dispute resolution by 88 percent.
–Intelligent dashboards mean instant visibility for management into their teams and processes, making it easier for executives to perform such tasks as identifying trends and managing resources.
–Automated online credit application is simpler and faster than the previous manual process, and now half of all credit apps arrive electronically.
Everybody wins
Our entire team has experienced the benefits of the automated AR solution first-hand.
Before, if we need insight into what our team was doing on a weekly or even a daily basis, we would have to schedule in-person meetings with each of them. Now that our process is automated, we can easily log in and view the data in a single dashboard. What used to take us 12 to 15 hours a week can now be done in a matter of minutes.
TEC for years fought through collection process systems that were highly manual, slow, complex and difficult to scale. Now, after implementing Esker's solution, we have a process that is automated, cloud-based, easy to use and cost-effective.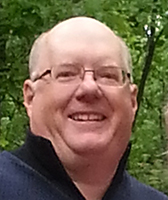 About the Author:
Ernie Pudliner has been Credit Manager of Temperature Equipment Corporation since 1988. Overall he has worked 35 years as a Credit Manager with HVAC distributors. He is a graduate of West Virginia University. For the past 25 years he has served as Chairperson of the Northern Illinois Heating and Plumbing Wholesale Credit group. He is a past board member of NACM Connect serving from 2007 to 2010. Ernie has authored "A Technology Parable" which was published by Business Credit in September 2003. He resides in Mokena, Illinois.
[scode sid='12922′]