Claremore, OK facility continues to play key role in providing parts and tools for multiple industries.
Founded in 2016, MST Manufacturing specializes in computer numerical control (CNC) machining. The company was awarded about $130,000 from the Reboot Program that was executed by the Oklahoma Department of Commerce to support businesses during the COVID-19 pandemic. In the short history of the company – they have expanded into a complete AS9100D and ISO 9001:2015 certified facility, allowing the highly credible company to support growth within the local economy while providing parts and assemblies to various industries including aerospace, oil, petroleum, medical and automotive.
The additional equipment that MST purchased with the grant money will enable them to recruit an additional 10-30 employees within the local area. The funds will also assist with the onboarding and training of new employees.
MST's long relationship with the Oklahoma Department of Commerce (ODOC) has allowed the company to participate in multiple events over the years that were "extremely beneficial and significantly less expensive than doing it by ourselves," noted Kenneth Statton, President and CEO of MST Manufacturing. Other partnerships the company holds near to its core is with the Oklahoma Quality Jobs Program and Kenneth's hometown Claremore Industrial and Economic Development Authority (CIEDA), both providing assistance in developing a pipeline to find qualified workers to meet the company's workforce needs.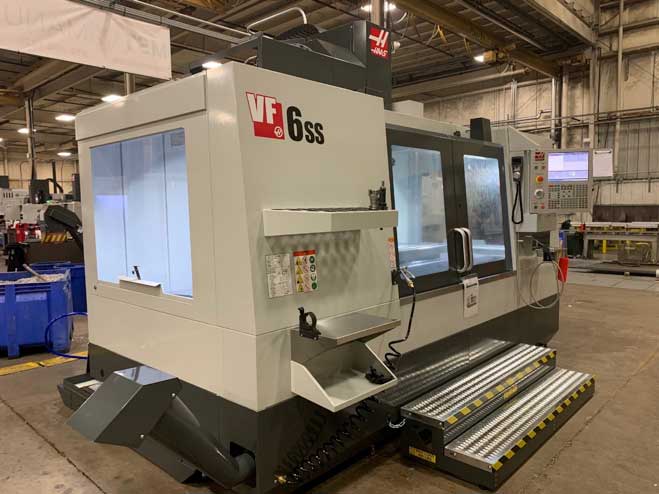 "The grant money is helping to bridge the gap between our long and short-term opportunities while allowing us to gear up for fast growth," said Statton. MST recently purchased two additional pieces of equipment at just under $240,000 and expects to purchase as many as eight more pieces of equipment to help keep up with consumer demands.
COVID-19 did not halt production at their facility, ensuring that current employees continued to be on payroll. Immense safety protocols have been taken during the pandemic and the facility continued to do what they do best – serve parts and assemblies to its industry partners.
The Statton family has a long history of establishing successful and innovative companies from the ground up. Prior to starting MST, Kenneth Statton founded a garage-based start-up with his father called The Statton Company which provided parts to various aerospace leaders such as Gulfstream, Nordam and Boeing. After selling this business in 2000, he launched a second machining focused company called M&M Manufacturing, a leader in precision manufactured articles with special emphasis on the aerospace sector. After selling M&M in 2015, Statton began the journey and transformed his already established car part business, MST, into the present-day shop, MST Manufacturing. This manufacturing company, much like the previous under Statton's direction has a wide industry offering with special emphasis on the aerospace and defense and automotive sectors.