January 6, 2020
A well-rounded content marketing strategy can grow your brand and increase revenue.
But what exactly makes an effective strategy?
It's time that we take a look at how a better approach to build content, convert using an inbound marketing approach, and the other ways to leverage the existing content we have.
From optimizing posts to different online distribution channels, we've got you covered.
Goal Setting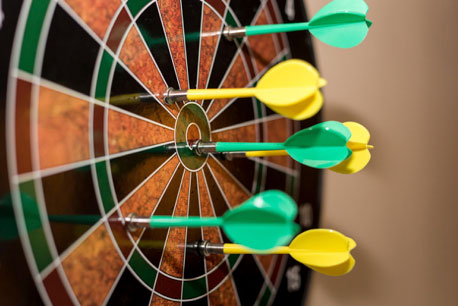 Every content marketing strategy starts with the fundamental question- what do you want to achieve?
Goals are essential because they represent the result of the activities that you want to pursue. They could be to achieve a certain number of new sessions on your website, be a conversion goal, or even one that is centred in impressions.
Having goals in place allow you to plan the rest of the journey efficiently.
Identify Your Customer
The first step in creating a content marketing strategy is the same as in general marketing strategies.
Identify who your prospect is.
There are different types of people who will be interested in your product, and you want to make sure that you appeal to all of them. Identifying these groups of individuals will determine how you create content that caters to their interests.
This approach is also used in account-based marketing – a widespread technique in B2B marketing. Instead of using a scattered method of marketing, marketers instead try to identify the personas of their buyers and create content accordingly.
And it works.
You need to create content that resonates with the people who will be able to buy from you. In this way, your content becomes an inbound marketing tool. However, it's not just demographics.
You also need to know about how your customer behaves to form a complete picture of how they will process the content that you're putting forward.
Create Content
The first step to content creation involves brainstorming.
You'll probably have different types of customer personas, so it makes sense to brainstorm different kinds of content for these various lists of people. At this stage, don't just brainstorm ideas that aim to answer one particular question, but also think about how you can explore an entire subject.
For example, instead of doing just one article on "how to optimize a landing page," you can instead turn it into a series of other types of optimizations.
Another thing to note is this to stop focusing on articles.
Creating content does not always mean a crack team of writers working on blog articles day and night. To get more ideas, invite your designer, developer or even the CEO for a quick brainstorming session – you never know where you'll get the best ideas from.
Blog posts might still be a standard type of content, but there are different types of media that you can use.
Podcasts
Infographics
Case Studies
Tools
Applications
Videos
Webinars
E-books
Exhaustive Guides
Memes (Yes, it's 2020 and if you aren't using memes, you're missing out on a lot).
These types of content liven things up for your prospects, and they also keep things interesting for your content team.
Given this, there are also combinations for you to explore. Combine videos and articles, maybe even throw in a downloadable within your article. The possibilities are indeed endless.
But, remember one thing.
Make sure that your articles are personalized enough to the demographic that you are trying to reach, and you'll find that they are more effective this way.
Optimize Your Content
It's important that your content is optimized to rank for search engines. Here are a few tips to help you out.
Do keyword research for the topic – if you don't have a tool already, there are great free keyword research tools available like Ubersuggest that can help you out. But if you have the budget, go for something like Ahrefs or Semrush.
Do competitor analysis – a quick Google search will reveal how other organizations are ranking for the same topic. Find out what they are doing to rank.
Have a shareable featured image – when you share the link to your content on social media, it will most likely display your featured image. You want it to be "click-worthy"
Optimize your title tags and meta description – you want people to click on your website when they see it. Try your best to make sure it fits without leaving any ellipsis (…).
Interlink to your other pages – helps people stay on your site even longer.
Include a call-to-action
Leverage Different Online Distribution Channels
Make sure that you are releasing content regularly using a content calendar. This helps you preplan your activities. After you've published content on your website, it's time for you to get it on other social media platforms, and send it to your email lists.
Each platform demands a different approach; for example, on Instagram, you need a catchy picture to pique a reader's attention, for example, on Twitter, words are the main focus. Combine this with the fact that each persona prefers certain channels. At the same time, aim to network with other publishers so that they can also distribute your content on their websites.
Your goal is to syndicate the content that you are producing continuously; making sure that it is being distributed everywhere.
Monitor. Adapt. Repeat.
Producing content is great but it won't get the job done. You have to think in terms of growth.
The only way to grow is to monitor your progress, tweak what you're doing, and repeat the cycle. This means working on topics that have been performing well, following steps that have worked for you in the past, and adapting to the current landscape.
Find out how you're doing on Google analytics, conduct A/B test using their campaign URL builder. You need to keep experimenting in order to stay on top of the game.
A well-rounded content marketing strategy is not just a one-sided affair – you need to create, track, create dynamic channels, and make sure that you are keeping an eye on your competition.
However, the best way to stay ahead is to get creative.
We are moving towards a generation that wants to be engaged and this opens up so much room for creativity. So, start consuming more content so you get more ideas, observe everything happening around you, take notes and at times, resort to doing nothing so the ideas naturally flow in.
About the Author
Houston Golden is the Founder & CEO of BAMF, where he led the company from $0 to $3M+ in revenue in its first two years– and has built a proven process for turning clients into LinkedIn Influencers through viral content that has generated over 300M+ organic views.