The emergence of nanotechnology is having far reaching consequences on auto manufacturing.
By Joseph Harary, CEO, Research Frontiers, and Eyal Peso, Founder & CEO, Gauzy
For a long time, glass has been an overlooked and underutilized component in vehicles. Granted, there have been innovations over time to enhance safety and increase insulation and visibility. But for much of the history of automotive travel, attitudes towards glass have remained the same: automotive glass is a static panel that, should it break, is replaced by another static glass panel. But this is changing.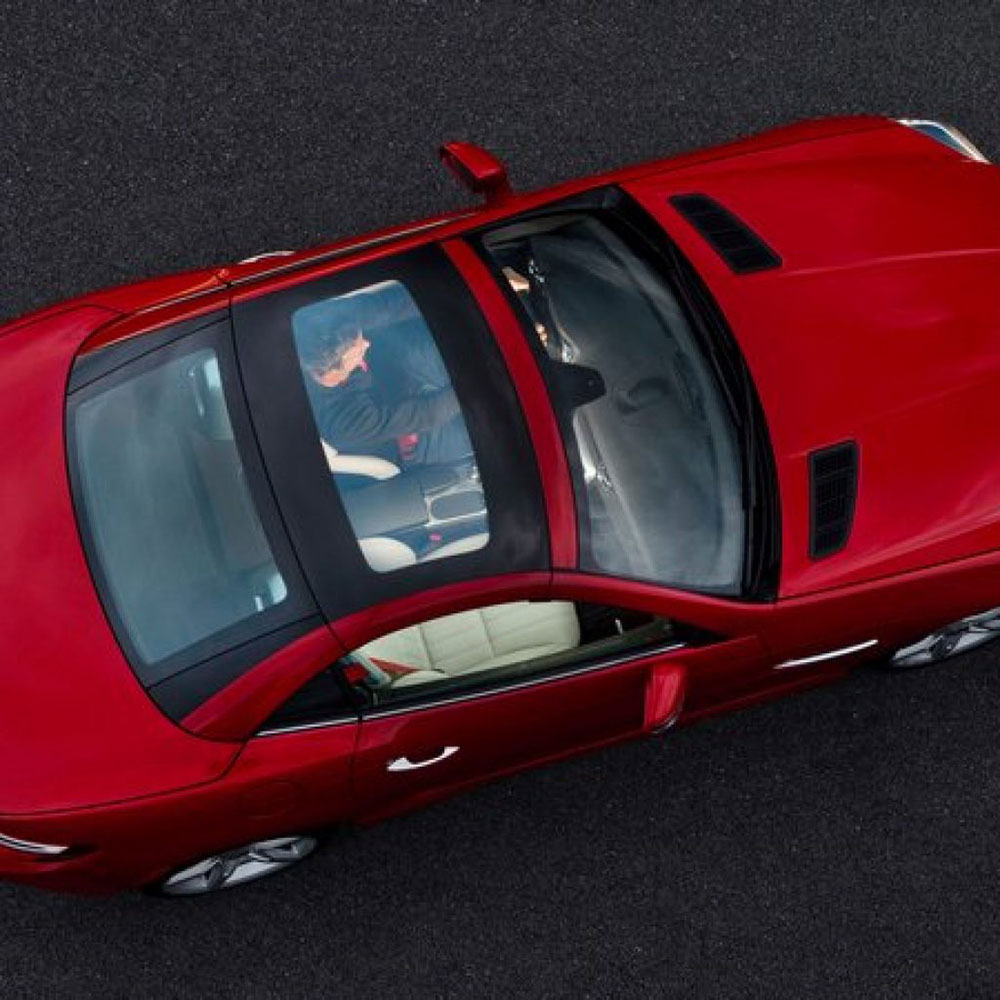 As automotive OEMs look to improve the driver and passenger experience, develop self-driving technologies, be part of the smart mobility movement, all while down on their emissions and boost fuel efficiency, each facet of a vehicle is being reimagined. And glass is paving the way in terms of innovation.
A traditional simple piece of glass will no longer do. Instead, with the advent of self-driving technology and rising emissions standards, automotive OEMs want more from their glass. Therefore, glass manufacturers are embracing new methods to help accomplish the futuristic goals auto OEMs are striving for And the integration of nanoparticles into glazing is making this possible.
From cooling to light-and-glare control to UV protection, nanotechnology-enabled glass is fundamentally changing the way glass is functioning in cars and is opening new doors to OEMs in terms of their vehicle capabilities, and the Tier Ones that support automakers. But how exactly does this technology work and how is it benefitting OEMs and motorists today?
The Process
Up until recently, very little changed in the auto glass manufacturing world as sand, limestone, soda ash and recycled glass — or cullet — were combined decade after decade to make the static windshields, sunroofs and windows we motorists are all familiar with today. But with the advent of advanced manufacturing technologies including IoT technology, nanoscience, and photocells, today's auto glass has become far more sophisticated than it has ever been.
Thanks to advances in particle science, auto glass manufacturers are now able to embed nanoparticle films within auto glass that produce a wide variety of benefits — from being able to control the amount of light and glare transmission to noise reduction — when an electric current is provided to them. This allows OEMs to provide not just a science fiction-like on-board experience but also one that delivers tangible benefits to some of the primary challenges automakers and drivers face today.
1. Safety
Glare is not only a huge annoyance for motorists today (which degrades the driver and passenger experience), but is also a major safety concern and — given flip down traditional sun visors still exist — unfortunately traditional windows do very little to prevent glare. However, that is changing.
Using photocell technology, nanotechnology-powered glass can now instantly switch between light and darkened states — which still provide visibility — to cut down on glare while still allowing drivers to see. For example, if a driver enters a tunnel, onboard photocells can autonomously make the glass completely transparent, and then tint it instantly as the vehicle emerges from the other side and into the sun, just by sending a small electric current to the nanoparticles within the panel. This allows OEMs to deliver a much safer experience for drivers than they were ever able to previously.
2. Emissions Benefits
Virtually everyone knows how unpleasant it can be to get back in a car after it has been parked in the summer sun for a couple of hours. But not only is it uncomfortable for occupants, it is also problematic for the environment as well. For example, in order to quickly lower the temperature to an occupant friendly level, OEMs are forced to install larger AC units within vehicles so that the interior can be cooled as quickly as possible.
However, with nanotechnology powered glass, OEMs can drastically reduce interior temperatures while also reducing AC capacity as well. For example, with nanotechnology glass installed, whenever the vehicle is parked, the glass automatically switches to its darkest, maximum heat-blocking state. One OEM demonstrated that interior vehicle temperatures were shown to be nearly 20 degrees (Fahrenheit) cooler in comparison to traditional glass panels. Meaning, emissions can be reduced significantly when occupants return to their cars as the AC workload is greatly diminished.
3. The Next-Gen Onboard Experience
Each year we are drawing closer and closer to fully autonomous vehicles taking over the highway. And as a result, the role of the "driver" is edging closer to becoming obsolete. This means that the occupant experience is about to change drastically, and motorists will have much more time on their hands.
With that in mind, OEMs are looking at ways to utilize glass in a way that optimizes the "downtime" drivers will now have thanks to autonomous technology — including computer screens, turning windows into screens to project media on, and more. "Dumb" glass panels will not be able to deliver this functionality, however — much like in transparent TVs — nanotechnology glass can.
Advanced manufacturing techniques have had a huge impact on the way automakers in particular have been able to produce vehicles. But with the nanotechnology revolution beginning to be more widely adopted by automotive OEMs, it will be truly interesting to see not just how glass technology advances over the next few years, but how the entire automotive manufacturing space evolves in the years ahead.