On inauguration day, President Trump reinforced his commitment to this policy by tweeting that "[w]e will follow two simple rules: Buy American & Hire American." Putting these words into action, on Day 2 of his administration, President Trump signed a Presidential Memorandum requiring the Secretary of Commerce to develop a plan under which all new, expanded, or retrofitted pipelines in the United States use domestically-produced iron and steel.
Most recently, on April 18, 2017, President Trump signed an Executive Order ("EO") aimed at strengthening existing domestic preference policies on government-funded projects. In keeping with his campaign promise, the EO seeks to ensure strict enforcement of the Buy American requirements by closing loopholes and limiting waivers, so as to maximize the amount of domestic content used in federally-funded projects. Specifically, the EO: directs every federal agency to "scrupulously" monitor and enforce Buy American laws, and minimize the use of waivers and exceptions; seeks to ensure fair and reciprocal access to government procurement under U.S. free trade agreements ("FTAs"); and reaffirms the "melted and poured" standard, which requires that all steel manufacturing processes occur in the United States for a product to be considered American-made. The EO also requires every federal agency to conduct a top-to-bottom assessment of its compliance with Buy American laws. These assessments will form the basis of a report by the Secretary of Commerce to the President within 220 days containing recommendations for strengthening Buy American laws.
President Trump's Buy American EO, along with an infrastructure spending package expected in the next 1-2 years, will ensure that Buy American stays in the spotlight. In order for U.S. manufacturers to benefit from any increased Buy American opportunities and avoid potential compliance pitfalls, a basic understanding of the current domestic preference landscape is essential:
Buy America: Buy America requirements are attached to grants made to the states by a number of Department of Transportation ("DOT") agencies, including the Federal Transit Administration ("FTA") and Federal Highway Administration ("FHWA") for federal transit and highway-related projects.
FTA provides that funds for a covered project may be used "only if the steel, iron, and manufactured goods used in the project are produced in the United States." The steel and iron requirements apply to all construction materials that are made primarily of steel or iron and used in infrastructure projects, and require that all manufacturing processes take place in the United States in order for the steel and iron to be considered produced in the United States. FTA considers a manufactured product to be domestically-produced if all manufacturing processes take place in the United States and all components are of U.S. origin (subcomponents may be of foreign origin).
FHWA's Buy America provisions apply to all Federal-aid highway projects, and prohibit the use of federal-aid funds for a project unless the steel and iron is produced in the United States. Similar to FTA, all manufacturing processes must take place within the United States, including coating processes, for steel and iron to be considered domestically-produced. Notably, in 1983, FHWA waived the Buy America provisions for manufactured products other than steel and cement products. FHWA also does not apply these requirements to iron ore, pig iron, reduced/processed/pelletized iron ore, and raw alloys.
Under both domestic preference regimes, waivers of these requirements are available based on public interest, unavailability of domestic sources, and unreasonable cost. In addition, both agencies grant waivers for small purchases.
Buy American Act: The Buy American Act ("BAA") creates a preference for "domestic end products" over foreign products in most federal government procurement. Where the BAA applies, contractors must certify that only "domestic end products" will be delivered except for those non-domestic items specifically identified in the contract. A commercially-available-off-the-shelf ("COTS") item is considered a "domestic end product" for purposes of the BAA as long as the item is "manufactured" in the United States, without the need to track the origin and cost of the item's individual components. However, for a non-COTS item to qualify as a "domestic end product," the item "must be manufactured in the United States" and "[t]he cost of domestic components must exceed 50 percent of the cost of all the components." While neither the BAA nor its implementing regulations provide any definition of "manufacturing" for purposes of determining country of origin, the standard is similar to a "substantial transformation" standard.
There are several exceptions to the BAA, including when the products are used outside the United States, where requiring domestic materials would be inconsistent with the public interest, and where domestic materials are not available in sufficient and reasonably available quantities. In addition, the BAA does not apply if the products acquired qualify for non-discriminatory treatment under the Trade Agreements Act.
Other Federal Agencies: Other federal agencies, such as the Department of Defense and the Environmental Protection Agency ("EPA") have their own Buy American requirements. For instance, the EPA's American Iron and Steel requirements mandate that Clean Water State Revolving Fund and Drinking Water State Revolving Fund assistance recipients use U.S.-produced iron and steel products, which is broadly defined to include "construction materials."
State Requirements: A number of states have implemented their own domestic preference requirements for iron, steel, and other products. Notably, state requirements can be more restrictive than federal Buy American requirements.
The Administration's heightened focus on Buy American, including the new EO, has several important implications for U.S. manufacturers beyond increased government procurement opportunities. These include:
More stringent definitions of "produced in the United States" for new Buy American requirements:

While some domestic preference regimes, such as the DOT's Buy America requirements, currently require that all steel and iron manufacturing processes take place in the United States to satisfy this requirement, others, such as the Buy American Act, impose a lesser standard, allowing the use of foreign components/inputs. Given the President's recent reaffirmation of the "melted and poured" standard, we will likely see this more stringent standard applied to any new requirements.

Fewer waivers:

Federal agencies will likely be more reticent to grant waivers based on public interest, nonavailability, or cost, particularly given the new EO's focus on limiting waivers and exceptions to these requirements.

Heightened enforcement activity to ensure Buy American compliance:

Buy American audits and investigations have become more frequent in recent years, with investigations at the federal level being spearheaded by the Government Accountability Office, the Department of Justice, and/or the agencies themselves. This trend is likely to intensify. Indeed, the new EO explicitly calls for federal agencies to "scrupulously" monitor, enforce, and comply with all Buy American laws.

More robust Buy American certification requirements:

While EPA currently requires that certifications identify the specific product delivered to a project site, where it was made, and to whom it was delivered, other agencies appear to require even less information. U.S. manufacturers may be required to provide more detailed Buy America certifications in the future.
Significantly, noncompliance with the Buy American laws can result in severe penalties, including removal of the noncompliant material (at the violator's expense), government-wide suspension and disbarment, and/or a criminal or civil False Claims Act violation. Ignorance of the law or carelessness does not preclude liability.
In closing, the patchwork of multiple (and overlapping) domestic preference requirements are often difficult to navigate. The current shifting Buy American landscape, including potential changes resulting from the President's Buy American EO, has only complicated matters. As a result, it will be important for U.S. companies to keep abreast of any new developments on this front and seek counsel where questions regarding existing or new Buy American requirements arise.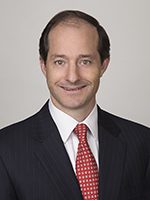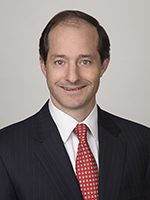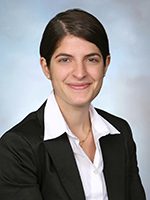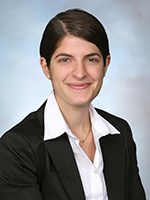 Christopher B. Weld and Tessa Capeloto are lawyers in Wiley Rein's International Trade Practice in Washington, D.C. Mr. Weld, who is a partner, represents clients on international trade law and policy matters, including antidumping and countervailing duty investigations, global trade policy and trade negotiations, export control regulations, trade sanctions regulations, and the Foreign Corrupt Practices Act (FCPA). Ms. Capeloto, who is special counsel, also represents clients in a variety of international trade matters, including antidumping and countervailing duty proceedings, sanctions, anti-money laundering, and issues pertaining to the Foreign Agents Registration Act (FARA).