By Giancarlo Poli, Managing Director, Accenture Strategy
Known for years as the group that delivered the final "yea or nay" on products, quality specialists earned a reputation as internal firefighters that had little to do with growth and innovation. But that's changing now – many corporate quality departments are shedding their rough and tough reputations, especially at companies that have a direct line to consumers, and striving to recreate themselves as drivers of innovation and growth.
This type of shift is sorely needed in many industries today. Recent Accenture Strategy research found that quality issues in recent years have cost companies as much as $350 million in total costs, and a 14 percent decline in sales. In the United States alone, auto safety recalls have exceeded 50 million for the third consecutive year. Recalls like these aren't cheap – Food Marketing Institute and Grocery Manufacturers Association estimates the average cost of a recall for food companies to be as high as $10 million.
So what happened to quality? Well simply put, the quality function has lost its edge over the past several decades. Quite often, quality professionals are focused on technical excellence without a larger connection to innovation or the business's strategic objectives. As a result, quality departments have become outdated and marginalized by the rest of the business.
The good news is nearly half of executives report quality as a high priority for future investments to improve on the efficiency and productivity of manufacturing, according to Accenture Strategy. And at leading companies, the number is even higher, at 60 percent of executives.
To speed up this improvement and navigate existing challenges, quality must fundamentally change from something "done to" the business to something created "in conjunction with" the business. The first step: Creating a strategic quality advisor role that bridges the gap between quality and the business. This newly formed role can eventually spark the first crucial changes across operations that help enable the quality function to directly drive successful business outcomes.
Part data scientist and part diplomat, the strategic quality advisor is embedded within business processes from R&D to procurement. They're invested in innovation, maintain a depth and breadth of knowledge about quality principles and metrics, and bear responsibility for linking quality's performance to successful business outcomes.
To advance into this role, currently siloed quality professionals—often engineers, technical experts or process pros—need to raise their business acumen to speak the business' language, marrying their recommendations with corporate direction, goals and priorities. Digital technologies can also accelerate this important shift by giving quality teams real-time data from traceable products. Quality professionals can then plan more accurately, using the data as a basis to anticipate issues to optimize production.
So, what are the first steps to establishing the role of a strategic quality advisor and realigning quality operating models? Here's what leadership teams must do:
Map the strategic advisor role:
Taking stock of the business' needs—rather than quality's needs—should determine where quality advisors sit within the business, and if it should be a dedicated role or folded into already existing roles.
Swap the lab coat for a suit coat:
Reorganize to integrate quality into all critical activities and functions. Hire and embed employees with a digital and business focus. Train current quality staff on business and collaboration skills.
Equip quality with digital tools:
Focus on analytics to predict and anticipate business issues—making a business case for the potential savings. Cautionary tales provide plenty of data on the cost of poor quality.
Shift the mindset of the organization:
By speaking the language of the business, supporting innovation and embedding quality professionals into teams throughout the business, quality has a far better chance of sitting at the decision-making table.
As digital continues to drive fast changes to companies and the way they operate, companies must act now to reimagine their quality functions within their operating model. Employing dedicated Strategic Quality Advisors, puts companies more rapidly on the path to breaking down siloes and elevating quality into an integral driver of successful business outcomes. With lapses in quality costing companies millions, and putting profitability and reputation at risk, this shift can only happen when this role is baked into business processes from R&D to Procurement, which for some companies cannot happen soon enough.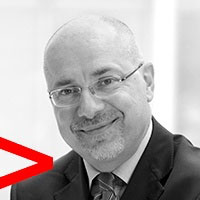 Giancarlo Poli, Managing Director, Accenture Strategy – Operations
Giancarlo Poli is Managing Director of Accenture Strategy, Operations. In this role, Poli leads the Manufacturing, Quality and Innovation/Engineering practice of Accenture Strategy across Europe and Latin America. Poli has over 25 years of experience in developing and supporting companies in improving operational performance. Poli also has expertise in supply chain, manufacturing, quality, product development and procurement activities, as well as in large scale cost reduction programs. He has worked with companies in the automotive, consumer goods, industrial equipment and life science industries. Poli graduated cum laude in Mechanical Engineering at Politecnico di Milano, Milan, Italy and holds an MBA from INSEAD, Fontainebleau, France.