Manufacturers and end-users of refrigerants should understand complexities of new law and participate in EPA's rule development process now.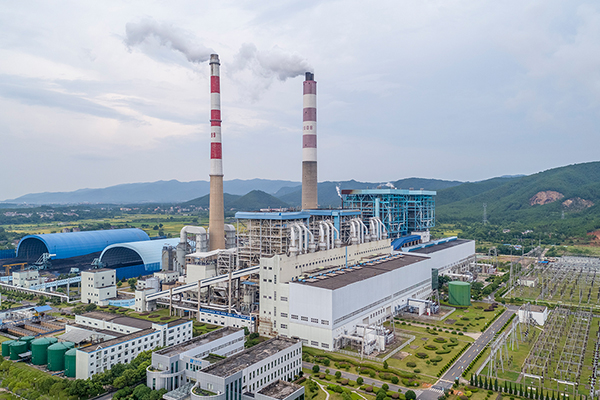 While refrigerants have not historically been front-and-center of the public climate debate, some refrigerants are potent greenhouse gases (GHGs) and have become a focus of the U.S. Congress and the White House. The December 27, 2020, Consolidated Appropriations Act included a major piece of climate legislation — the American Innovation and Manufacturing (AIM) Act of 2020. The AIM Act phases out the use of hydrofluorocarbons (HFCs), a category GHGs, by 2036. HFCs are widely used as refrigerants in many commercial applications, as well as fire suppressants, foam blowing agents, solvents, and aerosols. The AIM Act mirrors the Kigali Amendment to the Montreal Protocol, a 2016 international treaty the U.S. has yet to ratify.
As required under the AIM Act, the U.S. Environmental Protection Agency (EPA) recently published a proposed rulemaking to establish an allowance program that would reduce HFC production and consumption. At the same time, President Biden has directed the State Department to submit the Kigali Amendment for U.S. Senate ratification and included AIM Act implementation in the administration's national GHG emissions target. The new law and administration actions will have significant implications for manufacturers, importers, and end-users. Understanding these moving regulatory pieces will be critical for many businesses to plan their long-term manufacturing and commercial operations.
Companies should note HFCs impacting climate change
Prior to the current effort, the main focus on refrigerants has been related to ozone depleting substances. While HFCs are not ozone depleting substances, they are GHGs with a high global warming potential — 150 to 8,000 times higher than that of carbon dioxide. Given their potential effects on climate change, countries adopted the Kigali Amendment, which requires an 85% reduction of HFCs by 2036. The U.S. has not ratified the Kigali Amendment. Court rulings over the last few years also limited the EPA's regulatory options for curbing HFCs.
EPA now has new legal authority to phase-out certain HFCs
The AIM Act, introduced with bipartisan support, provides EPA new authority to regulate HFCs. The AIM Act directs the EPA to promulgate regulations phasing out 18 HFC and HFC-blended substances and grants EPA the discretion to add substances to the list. EPA must promulgate a rule by September 2021, establishing an allocation and national trading program that reduces the production and consumption of the substances 85% by 2036. The Act directs EPA to promulgate other regulatory requirements such as rules regarding the conservation and recycling of HFCs as well as limitations on the export of HFCs.
Recognizing many applications currently lack approved HFC substitutes, the Act allows EPA to provide a five-year exception for domestic manufacturing as well as "essential uses," through notice-and-comment rulemakings. The AIM Act includes a preliminary list of essential uses, such as inhalers for asthma and foams for marine and trailer use. EPA can add to the list, and the public may petition EPA for such a designation. While the Act provides for these exceptions, it also allows the public an opportunity to petition EPA to accelerate the phase-down schedule. EPA may also impose sector or subsector specific restrictions through a "negotiated rulemaking."
Biden Administration is taking steps to reduce HFCs
The Biden Administration has already made progress implementing the AIM Act and placing a priority on reducing HFCs to combat climate change. In response to Executive Order 14008, issued in January 2021, the State Department has prepared the Kigali Amendment for U.S. Senate ratification. However, the administration has not yet secured the 67 votes necessary for ratification. HFC reductions were also included in an April 2021 U.S. pledge to reduce GHGs emissions by 50 to 52% from 2005 levels by 2030.
EPA, for its part, published a proposed rulemaking in May 2021 that would establish an allowance program to reduce HFCs 10% by 2023 based on production and consumption baseline levels. The proposal provides for transferring allowances, new compliance and enforcement systems, and transparency measures, among other provisions. In addition, the proposal solicits comment on methods for determining post-2023 allowances as well as approaches to determining future company-specific allocations. Separately, EPA is evaluating several petitions to restrict HFCs in certain sectors.
At a minimum, stakeholders should strongly consider participating in the public comment period on the proposed rule, which closes July 6. Indeed, companies should ensure EPA has accurate data on the current and future volumes of HFCs that serve as the baseline for its allowance program. This engagement may help ease the transition from HFCs and is particularly important for those seeking essential uses. This is an extraordinarily fast-moving process for implementing such a significant climate law. Companies using refrigerants should understand the new law and participate in the EPA's rulemaking process now.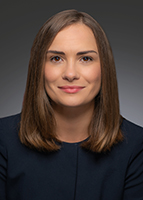 BRITTANY BOLEN is a Senior Policy Advisor in Sidley Austin LLP's Environmental and Government Strategies practices. Her practice involves counseling and advocacy on complex environmental regulatory and policy matters across the executive branch and on Capitol Hill. Brittany brings extensive federal government experience with a deep understanding of the rulemaking and legislative processes. Brittany's knowledge of the substance, staff, and inner workings of the legislative and executive branches helps clients navigate the federal policymaking process and craft the most effective strategy to successfully shape environmental policy.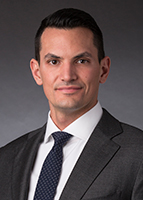 MARSHALL R. MORALES is a member of Sidley Austin LLP's Environmental practice group in Washington, D.C. His practice focuses on complex environmental compliance, enforcement, and litigation. He is a recognized young leader in chemical regulation, product stewardship, and emerging contaminants. He advises clients on chemical and product regulation, climate change and air laws, waste management, and contaminated site remediation across the energy, technology, manufacturing, and mining sectors. He has been recognized with the 2021 Best Lawyers: Ones to Watch award for his work in environmental law.
This article has been prepared for informational purposes only and does not constitute legal advice. This information is not intended to create, and the receipt of it does not constitute, a lawyer-client relationship. Readers should not act upon this without seeking advice from professional advisers. The content therein does not reflect the views of the firm.